Sunset Seduction by Charlene Sands: I read the prequel to Sunset Seduction (Sunset Surrender) a few weeks ago, and I'm glad I did. It laid a wonderful foundation for the characters in this book. However, it could be read as a stand-alone easily enough.
Lucas Slade has been friends with Casey Thomas for a long time. They toured the rodeo circuit together, and he always admired his friend for taking care of his half-sister after they lost their parents in a tornado. One night, when Audrey snuck away with a couple of the younger cowboys, she got in over her head and Luke was there in her time of need. He agreed not to narc on her, as long as she came to him when she felt lonely. To a girl with a monumental crush on Luke, that was more than just a haven in the storm.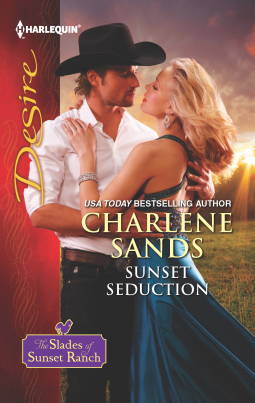 Years later, Luke is trampled by one of their more headstrong stallions and decides to stay at Casey's cabin to recuperate. Casey himself was injured, so the pair figure they can commiserate together. Near the end of their stay, they have a party, and the boys get a bit past tipsy. Luke eyes a blonde at the party, and then loses track of her. When he wakes up, he has memories of a passionate encounter with the woman, but has no idea who she is. Casey tells him her name, but that she lives back East – so Luke decides it's a night he'll keep as a lovely memory.
Audrey shows up at Sunset Ranch, wondering how Luke feels about that night. The night she walked into her bedroom to find him half-asleep and calling her over. Knowing she couldn't pass up what she'd been wanting for years, she sleeps with him and it's a night she'll never forget. However, she finds out that apparently, he doesn't feel the same way. He doesn't acknowledge that night, but instead offers to give her a job for the summer. After all, he needs to play the backup big-brother for his pal.
Again, Audrey decides spending the summer with Luke isn't the worst thing ever, even if he has no memory of their night together. She takes the job because she's qualified, and because she wants to spend time with him. At the very least, they'll get back to being friends.
Sophia, Luke's brother's fiancee, sees how the pair look at each other, and decides to help things along a bit. (Sophia and Logan are the subject of the first book). Since Audrey wasn't prepared to spend the summer, she only has a few of her belongings, so Soph fits her out with a few pieces of clothing – some appropriate for the ranch, and some… well, not so much.
Luke comes home late one night to a quiet house. But Audrey isn't asleep, she's in the pool. In a very tiny red bikini – one of the gifts from his soon to be sister-in-law. When he sees her scantily clad, the memories come crashing back. Audrey was the woman in his bed that night. He confronts her, and it gives her the courage to show him she's definitely not his little sister.
There are some strained days ahead, because Luke likes to keep his distance from relationships. After a horse he loved as a child was sold, he decided never to invest deep feelings to keep from getting hurt. Not only that, but Casey's sister?! If he ever found out, Luke would be in a world of hurt.
Little does he know, but Audrey has another secret – one that she's afraid to admit to herself. When they have to confront things head-on, sparks fly, and not in a good way. He has to be truthful with her, but first he has to admit the truth to himself. Another brush with the Stallion sends Audrey packing and Luke into a tailspin. Now that he knows how he feels, can he get her to come back?
I enjoyed the second book in the series a bit more than the first, but they're both very good. Luke plays a substantial part in Sunset Surrender, and it was nice to get more of his story in Sunset Seduction. There's a third book coming, about the youngest Slade brother, and I can't wait to read it as well.
Book Info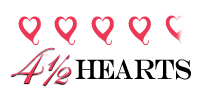 Publication Date: June 4, 2013 | Series: Harlequin Desire (Book 2233)
The night she'll never forget…is a night he can't rememberAudrey Thomas can't forget the night of passion she shared with Lucas Slade, the man she's loved for years. But it seems the sexy, superrich rancher has no clue who warmed his bed!The mystery seductress at his Lake Tahoe retreat was Audrey? His best friend's off-limits kid sister? Now she's back at Sunset Ranch…and having his baby! Honor bound to do the right thing, Lucas never reckons she'll say I won't to his proposal—or that she'll settle for nothing less than all this cowboy has to give.