The Exposure by Tara Sue Me: The very last thing Meagan wants is to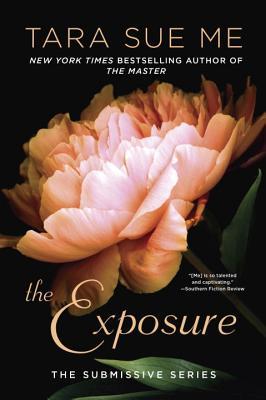 spend more time with Luke, but she is intrigued by the idea of modeling for him again. She gave up her modeling career after their brief affair ended all those years ago. It's one thing to run into him at a BDSM club or event, but it's another matter entirely to put herself in his hands for a BDSM photography book.
Luke remembers his time with Meagan and regrets that it ended before they ever really got started. He still feels the same explosive chemistry that initially brought them together and photographing her for the book is one way to spend some time with her. Whether or not she agrees to model for him, he's determined to pursue her.
"Keep telling yourself that, sweetheart. No need to walk me out. I know the way." He hesitated at the door and turned back. "We were great together once, Meagan, and frankly. I think we'd be even better now. If you change your mind…"
"If I change my mind, I'll have myself committed."
Meagan has no real intention to agree, until she becomes the target of a blackmailer. Suddenly, she's trying to balance the demands of her blackmailer and the demands of Luke in their sessions. Now that she can't ignore Luke, they begin to reconnect and it's that much harder to ignore temptation. While Meagan may be submissive, she's feisty and definitely willing to challenge and push Luke.
"Right. So who gets to ask the questions?"
"You do, O High and Mighty One."
"You have your sass back, I see."
"Never really lost it, Sir."
The Exposure is seductive and erotic. Tara Sue Me finally provides the backstory to Meagan and Luke after tantalizing readers with their spark-fueled antagonism. Ms. Sue Me seamlessly incorporates the other characters from the Submissive series in such a way so that The Exposure can be experienced as a standalone story. Fans of Roni Loren, Shayla Black, and Lexi Blake will enjoy The Exposure.
Book Info:

Publication: Expected publication: October 4th 2016 | Berkley | Submissive #9
New York Times bestselling author Tara Sue Me's Submissive series is back with a scorching new romance that proves the difference between excitement and pain is just point of view…
She's ready for her close-up. . . .
Meagan Bishop gave up modeling after an ill-fated tryst with a sexy photographer left her career and heart in shambles. When that same sexy shutterbug makes a titillating offer to do a BDSM spread for his new photography book, she's determined to refuse—until an anonymous blackmailer entices her to accept. Now her body is again at the whim of the man who broke her heart, and she's finding his strong direction undeniably intriguing. . . .
Meagan is the muse Luke needs to make his shoot something special, even if it means keeping his hands off. But each new erotic scene they capture makes it harder to ignore his need to command her in the bedroom as well as the studio.
As their sexual tension explodes, Meagan's arrangement with her extortionist becomes more perilous, putting in danger her darkest secrets and the fragile passion between Luke and her. . . .