The Rules of Engagement by Ally Blake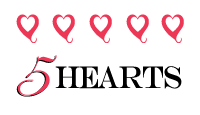 Publisher: Harlequin Presents (December 1, 2012)
Print Length: 193 pages
 Book Info:
For Better, For Worse, For Ever?
The first look, the first touch, the first kiss… Is there anything better than the beginning of a new relationship? Not for Caitlyn March—self-confessed relationship junkie. Now she's sworn off "forever" for good. Three broken engagements make it clear that she—and her fickle heart—are not to be trusted….
Enter Dax Bainbridge—the most deliciously handsome man she has ever met! He's a man with enough oomph to make her forget her vows to steer clear of romance, but luckily his rules of engagement are simple. There's no ring on offer—all he's interested in is one unbelievably hot fling.…
Review:
I REALLY enjoyed this story; it was full of wit, humor, sass and sizzling chemistry.
Caitlyn and Dax literally bump into each other one night at a club and the chemistry between the two is instantaneous.
Our girl Caitlyn has quite the ring collection; she is coming off yet another broken engagement of which now there are three. Caitlyn decides what she needs is an emotional Catharsis, some fun and frivolity as opposed to the whole love, emotion, feelings song and dance – In other words "Sorbet sex" and Dax is the answer to her prayers, Dax, oh boy Dark, intense, delicious Dax!
I have to tell ya, Caitlyn had me at Sorbet Sex 😉  Here's some insight…
'You are a stronger woman than I,' Franny said with a sigh.
'I wouldn't have the hide to call sleeping with that gelato sex—''Sorbet.'
'Right. But sorbet's so cold, and he's just so big and yummy and intense.
I'd call it…flambé sex!'
Caitlyn has made some mistakes in the past mistaking caring and affection for Love, she is afraid to make the same mistake with Dax, she knows that he is different from any other guy she has dated and is afraid to put her vulnerabilities to test where is he is concerned, so keeping it casual between them is clearly the way to go.
Neither of Caitlyn nor Dax are looking for love or commitment, but what starts out as a one night stand turns into casual dating which blossoms into a full-fledged love affair before the two even realize it…. But how will Dax react when he finds out Caitlyn has been engaged before…
I've been waiting the release of this book, It's been a while almost 18 months since Ally's last Presents release, yes I'm counting 😉 and this book reminded me why I enjoy Ally's books so much and why she is on my must read Harlequin author list.
With witty narrative and snappy dialogues and emotive love scenes The Rules of Engagement is definitely a page turner…one I would definitely recommend.
My FAV Quote and major awwwwww moment…
"I have to see you every day. To talk to you whenever I need to. To touch you whenever I want to. To kiss you every chance I get. To make love to you as many times a day as humanly possible. To hold you every night for the rest of my life. And I'm willing to do whatever it takes to make that happen. Marry you, not marry you. Give you a ring, give you an island. Adopt a rescue llama, adopt Franny. Whatever it takes.'