Please welcome historical romance author

Jamie Brenner

to HJ!
My Not-So-Secret Obsession: The Flapper Era
By Jamie Brenner
I've been asked if The Gin Lovers was inspired by watching Downton Abbey. I wish I could say yes, because that would be a much simple answer.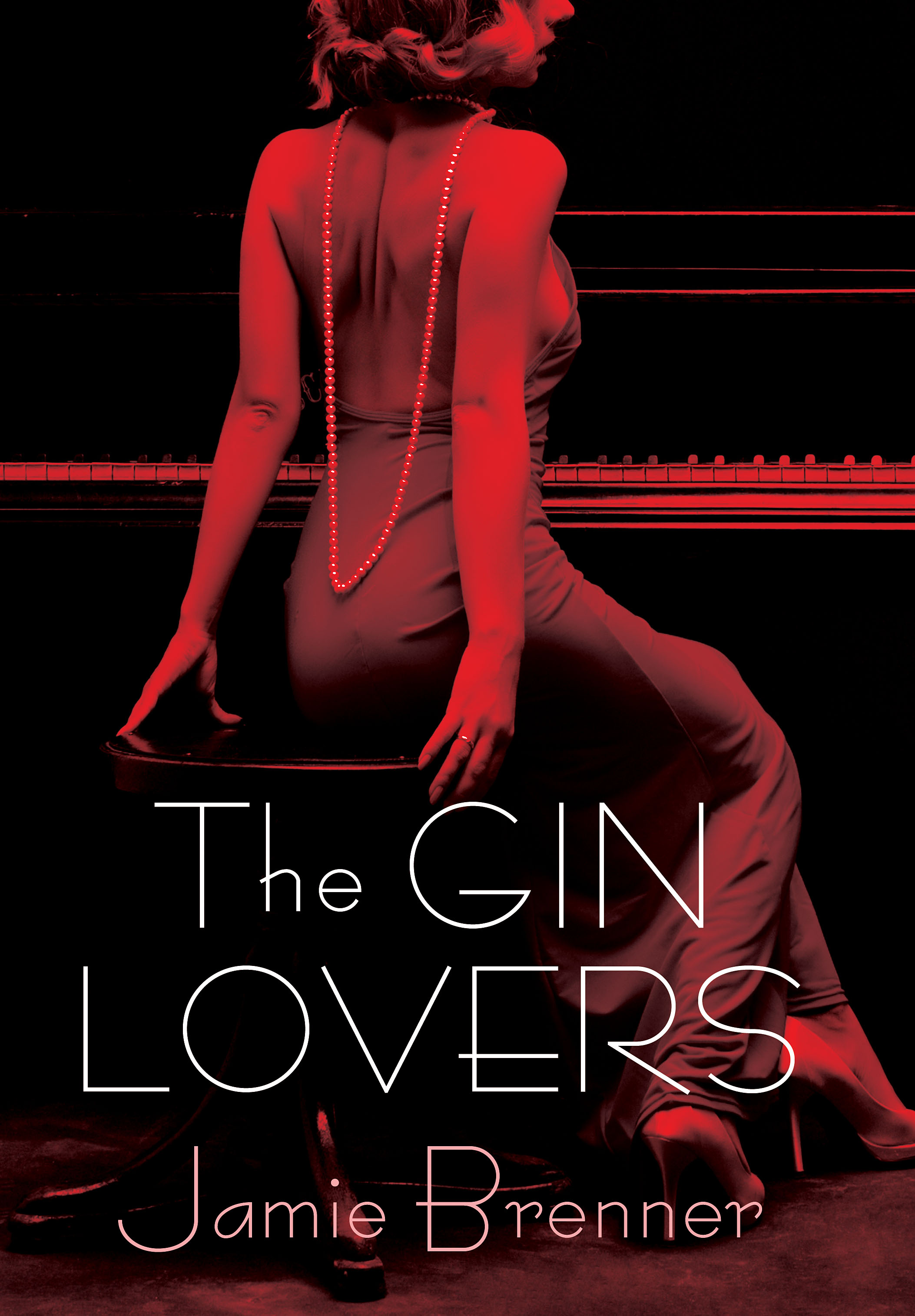 The truth is that about two years ago I wrote (under my pen name, Logan Belle) the final novel in my burlesque-themed erotic trilogy called Blue Angel. The story centers around a 1920s-themed burlesque club called The Painted Lady. Once I started researching the 1920s – the jazz singers, the art deco, the fashion, the movie stars – I couldn't stop. I spent days reading books and surfing the web when I really only needed enough information to fill a few pages.
As soon as I submitted the novel to my publisher, I went in search of more nonfiction to feed my frenzy for all things flapper. I found the book Flapper: A Madcap Story of Sex, Style, Celebrity, and the Women Who Made American Modern by Joshua Zeitz, and took it with me on a trip to Vegas. There, in Sin City, I immersed myself in the world of prohibition, jazz, Louise Brooks and her trademark bobbed haircut, the famous literary crew of the Algonquin Round Table, and of course, the clothes: Beaded dresses, boas, ropes and ropes of pearls, rising hemlines, feathered headpieces, cigarettes in jeweled cases. It was glamour on top of glamour.
But the changes for women were more than just pretty dresses and better haircuts. For the first time, women were pursuing not just jobs, but actual careers. They became equal partners with men in their romantic and sexual lives. It was the first modern age for women – the first sexual revolution in this country. In the words of Joshua Zeitz, "(…) the New Woman of the 1920s boldly asserted her right to dance, drink, smoke, and date—to work her own property, to live free of the strictures that governed her mother's generation. (…) She flouted Victorian-era conventions and scandalized her parents. In many ways, she controlled her own destiny."
Reading about all of this, I thought: What if a woman was already married when she saw all of the changes taking place around her? And what if this marriage was so confining, she missed the chance to experience any of it for herself? What would it take for her to venture out of her comfort zone, to defy her husband, and to discover who she really is? And what if while doing this, she fell in love with someone else?
The Gin Lovers is my answer to these questions. I created Charlotte, the confined society wife; William, her controlling and aloof husband; Mae, her brash, rebellious, flapper sister-in-law; and Jake, the handsome speakeasy owner who shows her a world beyond her wildest dreams. I also threw into the mix a bawdy, corrupt club owner named Beverley "Boom Boom" Lawrence; a sultry jazz singer, a scheming gossip columnist, and a U.S. District Attorney determined to bring them all down.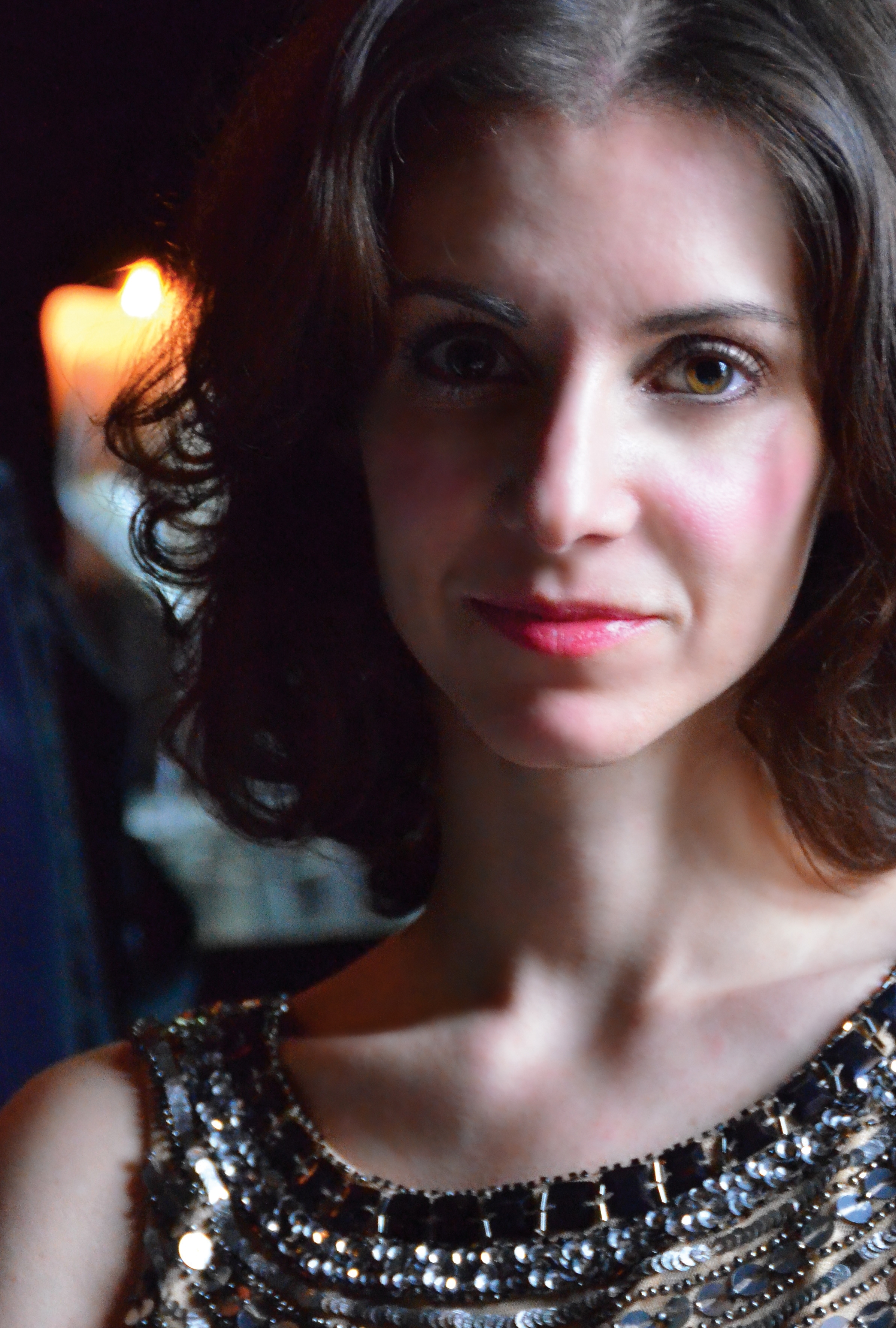 Today, almost a year after finishing the novel, I'm still in love with the 1920s. Happily, I've found that I'm not alone in my passion. Just this weekend, I partied with Wit's End, a social club devoted to keeping the spirit of the flapper era alive and well. I hope that if you read The Gin Lovers, you will be just as inspired by this fascinating, romantic, daring era in American history.
About the Author
Jamie Brenner grew up in Main Line Philadelphia on a steady diet of Judith Krantz, Jackie Collins, and Aaron Spelling. Her latest novel, The Gin Lovers (St. Martin's Press), is now out in paperback. Jamie writes erotic romance under the name Logan Belle, including the trilogy Blue Angel (Kensington), Bettie Page Presents: The Librarian (Pocket Star/Simon & Schuster), and the upcoming Miss Chatterley. Jamie lives in New York City. For more, please visit www.jamiebrenner.com or follow her @jamieLbrenner.
Book Blurb:
Set against the turbulent and glamorous backdrop of Prohibition and the rise of the jazz age, The Gin Lovers is a sensual and romantic story of how one high society woman's passion and courage lead her to love.
It's 1925, and the Victorian era with its confining morals is all but dead. Unfortunately, for New York socialite Charlotte Delacorte, the scandalous flapper revolution is little more than a headline in the tabloids. Living with her rigid and controlling husband William, her Fifth Avenue townhouse is a gilded cage. But when William's rebellious younger sister, the beautiful and brash Mae, comes to live with them after the death of their mother, Charlotte finds entrée to a world beyond her wildest dreams – and a handsome and mysterious stranger whom she imagines is as confident in the bedroom as he is behind the bar of his forbidden speakeasy.
Giveaway: I will be giving away one print copy of '
The Gin Lovers'
To enter giveaway: Please complete the Rafflecopter form below and post a comment telling me
what about this book caught your attention?
Except from The Gin Lovers
Charlotte's sister-in-law, Mae, has just come to live with her and her husband William. Mae is beautiful, brash, and daring — the embodiment of everything Charlotte feels she is missing. Charlotte is tasked with keeping young Mae under control, but instead, Mae gives Charlotte an entrée to a world beyond her wildest dreams.
Here, Mae's whisked Charlotte away to a secret speakeasy belonging to Jake Larkin – a man for whom the very married Charlotte has developed a bit of a liking…
Chapter Fourteen
            It seemed unlikely they would find a club on the dark and quiet street. The sleepy Greenwich Village block seemed to house nothing but closed storefronts. And yet Betty – the woman in peacock feathered dress – parked the car and turned off the engine.
"Nothing seems open," Charlotte said, stepping out of the back seat. Mae rode in the front alongside Betty.
"Oh, it's open alright. If you know where to look," said Mae.
Charlotte followed them to a building at the edge of the street. On the corner, a cigar store. Then just beyond it, a sign advertised a tailor shop. They went around the side of the tailor shop, into an unlit alley, and then down a flight of stairs. Mae reached for Charlotte's hand to guide her.  Before she reached the last step, Charlotte could hear jazz music.
Mae knocked on the door.  It opened a few inches but remained chained. From behind the door, a male voice asked, "Who is it?"
"Giggle water," said Mae.
Charlotte looked at her.
"Password," Mae explained.
The door opened.
Charlotte, utterly confused, let the other two walk in front of her.
It was a single room, with dark sheets covering the windows and red sheet stretched across the ceiling in what Charlotte could only assume was a make-shift attempt at decoration. And the source of the loud music was not a record, but a crowd of musicians seated on the sparse and ramshackle furniture. The air in the room was heavy with smoke, and smelled slightly sweet. The musicians were colored.
One of these men stood in the center of the room playing the trumpet. He was clearly the focus of everyone's attention.
Charlotte knew she should leave, but the idea of wandering around the quiet side street alone looking for a cab was unthinkable. She would have to convince Mae to leave with her, and she knew that was easier said than done.
"It's getting late," she said.
"So get a drink and relax," said Mae. She tugged on Betty's handbag to get her attention. "Take Grey to the bar."
"Come along," said Betty. "Stop being such a flat tire."
Charlotte felt certain police would be banging the door down any moment. If Mae wanted to put herself in this kind of situation, there was nothing Charlotte could do to stop her. But she certainly wasn't going to go down with her. Maybe she should ask Betty to help her find a cab.
The "bar" – if you could call it that – was a long wooden table set in front of a basin sink.
"What are you having?" Betty said. "They don't have all the fancy stuff like at the Vesper, but it's good and stiff.  I'd stick with the gin if I were you." She pulled out a bar stool and Charlotte sat next to her. The bartender was busy, his back to them, shaking a cocktail in a metal mixer.
"After you order a drink, do you think you could help me get a cab?" Charlotte said to her.
"Horsefeathers!" Betty said, slamming her hand on the bar.
Charlotte took that as a no.
Aside from dashing her hopes of making a quick exit, Betty's outburst got the attention of the bartender. He straightened up and turned to them.
"Well, well, well, look what the cat dragged in," he said.
Charlotte nearly lost her balance on the stool.
"I guess I'll put manners first, drink order second," said Betty.  "Jake, this is our new friend, Grey. Grey, this is Jake Larkin. And I'll have my usual."
Jake pulled a bottle from underneath the table, dropped some ice in a glass, and poured until it was full. All the while, he kept his unnerving dark eyes on Charlotte.
"Welcome…Grey, is it?" Jake said with a knowing smile. Charlotte said nothing. She knew now was the time to get out of there — to just save herself any further embarrassment or trouble. But suddenly, she didn't want to go.
"You're not here to ask me to leave my own establishment, are you, Grey?"
"What an odd thing to say," Betty laughed flirtatiously. "You slay me."
"This is your place?" Charlotte said.
But Jake didn't respond. He was busy pouring a drink for the trumpet player, who was now standing with them at the bar.
"When do you leave for Chicago, Louis?" said Jake.
"As soon as the Mrs. packs our bags," the man replied. His face was round and his hands were enormous.
"Mr. Armstrong here plays for the Fletcher Henderson Orchestra," Jake said to Charlotte. Or maybe he was talking to Betty. "But we're losing him to the Windy City."
"Oh, you simply can't go," said Betty, as if she were deeply invested in this issue. "There is no city like New York. I have been all over, and take it from me, Mr. Armstrong – you might leave for now, but you will be back."
Jake put a drink in front of Charlotte. She took a small sip.
"Mr. Armstrong, do you know that fellow over there with the guitar?" Betty said. "I like the look of him."
"I would be happy to introduce you," said the trumpet player, and they left the bar, drinks in hand.
Charlotte and Jake glanced at one another, but neither spoke.
"I should be going," she said uncomfortably.
"I would imagine so," he said, again with that infuriating smile.
Charlotte shifted uncomfortably.
"I feel silly asking you this, but do you think you might help me call a cab?" she said.
"I'm afraid I can't do that," Jake said.
"Why on earth not?"
"To put it simply, I don't want to draw attention to our little party here. Believe it or not, there are some folks who don't approve of our fun-loving ways.  You can understand that, can't you, Grey?"
Charlotte looked down at her drink.
"But I'll tell you what: Since I already know where you live, I'd be happy to drive you home myself."
She was in the back seat of a car, and it was littered with matchboxes and discarded clothes. She lay on her back, the straps of her red dress pulled down so that her breasts were exposed. He was stroking her bare skin, teasing her nipples with his light touch. He kissed her mouth, then her neck, and then she felt the roughness of his unshaven jaw line against her breasts. His hands slid down her body, pulling up her dress…
She swallowed hard, averting her eyes. "You're not serious."
"I am serious – especially about not wanting a cab showing up here."
"How can you leave if you're…working."
"Anyone can pour a drink. There's not a person here who doesn't know his or her way around a bottle. So are we going?"
"I…yes, okay. Thank you for the offer." Charlotte said, warmth flooding her body.
"See if Mae wants a ride, too."
Charlotte, inexplicably, felt a stab of disappointment.
"Of course," she said, almost stammering.
She found Mae lounging on a dilapidated couch, smoking a cigarette and laughing.
"Are you ready to leave? Jake is giving us a ride home."
Mae looked at her, glassy-eyed.
"No, I'm not ready to leave. Fiona is meeting me here when she gets off work. And what do you mean Jake is giving you a ride home?"
Charlotte felt herself blush. "He's giving us a ride home," she corrected.
"Since I just said I'm not leaving, he's giving you a ride."
"He doesn't want me calling a cab," said Charlotte.
Mae laughed. "I'll bet. Go – don't worry about me."
"Don't bring Fiona back to the house," Charlotte said.
Mae leaned forward, and gestured for Charlotte to bend down to hear her. "I think you'd best just worry about your own company tonight," she said.