2014 Annual Report: Harlequin Junkie's Year in Blogging…

FUN FACTS:
420,000 Blog Views!
Thank You! Thank You! Thank You!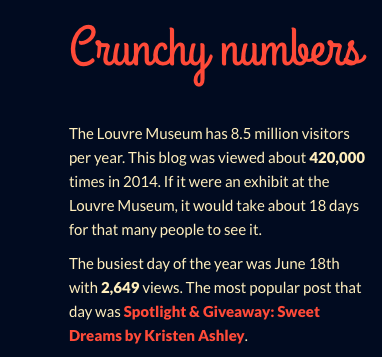 Most Active Commenters!
Truly impressive! This accomplishment deserves a reward. Please email me with the name of one ebook on your wish list and I will be happy to gift it to you via Amazon.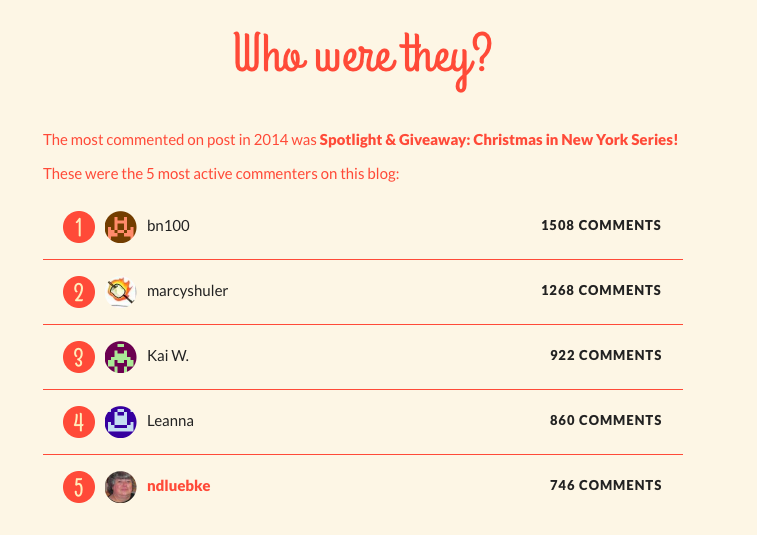 We had readers from 186 Countries visit! 
Wow, We are truly humbled.  Thanks for your support.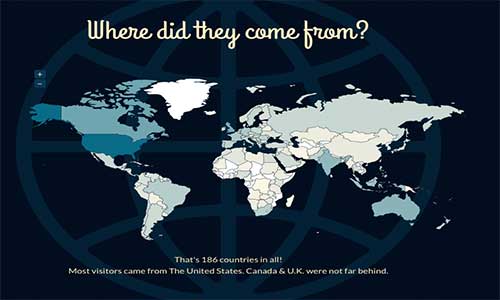 Attractions in 2014!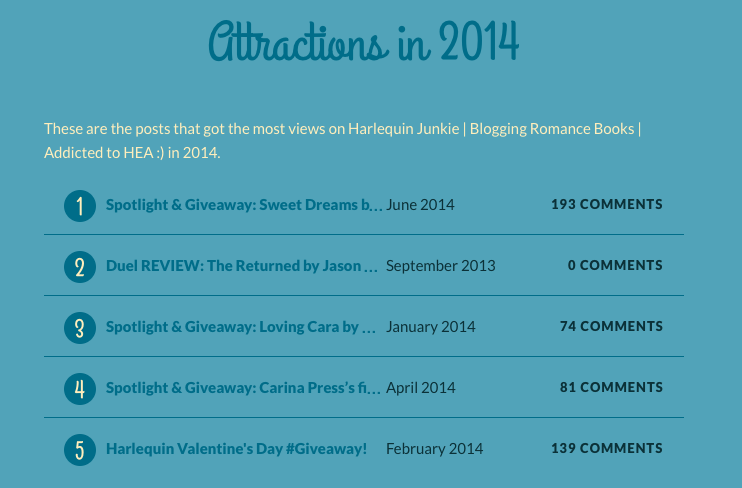 THANK YOU Fiona Marsden & Teresa D'Amario for all the Retweets!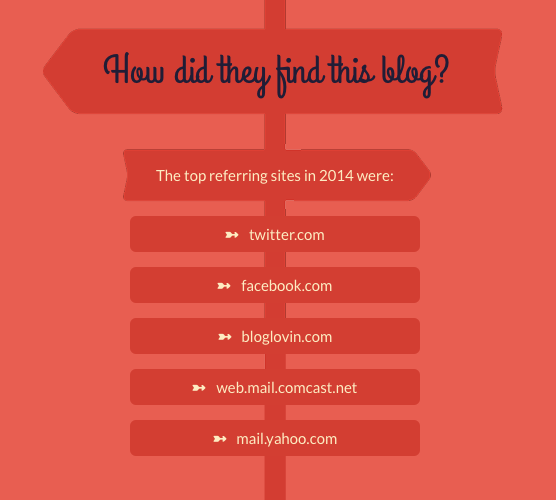 2,234 new posts in 2014? No wonder I am so exhausted 😉

Thank You for a Great 2014, Here's to an AWESOME 2015!