Today it is my pleasure to Welcome romance author
Megan Mulry
to HJ!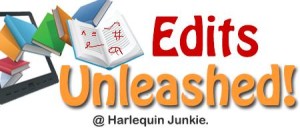 "Edits Unleashed"

gives authors an opportunity to share with readers deleted scenes that did not make it through the final edits into

publication.
Today, Megan Mulry will be unleashing edits from her book Roulette!

Thanks for having me!

The Story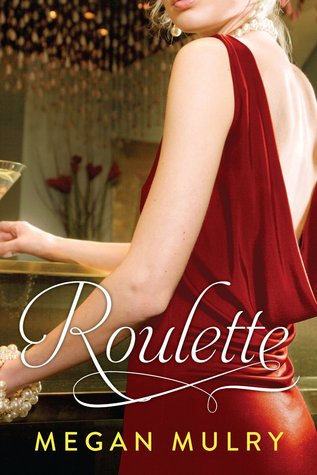 High-flying French playboy falls for Russian-American corporate rival—he loves taking chances, she's totally risk averse…especially when it comes to love.

The Characters
Mikhaila Voyonovski (Miki) is falling hard for Rome, but she's doing her best to avoid it. He's always hiding something and she finds it almost impossible to trust him. Jerome (Rome) de Villiers wants to prove he can be loyal and honest…but he's got a few loose ends to sort out along the way.

The Scene
Here's a scene where Miki and Rome secretly meet up in Paris after they've reconnected in the south of France. The scene was cut because my editor (wisely) decided it was better to force Miki and Rome into a far more serious disagreement that would entirely prevent them from seeing each other until their final (glorious!) reunion in Venice.

Edits Unleashed
A few minutes later when the high-speed train pulls out of the station, I feel as though I am catapulting toward Rome. Every passing inch, every speeding kilometer of farmland that whips past the darkening scene outside the window, means that I am that much closer to him. I feel him in the distant north like a physical thing, a fire or a magnet, pulling me toward him. Drawing me in.

I try to make the train ride go faster—as if 200 miles per hour isn't fast enough—by reading some dashing pirate romance book that Margot pressed into my hand with a salacious wink that morning. Of course, I'm picturing my own pirate the whole time I read, but it works to pass the time more quickly. By the time the corsair defeats the cruel enemy and rescues the wily-innocent heroine, the sleek train is pulling into Gare de Lyon. I slip the novel into my handbag and grab my luggage from the far end of the train carriage as I get off.

The station is sedate and nearly empty at that time of night. All the little sounds and sensations echo around me, the older man in his blue coveralls sweeping, the wheel of my bag as it click-clicks across the divisions in the cement floor, the smell of stale coffee, and the distant coo of the pigeons in the high rafters. There is a single taxi in the queue and we slip easily through the empty rain-wet streets. I am home—at my mother's—in under fifteen minutes.

My mother's vitality always makes her absence that much more palpable. The apartment feels particularly empty when I flip on the overhead light in the front hall and set down my bags. I hear a creaking sound from the back of the apartment and feel my adrenaline spike through the roof. My heart starts to pound and I feel a cold sheen of sweat prickle along the back of my neck.

I pull one of my mother's umbrellas out from the stand next to the door and take note of my idiocy. As if an umbrella will protect me against a burglar, much less repel a terrorist from Moscow.

I walk slowly down the hall, holding the pointed end of the umbrella out in front of me like the tip of a sword.

The toilet in the hall bathroom flushes. What kind of stupid intruder flushes a damn toilet?

The door swings open and Rome hisses, "Jesus!" as he whips the umbrella out of my hand before I even realize what's happening. I'm too startled to scream, then his mouth covers mine so no one would hear me in any case. He's here! He's here! some late-to-the-party voice in my mind keeps squealing.

After the first wave of delight wears off—several lengthy kisses and fumbling steps into my bedroom later—the rational part of my brain raises a single finger and timidly asks how in the world he got into my mother's apartment.

I pull away from him, breathless and completely disoriented. "How did you get in here?" I kiss him again so he can't answer, then pull away for a few seconds to give him a chance to explain.

He looks a little sheepish, but certainly not genuinely remorseful.

"I had your keys copied that night when I went to the pharmacy to get the condoms."

At least he didn't lie…about his scheming lying ways. I sit up straighter and realize my shirt is partially unbuttoned and the top button of my jeans and the zipper are undone. He is fiddling with the edge of my underwear where it peeked out from the opening in the denim.

"Cut it out!" I chide, and push his hand away. "That is seriously wrong. You can't just copy my mom's keys. There are laws against that."

He leans in and kisses the bare skin just above the elastic waistband of my underwear. Holy hell.

"I'm so sorry. Please forgive me." He looks up at me while he kisses me and I try to stay mad at him for what is clearly a major invasion of my privacy. But hell! As he keeps looking at me like he is looking right then, his warm lips against my wanting skin and his eyes begging for forgiveness and more access to my body, I don't care if he rips the doors off every hinge in the apartment.

I put one tingling hand into his thick wavy hair and watch as my touch against his scalp causes his eyes to slide shut in gorgeous pleasure. His hands are all over me after that, undoing the rest of the buttons on my blouse, pulling off my jeans and lacy bra and underwear, until I am spread out before him. Whenever he looks at me, I stretch and preen and push my head deeper into the soft down pillows, wanting to get as much of my body into contact with him as possible, to draw him into me.

"Clothes…off…" I mumble between kisses, tugging at his shirt and pants ineffectually.

He laughs and pulls away from me long enough to get off the rest of his clothes. And, dear god, when his bare chest (and arms and stomach and hips and ass and thighs) come into contact with the palms of my hands I feel a consuming satisfaction that is really beyond…anything.

"It's not even the sex…" I whisper.

He pulls a few inches away from my neck, where he is kissing me in that all-the-time-in-the-world lingering way of his that makes me feel like the most luxurious creature in history: the woman adored by her great lover.

"What do you mean it's not the sex?" he asks, ready to be offended.

His ego is proportionately great.

I lean up and kiss his chest, then say, "I mean, it's all of you. Your skin, your voice, the smell of you, your sweet apology. The sex works…" I concede with a saucy wink, "but, man, you are just all good." I grab his hips and pull him flush against me, then take his lips for another kiss. He is caging me in his arms, stretched on top of me. The press of muscle and desire is all around me. Heaven.
Book Info:
Megan Mulry, USA Today bestselling author and recipient of NPR's Best Book of 2012 (A Royal Pain), takes readers on a sexy, stylish journey of high-stakes passion in her latest book. Roulette was hailed as a Best New Romance Novel by the Washington Post.
Miki Durand has always dodged the limelight. As the illegitimate daughter of a French movie star and a Russian billionaire, she craves a normal life—and it's almost within reach. She's up for a tenure-track position and has a perfect-on-paper boyfriend. What more could a woman want?
But when an unforeseen tragedy knocks her off cruise control, Miki finds herself leaving sunny LA for cosmopolitan St. Petersburg. With the fate of her father's international business in her hands, she comes face-to-face with the ultimate temptation: corporate rival Jérôme Michel de Villiers. He's everything she never thought she wanted, and their sizzling attraction soon sparks into an all-consuming flame.
Notoriously risk-averse, Miki knows it would be a gamble to fall for the sexy French playboy. But for the first time in her life, she's ready to take a chance and let the chips fall where they may.

Book Links:


Thanks for blogging at HJ!
Giveaway:

I'd love to give away an e-book copy of Roulette to a random commenter.
To enter Giveaway: Please post a comment to this Q:

I'm curious about how readers interpret heat levels. Would you say the above scene is steamy? Hot? Scorching? I think I've written so many sex scenes in the past five years, I've lost the ability to tell!

Please note: This contest will close on Friday April 24 at 8:59 PM (PT) and the winner(s) will be notified via email and on this Post. Winner(s) will have 48 hours to respond to the e-mail before a new winner is selected. All entrants must adhere to HJ's official giveaway policy.


Meet the Author: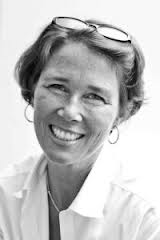 Megan Mulry writes sexy, stylish, romantic fiction. Her first book, A Royal Pain, was an NPR Best Book of 2012 and USA Today bestseller. Before discovering her passion for romance novels, she worked in magazine publishing and finance. After many years in New York, Boston, London, and Chicago, she now lives with her family in Florida.
Website | Facebook | Twitter |