Today it is my pleasure to welcome romance author
Shona Husk
to HJ!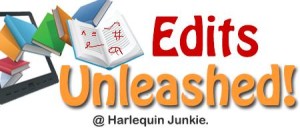 "Edits Unleashed"
gives authors an opportunity to share with readers deleted scenes that did not make it through the final edits into publication.
Today, Shona will be unleashing edits from her book Lord of the Hunt.
Hi, I'm really excited to be able to share this deleted scene with you.
The book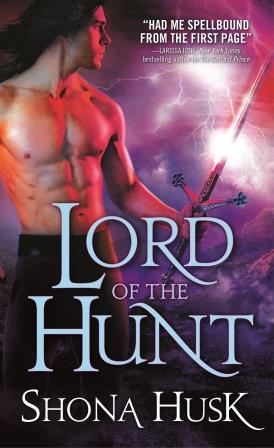 Lord of the Hunt is set in the fairy Court of Annwyn. It is a story of forbidden love and fairy intrigue. With the mortal world in danger and the Court fracturing and preparing for war it's a really bad time to fall in love with the wrong person.
The Characters
Verden is the Lord of the Hunt. He is the second most powerful man in Annwyn after the King, but he sacrificed a lot to get there and after meeting the heroine he realizes what he can never have as long as he lives at Court.
Taryn needs to convince the King to pardon her father, but she has been raised in the mortal world and has little understanding of how Court works. When Verden offers to help her she accepts. Falling for him was never part of her plan.
The Scene
In the very first draft of Lord of the Hunt Taryn and Verden had an impromptu wedding before Verden was taken to the mortal world. I don't want to say too much about the exact location in the book as it is a major spoiler, but for people who have read the book it's around the time of the silver handcuffs and Verden's fall from grace 😉
While I liked the scene I felt that in the end it wasn't needed and it kind of cheapened their commitment to each other and the sacrifices they were making to be together.
Except
The King placed his hand over theirs. "This is no deal, or vow of loyalty. This is a binding of two people. It is a sacred magic, akin to the one shared by King and Queen. As such only they have the power to undo the binding. Do you understand the severity?"

Taryn swallowed, her mouth dry. She could understand why most fairies never married—aside from the whole having to share their power and the issue of status—the only person who could grant a divorce was the King or Queen and that would mean being on their good side. "I do."

"I do." Verden said without hesitation.

"Very well." The King nodded.

A tremor ran through her body and was then gone. She took a breath but felt no different, then she glanced at Verden. That was it? "Did it work?"

"Of course it did." Gwyn said, then he clasped Verden in an embrace. "Do you forgive an old and bitter King?"

"Yes. I don't regret a day of serving you." The two men drew apart.

Taryn had the feeling that they would never see each other again. This was goodbye and she couldn't stop the lump from forming in her throat. They may not have been close friends toward the end, but it was hard to wipe away hundreds of years of history.
Book Info:
She Wasn't Cut Out for His World…
The realm of the fairies might be unbelievably beautiful, but its people are notoriously treacherous. Raised among mortals, Taryn hoped to avoid her fairy heritage her whole life. But now she must cross over to Annwyn and appeal to the King to pardon her exiled parents, or they're sure to die. And to get to the King, she'll first have to face the Lord of the Hunt…
He Can't Imagine Life Without Her…
Verden, Lord of the Hunt, is sworn to serve to King. But the moment he sees Taryn, the attraction is instant and devastating. How can he not help the beautiful, brave young woman who refuses to bend to the will of the court? Yet the power in Annwyn is shifting, its magic failing. No matter how much he may love Taryn, the Hunter knows that abandoning his duty could bring down the mortal world forever…
Book Links:
Author Bio
Three time ARRA finalist Shona Husk lives in Western Australia at the edge of the Indian Ocean. Blessed with a lively imagination she spent most of her childhood making up stories. As an adult she discovered romance novels and hasn't looked back. Drawing on history and myth, she writes about heroes who are armed and dangerous but have a heart of gold—sometimes literally.
With stories ranging from sensual to scorching, she is published with Carina Press, Ellora's Cave, Samhain Publishing and Sourcebooks. You can keep up with her news by subscribing to her newsletter: http://eepurl.com/lySiD
Website | Facebook | Twitter |
Thanks for blogging at HJ!
Giveaway:

one copy of Lord of the Hunt (international)
To enter Giveaway: Please post a comment to this Q:

Do you think romance novels need a wedding for the characters to live happily ever after? Why / Why not?
Please note: This contest will close on Friday March 21 2014 at 8:59 PM (PT) and the winner(s) will be notified via email and on this Post. Winner(s) will have 48 hours to respond to the e-mail before a new winner is selected. All entrants must adhere to HJ's official giveaway policy.
*** Winner: Alice ***