#FREE to celebrate the upcoming release of A WICKED SONG (the second book in her Brilliance Trilogy) on Aug. 18th Lisa Renee Jones is giving away 100 ecopies of A RECKLESS NOTE (book one) to Harlequin Junkie readers!

(First come, first claim.)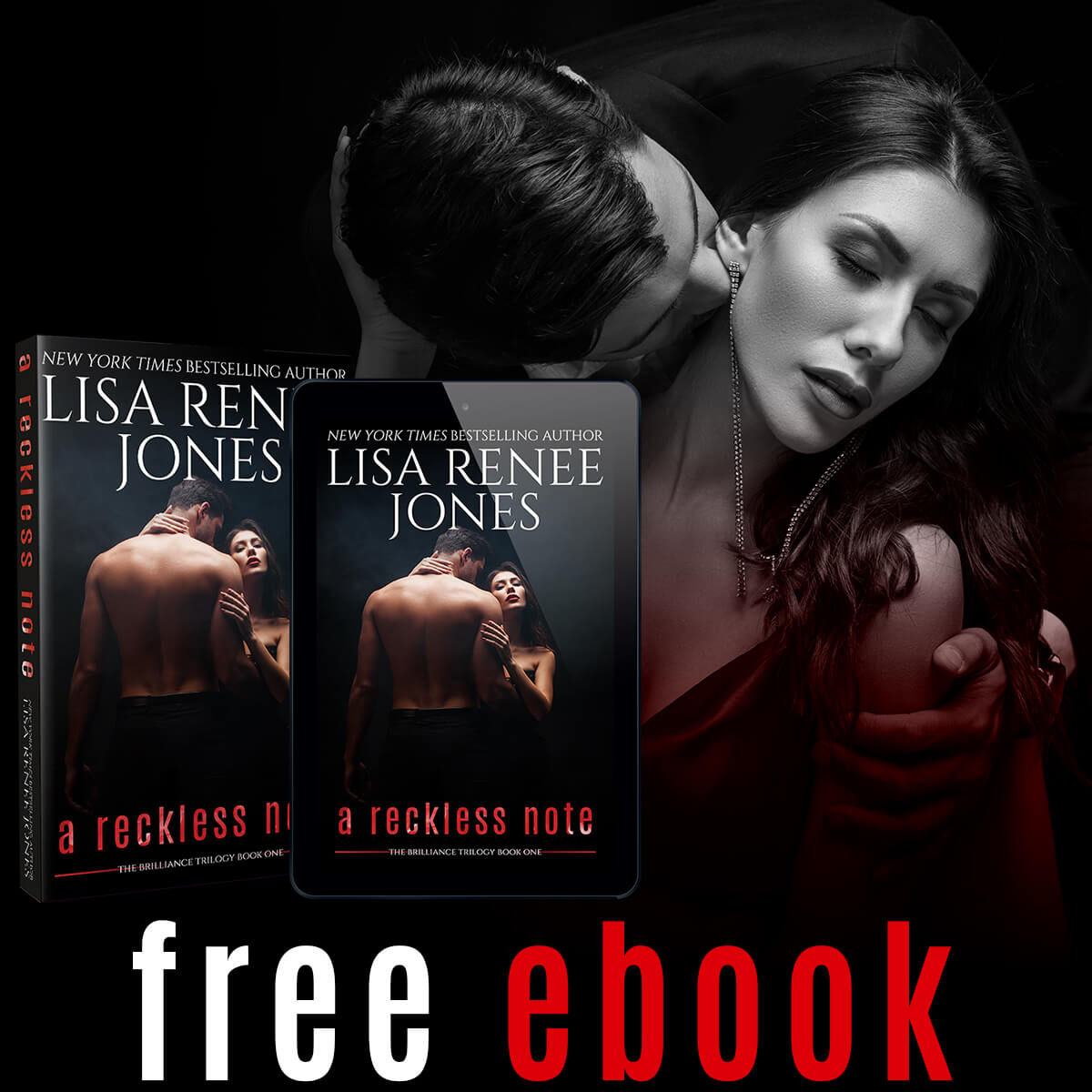 About the Brilliance Trilogy:
Passion, seduction, and my family's secret that could change everything. I went looking for my missing brother, but instead, I found him: Kace August. He's dark. He's dangerous. He makes me want things I can't have and brings me into a world of forbidden seduction. But I just can't seem to walk away.
Check out the Brilliance Trilogy: https://www.lisareneejones.com/brilliance-trilogy.html
Giveaway: Claim your FREE copy of A RECKLESS NOTE Here -> https://claims.prolificworks.com/free/F6hU0M0Q
Once you've claimed your book, drop a note in the comments and please share this post and help spread the word.
Meet the Author:
New York Times and USA Today bestselling author Lisa Renee Jones is the author of the highly acclaimed INSIDE OUT series. Suzanne Todd (producer of Alice in Wonderland) on the INSIDE OUT series: Lisa has created a beautiful, complicated, and sensual world that is filled with intrigue and suspense. Sara's character is strong, flawed, complex, and sexy – a modern girl we all can identify with.
In addition to the success of Lisa's INSIDE OUT series, she has published many successful titles. The TALL, DARK AND DEADLY series and THE SECRET LIFE OF AMY BENSEN series, both spent several months on a combination of the New York Times and USA Today bestselling lists.
Prior to publishing Lisa owned multi-state staffing agency that was recognized many times by The Austin Business Journal and also praised by the Dallas Women's Magazine. In 1998 Lisa was listed as the #7 growing women owned business in Entrepreneur Magazine.
Lisa loves to hear from her readers. You can reach her at www.lisareneejones.com and she is active on Twitter and Facebook daily.
Website | Facebook | Twitter | Instagram | GoodReads |