Win a Box-O-Books full of HEA's & Swag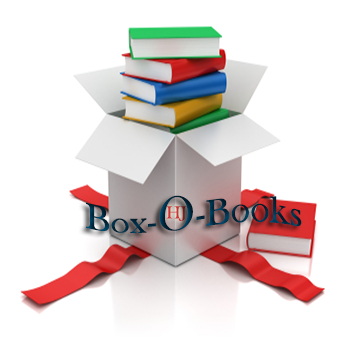 Winner: Giveaway #1 Rebe. Giveaway #2 Zoe
As a Thank You for being an active & involved member of the HJ Community I am giving away a Box-O-Books & Swag to one lucky HJ subscriber…
Oh Wait! 
Make That 2, I have a special 2 book Giveaway as well 😉 
Here's what's in the box…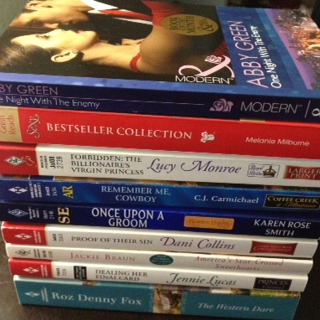 One Night With the Enemy by Abby Green (Signed)
The Marcolini Blackmail Marriage + Bound By the Marcolini Diamonds by Melanie Milburne (Signed)
Forbidden: The Billionaire's Virgin Princess by Lucy Munroe(Signed)
Proof Of Their Sins by Dani Collins(Signed)
Dealing Her Final Card by Jennie Lucas(Signed)
Once Upon Her Groom by Karen Rose Smith(Signed)
Remember Me Cowboy by C.J. Carmichael (Signed)
Old Desires by Liz Fielding (Smashwords e-Coupon)
The Western Dare by Roz Denny Fox(Signed)
Box-O-Books: US Only (See shipping details below)
Shipping Details: Must have a US mailing address, PO Box. or a forwarding address in the US that I can mail to, For international mailing you must be willing to pay for USPS International Flat Rate shipping (Pre-paid via USPS or Paypal)
Special 2 book Giveaway (Internationally Giveaway)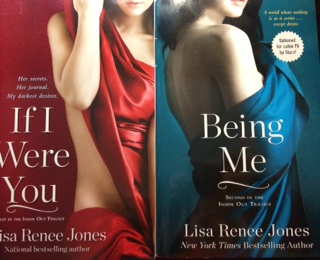 If I were You + Being Me by Lisa Renee Jones
To Enter to Win:
1. You must be an email subscriber of HJ blog (If you aren't already, subscribe using floating "+Follow" button on right or use "Subscribe to Blog" widget in the footer section of this page ) 
2. Drop me a comment here : A book you read in the last 30 days that you would recommend we all should read and why?
3. Let me know if you are interested in both giveaways or only one.
Please note: This contest will close on Monday Sept 30th 2013 at 8:59 PM (PT) and the winners will be notified via email and on this Post. Winner will have 48 hours to respond to my e-mail before a new winner is selected.