Winner: Pennie M. Pennie Please email me your mailing address
America the Beautiful. 
The land of the free and the home of the brave!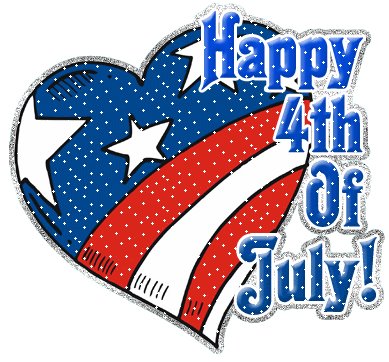 Do you love small town romances and All AMERICAN cowboys? Well then you'll love Harlequin American Romance.
To celebrate 4th of July, I am giving away an 
All American Romance Bundle….
The Cowboy Next Door by Marin Thomas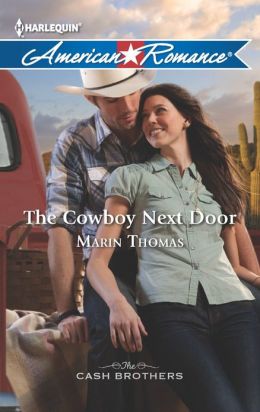 She Doesn't Need His Protection!
Hardworking cowboy Johnny Cash has always been a protector to his little sister's best friend, sweet but tough cowgirl Shannon Douglas. It's pretty crazy for girls to ride bulls—yet it's her life to live. Then he realizes he's got some purely male instincts toward her, too. But absolutely no way can he fall for his boss's daughter—if he loses his job, there'll be hell to pay at home….
Shannon was raised to be strong and independent. She wants a national title so bad she can taste it—and she needs Johnny's help. His protectiveness drives her crazy…the same way his kisses do. But she's not about to hang up her bull rope because of him! Her heart says he's the one—but her own stubborn streak might push away the only man who might actually understand her.
 Author Website: http://marinthomas.com
Family Matters by Barbara White Daille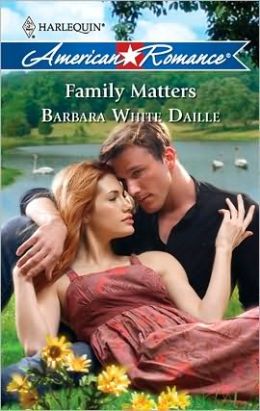 Kerry Anne MacBride and her quirky family are a package deal—get one, you get them all. The high school art teacher is stubborn and fiercely protective of her kin, making her the absolute wrong woman for a straitlaced, hardheaded, by-the-books lawyer like Matt Lawrence, no matter how attracted she is to him. And anyway, now's not the time for distractions! Kerry has to focus on cleaning up the latest MacBride mess: a dilapidated amusement park her uncle just bought with the life savings of a bunch of senior citizens, including Matt's mom.
To restore Rainbow's End, Kerry will need Matt's help—and the luck of the Irish—because even though they clash more often than bumper cars, Kerry and Matt are about to share the wildest ride of their lives!
Author Website: http://barbarawhitedaille.com/all-books
Honorable Rancher by Barbara White Daille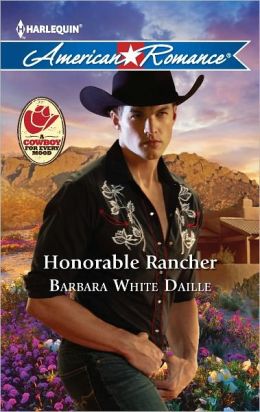 The hero of Flagman's Folly has been gone more than a year. But he still stands between Ben Sawyer and what he desires most—Dana Wright, the love of Ben's life.
When soldier Paul Wright left for the last time, he made his best friend promise to look after his wife and kids. Ben—good, steady Ben—is honoring that promise. And it's burning him up inside.
Because Dana is shutting Ben out. She wants him—so much—but she can't afford to give in. If she does, she'll spill her secret, and the betrayal will hurt everyone she cares about—her children, who loved their daddy; her town, which loves its hero; and Ben, who loved his friend. She'll do anything to protect her secret—even give up her second chance at happiness.
Author Website: http://barbarawhitedaille.com/all-books
The Rodeo Man's Daughter by Barbara White Daille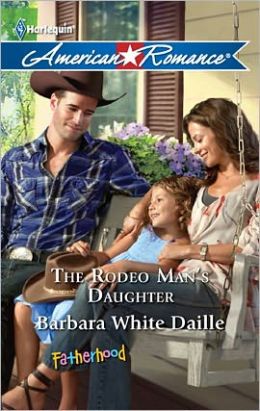 When Caleb Cantrell left home as a dirt-poor teenager, he never thought he'd return as a wealthy rodeo star.
As a matter of fact, he didn't think he'd return at all. The accident changed all that. It ended his career, nearly ended his life and rekindled a bitterness he thought he'd left in the dust long ago.
To rebuild, Caleb has to go back to where it all began—back to Flagman's Folly, New Mexico, and back to his high-school sweetheart, Tess LaSalle. But a ten-year-old secret stands between them, one that could hurt everyone Tess loves, especially her daughter…their daughter…the one Caleb never knew existed.
Author Website: http://barbarawhitedaille.com/all-books
The Rodeo Man's Daughter by Barbara White Daille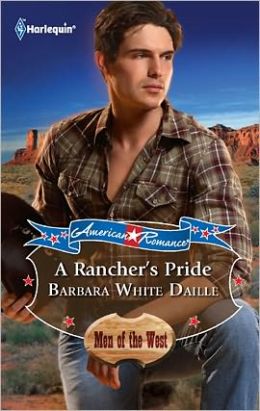 Sam Robertson's life just changed. In one short day, he found out that he's a daddy; that his beautiful little girl, Becky, is deaf; and that her aunt, sign language teacher Kayla Ward, intends to fight him for custody.
There are plenty of reasons Sam shouldn't fall for Kayla. A city girl like her has no place on his ranch, particularly when she's his ex-wife's gorgeous sister. But thanks to the judge's orders, Sam's spending a lot of time with Kayla, trying to give Becky the stable home she's never known.
Despite their ongoing custody battle, Sam and Kayla's love for Becky brings them closer than they ever expected, and Sam knows that no matter who wins in court, he could still lose—Kayla or his daughter.
 Author Website: http://barbarawhitedaille.com/all-books
Her Cowboy Dilemma by C. J. Carmichael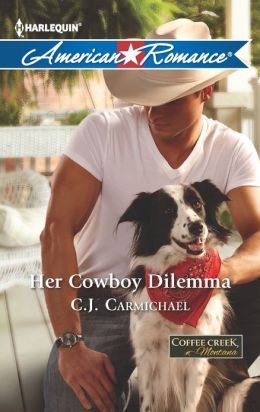 Going Home Shouldn't Be This Hard…
Cassidy Lambert traded in Montana's big sky country for the big-city lights—forever. Until a potentially devastating equine illness threatens her family's ranch, and Cassidy is needed at home to help. She thinks she knows what she wants from life, but the more she's around sexy veterinarian Dan Farley, the more confused she gets.
When Cassidy comes back to the open Western landscape Dan loves, she's nothing but a beautiful burr under his saddle. She stomped on his heart once before, and he's not eager for another go-around. But he just can't keep himself away from those green eyes and sweet curves. It's a good thing she'll soon be gone again. Because he can't trust her—or himself—when she's around!
 Author Website: http://cjcarmichael.com/books/
I would like to thank authors Marin Thomas, Barbara White Daille and C.J. Carmichael for their generous contributions towards this Giveaway!
To Enter to Win:
These 6 autographed  American Romance Titles
1. You must be an email subscriber of HJ blog (If you aren't already, subscribe using floating "+Follow" button on right or use "Subscribe to Blog" widget in the footer section of this page ) 
2. Post a comment:  Where do you call home?  What do you most love about where you live?

Please note: This contest will close on Sunday, July 22nd, 2013 at 11:59 PM (PT) and the winners will be notified via email and on this Post.