Welcome to Harlequin Junkie's
6th
Annual

Reader Appreciation
#BOOKMAS
EXTRAVAGANZA!
From Naughty to Nice and Everything in between….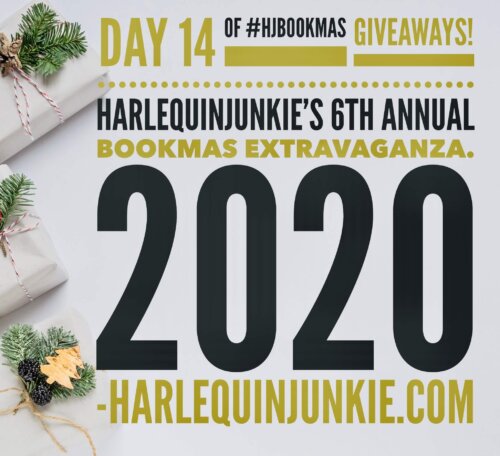 HJ's Bookmas Extravaganza is our annual celebration of YOU, our loyal and engaged readers of Harlequin Junkie blog and the romance community.
Thank You for all you do; for all the tweets, re-post, shares, comments. We <3 You!
On the 14th Day of #Bookmas…
Entangled Publishing gave to me…a chance to win: 

A Book Package featuring all of our 2020 Mass Market Paperback titles.
In the spotlight today…
A preview of upcoming Entangled Publishing's 2021 titles:
We are very excited for what's to come in 2021, and here are five standout Entangled titles that we cannot wait to share with readers in the coming year!
Follow Me Under by Helen Hardt – 1/26/2021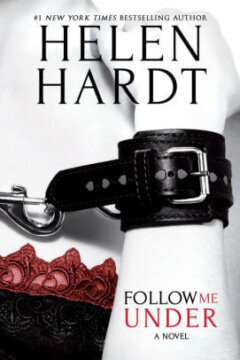 She gave him control in the bedroom. But is she losing control of her identity? Dating Boston's billionaire bachelor has opened up a new world for Skye Manning. Opportunities are suddenly everywhere, her new career is flourishing, and she experiences luxury she's only seen in the pages of magazines. So why does she feel like she's losing herself?
Braden Black never meant to fall for Skye, and he still tries to resist a relationship he knows he's not wired for. But not only has Skye awoken something inside him—he's stirring something dark and forbidden inside his Cinderella. Something even he can't control…



The Spinster and the Rake by Eva Devon – 2/9/2021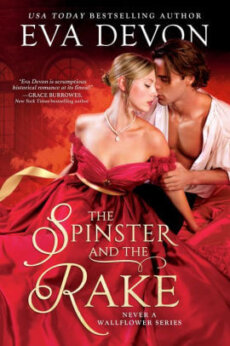 Inspired by the works of Austen with a twist, the marriage game is afoot! From smoldering kisses and financial ruination, to finding the perfect match with whom one can be their true self, Regency England hasn't been so bold since The Netherfield Ball…
The Duke of Stanhope just wants to be alone. So does Georgiana Bly. But a steamy kiss in the library forces them to wed. Will her terrible family connections ruin any chance they have at love, or will the duke realize that a perfect wife is the last kind of wife he truly desires?





The Poet by Lisa Renee Jones – 3/9/2021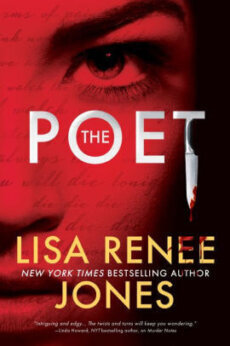 New York Times bestselling author Lisa Renee Jones brings a fresh, modern take to the thriller genre that will keep you guessing until the very end.
"The poet is a liar who always speaks the truth." -Jean Cocteau
Some call him friend or boss.
Some call him husband or dad.
Some call him son, even a favorite son.
But the only title that matters to him is the one the media has given him: The Poet.
A name he earned from the written words he leaves behind after he kills that are as dark and mysterious as the reason he chooses his victims.
One word, two, three, a story in a poem, a secret that only Detective Samantha Jazz can solve. Because he's writing this story for her.
She just doesn't know it yet.

Back in the Burbs by Avery Flynn – 3/30/2021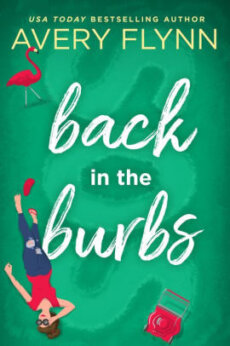 Welcome to Huckleberry Hills, where the grass must be clipped to two and a half inches, all the front doors are painted soft sage or blue chiffon, and the neighbors always want to know what's going on behind everyone else's six-foot privacy fence—and thanks to an anonymous neighborhood app filled with all the latest gossip, everyone does…
What happens when your too-sexy-for-his-own-good contractor from hell ends up being your next door neighbor and his dog decides that you're his person and that breaking into your house is part of the hound dog code? Sure, I consider dognapping until Mr. Have Hammer Won't Show Up fixes my gutted kitchen, but I'm not that evil of a person. It's not my fault Schmoopy keeps sneaking into my house and sleeping at the foot of my bed. It's just too bad that the sweet love muffin's owner is such a total ass. The cold, hard fact is I need to have the renovations finished in one month or forfeit the house I won in a contest. That's why I keep finding reasons to help out in the renovation, not because I want to keep looking at his fine ass in those well-worn jeans. And the kiss? Obviously, a side effect of all the paint fumes because he's the worst, just the absolute worst—something he proves all too well when I find out that if I lose the house, he wins it. There's no way his uber talented hands or sweet kisses are going to make me forgive him for that.

Hitched to the Gunslinger by Michelle McLean – 5/25/2021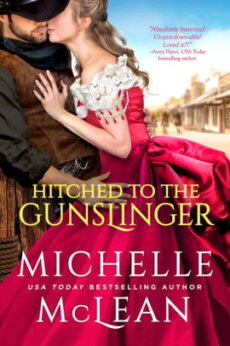 Gray "Quick Shot" Woodson desperately wants to retire from his gunfighting days. His goal in life is to find a nice quiet spot where no one knows him so he can retire in peace and take a good long nap. He's extremely good at his job, though he goes to great lengths to not have to prove that – which is more difficult than he'd like with people constantly wanting to either learn his secrets or be the next in line to try and kill him. All he wants is peace and quiet.
Instead, he gets Mercy.
Mercy Douglas has been fending off a greedy landowner ever since she'd moved to Desolation, Colorado. But since her father's death, she's known no peace. So when Gray comes wandering onto her property in the midst of her latest dispute, she jumps at the opportunity to get a little gun power on her side and announces to everyone that they are engaged.
The last thing Gray wants is to be involved in Mercy's mess. She's trouble with a capital T and a bigger pain in the patootie than anyone he's ever met but damn the woman has gotten under his skin. But now he's stuck with a wife he didn't want, in a fight that's not his, in a town that will never accept him.
Except nothing is as it seems in Desolation. And if Gray and Mercy can survive the fight that's coming, they both might get everything they ever wanted.


About Entangled publishing
Entangled Publishing is an independent publisher of romantic fiction, in both the adult and young adult markets. Since its first release in July 2011, Entangled has published more than 1,200 titles, including the #8 bestselling book of 2012 by Jennifer Probst, The Marriage Bargain, as well as the blockbuster YA hit Obsidian by Jennifer L. Armentrout which was recently signed for a major motion picture to begin production in the Spring of 2017. Entangled has since grown to thirteen imprints, with 57 titles appearing on the USA Today Bestsellers list and 17 titles on the New York Times Bestsellers list. Currently, Entangled releases approximately 20-35 titles per month in digital first format and 4 per month in simultaneous print and e formats. Website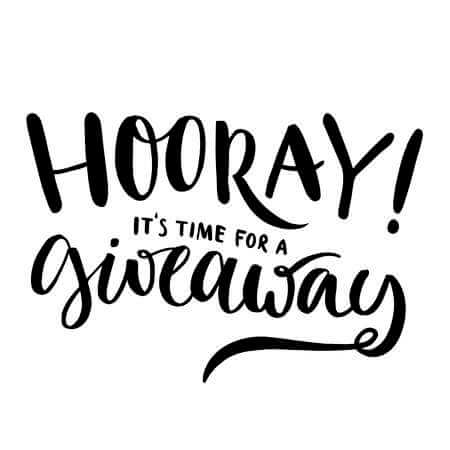 Giveaway: 

A Book Package featuring all of Entangled Publishing's 2020 Mass Market Paperback titles.
Winner will receive a Paperback copy of each of the titles noted below:
GREAT AND PRECIOUS THINGS by Rebecca Yarros
TWO-DATE RULE by Tawna Fenske
COWBOY FOR HIRE by Victoria James
HIGHLAND CONQUEST by Heather McCollum
ACCIDENTALLY FAMILY by Sasha Summers
ALWAYS A BRIDESMAID by Cindi Madsen
NEVER AN AMIOSH BRIDE by Ophelia London
THE BLOOD KING by Abigail Owen
THE WEDDING DATE DISASTER by Avery Flynn
HER AUSSIE HOLIDAY by Stefanie London
THE DUPLICATE BRIDE by Ginny Baird
FOLLOW ME DARKLY by Helen Hardt
BANE'S CHOICE by Alyssa Day
CONFESSIONS IN B-FLAT by Donna Hill
HER WICKED MARQUESS by Stacy Reid
*Ships to US mailing address.

To enter Giveaway: Please complete the Rafflecopter form and

Leave a comment with your thoughts on the books spotlighted here, tell us which one(s) grabbed your attention & why?
BONUS GIVEAWAY: 

Manuscript Critique

 (Maximum 50k words; worth $500 USD)
Is your dream to write a romance of your own? Do you want to take your writing to the next level in 2021?
Award-winning Harlequin author and writing coach Jennifer Hayward, whose books have been published in 31 countries and 25 languages, is offering a manuscript critique so you can put your best foot forward in your next submission. (Maximum 50k words; worth $500 USD.
jenniferhaywardcoaching.com
To Enter: 
Leave a comment below (Reference Manuscript Critique)  
Entrants must have a partial or full manuscript ready to submit by 01/31/2021.
Enter Daily to increase your chance of winning.
One winner will be chosen by author Jennifer Hayward from entries submitted 
between Dec 13 to Dec 31 2020.



Be sure to stop by everyday from Dec 13 to Dec 31 2020 for a chance to win: Box-O-books, Gift Cards, Audio books, Signed book bundles, A Manuscript Critique, Author Swag & more!