Welcome to Harlequin Junkie's
6th
Annual

Reader Appreciation
#BOOKMAS
EXTRAVAGANZA!
From Naughty to Nice and Everything in between….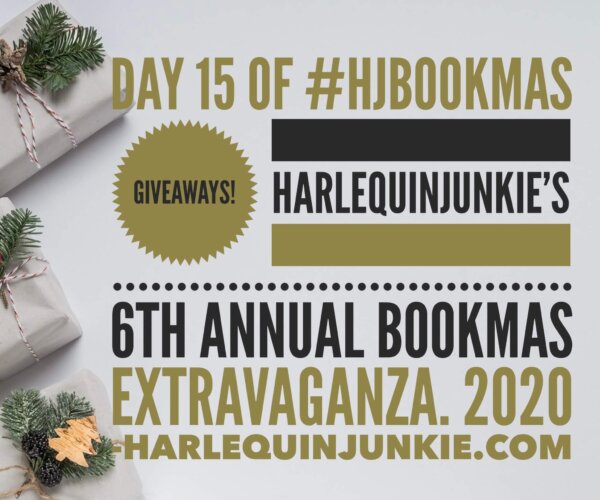 HJ's Bookmas Extravaganza is our annual celebration of YOU, our loyal and engaged readers of Harlequin Junkie blog and the romance community.
Thank You for all you do; for all the tweets, re-post, shares, comments. We <3 You!
On the 15th Day of #Bookmas…
St. Martin's Press Romance gave to me…a chance to win: 

A Box-O-Books
In the spotlight today…
A preview of upcoming SMP Romance's 2021 titles:
We are very excited for what's to come in 2021, and here are five standout titles that we cannot wait to share with readers in the coming year!
Ten Rules for Faking It by Sophie Sullivan (12/29/2020)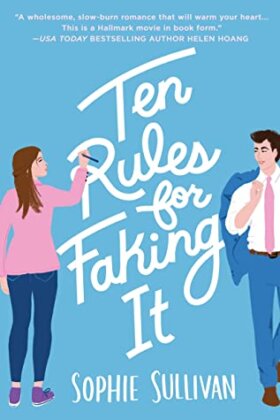 What happens when your love life becomes the talk of the town?
As birthdays go, this year's for radio producer Everly Dean hit rock-bottom.
Worse than the "tonsillectomy birthday." Worse than the birthday her parents decided to split (the first time). But catching your boyfriend cheating on you with his assistant?
Even clichés sting.
But this is Everly's year! She won't let her anxiety hold her back. She'll pitch her podcast idea to her boss.
There's just one problem.
Her boss, Chris, is very cute. (Of course). Also, he's extremely distant (which means he hates her, right? Or is that the anxiety talking)?
And, Stacey the DJ didn't mute the mic during Everly's rant about Simon the Snake (syn: Cheating Ex).
That's three problems.
Suddenly, people are lining up to date her, Bachelorette-style, fans are voting (Reminder: never leave house again), and her interest in Chris might be a two-way street. It's a lot for a woman who could gold medal in people-avoidance. She's going to have to fake it 'till she makes it to get through all of this.
Perhaps she'll make a list: The Ten Rules for Faking It.
Because sometimes making the rules can find you happiness when you least expect it.

Make Up Break Up by Lily Menon (2/2/2021)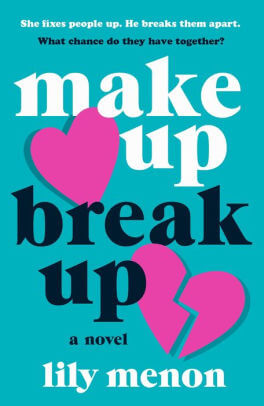 The sparkling and heartfelt romantic comedy debut from Lily Menon, Make Up Break Up….
Love, romance, second chances, fairy-tale endings…these are the things Annika Dev believes in. Her app, Make Up, has been called the "Google Translate for failing relationships."
High efficiency break-ups, flashy start-ups, penthouses, fast cars…these are the things Hudson Craft believes in. His app, Break Up, is known as the "Uber for break-ups." It's wildly successful—and anathema to Annika's life philosophy.
Which wouldn't be a problem if they'd gone their separate ways after that summer fling in Las Vegas, never to see each other again. Unfortunately for Annika, Hudson's moving not just into her office building, but into the office right next to hers. And he'll be competing at the prestigious EPIC investment pitch contest: A contest Annika needs to win if she wants to keep Make Up afloat. As if it's not bad enough seeing his irritatingly perfect face on magazine covers when her own business is failing. As if knowing he stole her idea and twisted it into something vile—and monumentally more successful—didn't already make her stomach churn.
As the two rival app developers clash again and again—and again—Annika finds herself drawn into Hudson Craft's fast-paced, high velocity, utterly shallow world. Only, from up close, he doesn't seem all that shallow. Could it be that everything she thought about Hudson is completely wrong? Could the creator of Break Up teach her what true love's really about?

Float Plan by Trish Doller (3/2/2021)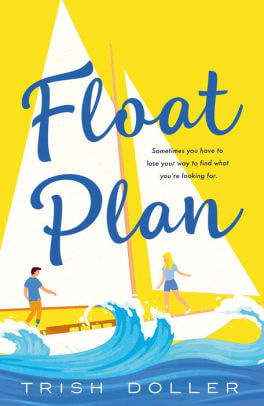 Critically acclaimed author Trish Doller's unforgettable and romantic adult debut about setting sail, starting over, and finding yourself…
Since the loss of her fiancé, Anna has been shipwrecked by grief—until a reminder goes off about a trip they were supposed to take together. Impulsively, Anna goes to sea in their sailboat, intending to complete the voyage alone.
But after a treacherous night's sail, she realizes she can't do it by herself and hires Keane, a professional sailor, to help. Much like Anna, Keane is struggling with a very different future than the one he had planned. As romance rises with the tide, they discover that it's never too late to chart a new course.
In Trish Doller's unforgettable Float Plan, starting over doesn't mean letting go of your past, it means making room for your future.
One Last Stop by Casey McQuiston (6/1/2021)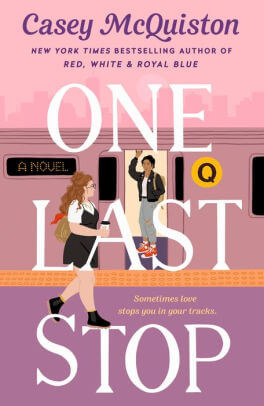 From the New York Times bestselling author of Red, White & Royal Blue comes a new romantic comedy that will stop readers in their tracks…
Cynical twenty-three-year old August doesn't believe in much. She doesn't believe in psychics, or easily forged friendships, or finding the kind of love they make movies about. And she certainly doesn't believe her ragtag band of new roommates, her night shifts at a 24-hour pancake diner, or her daily subway commute full of electrical outages are going to change that.
But then, there's Jane. Beautiful, impossible Jane.
All hard edges with a soft smile and swoopy hair and saving August's day when she needed it most. The person August looks forward to seeing on the train every day. The one who makes her forget about the cities she lived in that never seemed to fit, and her fear of what happens when she finally graduates, and even her cold-case obsessed mother who won't quite let her go. And when August realizes her subway crush is impossible in more ways than one—namely, displaced in time from the 1970s—she thinks maybe it's time to start believing.
Casey McQuiston's One Last Stop is a sexy, big-hearted romance where the impossible becomes possible as August does everything in her power to save the girl lost in time.

Too Good to Be Real by Melonie Johnson (7/6/2021)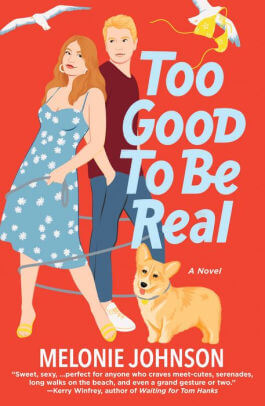 In her trade paperback debut, Melonie Johnson brings her signature humor, sexy romance, and strong female friendships in this hilarious romantic comedy about finding perfectly imperfect love, Too Good to Be Real.
She plans to prove there's a dozen reasons why life isn't like a romantic comedy, only to discover the one reason it is…
While her friends wish for meet cutes worthy of their favorite rom-coms, Julia is ready to give up on love. Swiping right has replaced getting swept off your feet and good old-fashioned romance has become, well, old-fashioned.
A writer for a popular website, love becomes the last thing on her mind when impeding layoffs threaten her job. As Julia searches for the ultimate pitch to impress her boss, she stumbles upon a resort offering guests a chance to live out their romantic comedy dreams. Real life dating is so bleak, who wouldn't want to spend a week in a fantasy rom-com world with your best friends?
At the resort, Julia literally falls into a not-quite-meet-cute involving an aggressive seagull and an adorably awkward guy named Luke who is also participating in the rom-com experience. Julia hides the fact she is there to do a story, but Luke harbors a few secrets of his own. Among further encounters with thieving seagulls, a gaggle of corgis, kisses in the rain, and even a karaoke serenade, their feelings deepen quickly. But could their love be real when they haven't been honest about their true identities? Once the fantasy is over, can they have a relationship in the real world?

About SMP Romance:
Founded in 1952 by Macmillan in London, St. Martin's Press was for many years primarily a distributor of Macmillan books. However, particularly during the last 30 years, St. Martin's grew rapidly as a publisher in its own right, finally becoming one of the seven largest publishers in America. From their home in the Flatiron Building in New York, St. Martin's publishes books under four imprints: St. Martin's Press, Griffin, Minotaur, and Thomas Dunne Books. Website | Twitter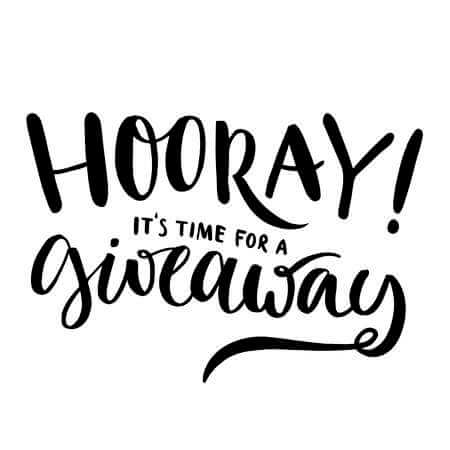 Giveaway: 

A SMP Romance Box-O-Books.
Winner will receive a Paperback copy of each of the titles noted below:
To Catch an Earl by Kate Bateman
A Sweet Mess by Jayci Lee
The Wrong Mr. Darcy by Evelyn Lozada
Looking for a Cowboy by Donna Grant
All Scot and Bothered by Kerrigan Byrne
The Love Scam by MaryJanice Davidson
Scot Under the Covers by Suzanne Enoch
Tucker by Emily March
*Ships to US mailing address.
To enter Giveaway: Please complete the Rafflecopter form and

Leave a comment with your thoughts on the books spotlighted here, tell us which one(s) grabbed your attention & why?
BONUS GIVEAWAY: 

Manuscript Critique

 (Maximum 50k words; worth $500 USD)
Is your dream to write a romance of your own? Do you want to take your writing to the next level in 2021?
Award-winning Harlequin author and writing coach Jennifer Hayward, whose books have been published in 31 countries and 25 languages, is offering a manuscript critique so you can put your best foot forward in your next submission. (Maximum 50k words; worth $500 USD.
jenniferhaywardcoaching.com
To Enter: 
Leave a comment below (Reference Manuscript Critique)  
Entrants must have a partial or full manuscript ready to submit by 01/31/2021.
Enter Daily to increase your chance of winning.
One winner will be chosen by author Jennifer Hayward from entries submitted 
between Dec 13 to Dec 31 2020.


Be sure to stop by everyday from Dec 13 to Dec 31 2020 for a chance to win: Box-O-books, Gift Cards, Audio books, Signed book bundles, A Manuscript Critique, Author Swag & more!