Welcome to Harlequin Junkie's
4th
Annual

Reader Appreciation
#BOOKMAS
EXTRAVAGANZA!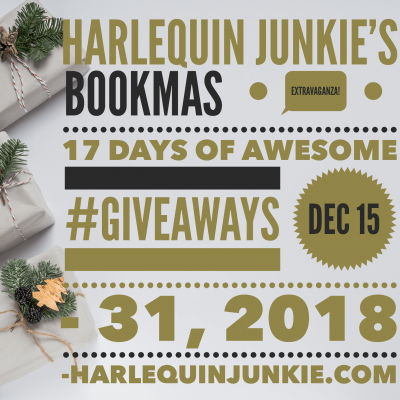 HJ's Bookmas Extravaganza is our annual celebration of YOU, our loyal and engaged readers of Harlequin Junkie blog and the romance community.

We would like to say Thank You for all you do; for all the tweets, shares, comments and for the fabulous job you do of spreading the word on all things bookish!! We <3 You!

On the 15th Day of #Bookmas…
Up for grabs today:
Gift cards & signed books from Nancy Naigle, Darynda Jones, Lynsay Sands, Laura Kaye, Caroyln Brown, Kerrelyn Sparks, Stella Riley, Dani Collins & Vivian Arend
#1 GIVEAWAY:

Nancy Naigle – An e-copy of all 6 Adams Grove Novels: Sweet Tea and Secrets, Out of Focus, Wedding Cake and Big Mistakes, Pecan Pie and Deadly Lies, Mint Juleps and Justice & Barbecue and Bad News.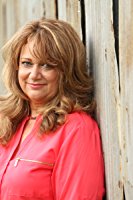 USA Today bestselling author Nancy Naigle writes small-town love stories and women's fiction. In 2018 two of her novels, Christmas Joy (11/3/18) and Hope at Christmas (11/20/18), became Hallmark Original Movies. She also wrote the novelization of the Hallmark Original Movie Christmas in Evergreen.
Nancy devotes her time to writing, horseback riding, and the occasional spa day with friends. A native of Virginia Beach, she now calls North Carolina home.
Website | Facebook | Twitter |
#2 GIVEAWAY: 

Darynda Jones – 1 signed book, winners choice and one $25 dollar gift card to Amazon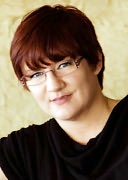 New York Times and USA Today Bestselling Author Darynda Jones has won numerous awards for her work including a prestigious RITA®, a Golden Heart®, and a Daphne du Maurier. As a born storyteller, she grew up spinning tales of dashing damsels and heroes in distress for any unfortunate soul who happened by, annoying man and beast alike. Darynda lives in the Land of Enchantment, also known as New Mexico, with her husband and two beautiful sons, the Mighty, Mighty Jones Boys.
Website | Facebook | Twitter |  GoodReads |
#3 GIVEAWAY:

Lynsay Sands – Signed copy of Vampires Like It Hot, The Highlander's Promise and hardcover copy of The Bite Before Christmas.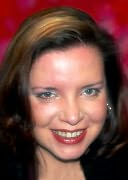 My name is Lynsay Sands and I'm the author of the Argeneau series and many hysterical historicals (as my readers tend to call them). I have written over fifty books and twelve anthologies, which probably tells you I really enjoy writing. I consider myself very lucky to have been able to make a career out of it.
Website | Facebook | Twitter |
#4 GIVEAWAY: 

Laura Kaye – A signed set of Warrior Fight Club books (Fighting for Everything and Fighting for What's His), open to US & Canada.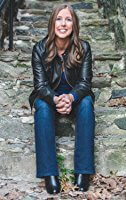 Laura Kaye is the New York Times, Wall Street Journal, and USA Today bestselling author of over thirty books in contemporary romance and romantic suspense and has sold more than one million books in the U.S. alone. Laura grew up amid family lore involving angels, ghosts, and evil-eye curses, cementing her life-long fascination with storytelling and the supernatural. A former college history professor, Laura also writes bestselling historical women's fiction as Laura Kamoie. Laura lives in Maryland with her husband and two daughters, and appreciates her view of the Chesapeake Bay every day.
Website | Facebook | Twitter |
#5 GIVEAWAY: 

Caroyln Brown – A $25 Amazon gift card.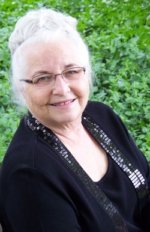 Carolyn Brown is a New York Times, USA Today and Wall Street Journal bestselling author and a RITA finalist. She's won the National Reader's Choice Award three times, the Bookseller's Best Award and was award the diamond award from Montlake for selling over a million books. Her books include romantic women's fiction, historical, contemporary, cowboys and country music mass market paperbacks.
Website | Facebook | Twitter |
#6 GIVEAWAY: 

Kerrelyn Sparks – Signed MM paperbacks copy of the first three Embraced books: How to Tame a Beast in Seven Days , So I Married a Sorcerer & Eight Simple Rules for Dating a Dragon.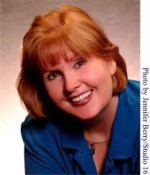 Apparently, she has issues with reality. After writing 16 books about vampires and shifters, Kerrelyn has now completely gone off the deep end and wound up on another planet.
Although Kerrelyn is best known (so far) for the Love at Stake series, which has hit as high as number 5 on the New York Times list and 22 on the USA Today list, she hopes her readers will love The Embraced as much as they did her merry band of vamps and shifters.
Website |
#7 GIVEAWAY:

Signed book bundle  (US)
One lucky winner will win 1 print copy of each item noted below:
A signed Copy of Vivian Arend's LET IT RIDE | Facebook |
Winner's choice of Stella Riley backlist e-Books and audio-book. | Facebook |
Swag and one signed print copy of CLAIMING HIS CHRISTMAS WIFE by Dani Collins | Facebook |
To enter Giveaway: Please complete the Rafflecopter form and Leave a comment to this Q: 

Have you read any of the authors noted above? What are some of your favorite books…
From Naughty to Nice and Everything in between….
Be sure to stop by everyday from Dec 15 to Dec 31 2018 for a chance to win: Box-O-books, Gift Cards, Kindle, Audio books, Signed book bundles, Author Swag & more!