Welcome to Harlequin Junkie's
5th
Annual

Reader Appreciation
#BOOKMAS
EXTRAVAGANZA!
HJ's Bookmas Extravaganza is our annual celebration of YOU, our loyal and engaged readers of Harlequin Junkie blog and the romance community.
Thank You for all you do; for all the tweets, re-post, shares, comments. We <3 You!
From Naughty to Nice and Everything in between….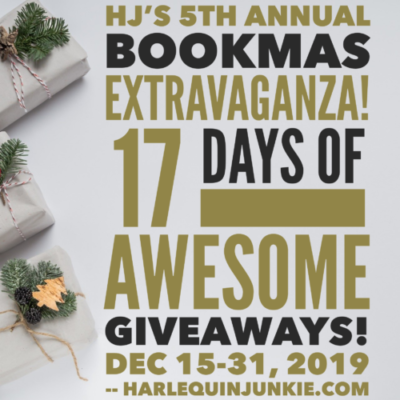 On the 16th Day of #Bookmas…
Enter to win Signed Books, Gift Cards and a Kindle Fire 8 from authors:
Sabrina Jeffries, Cathryn Marr, Janna MacGregor, Lori Handeland, Anna Bradley, Amy Jarecki and Kathy Lyons.

I would like to start out by saying a huge THANK YOU to all the authors for your participation and contribution towards this event.

Dear Reader's, I hope you will make time to visit these wonderful authors, read about their new and upcoming releases on their website and give them a follow on Social Media 🙂

Here is a preview of some upcoming 2020 releases.

AMING HER MATE by Kathy Lyons
Can a Bear and a Wolf save a city? Not if passion overwhelms them in this action-packed, sexy race against time
Detective Ryan Kennedy doesn't have time for distractions. As the only bear shifter on the police force, he's responsible for investigating the cause of the mysterious flu-like illness that's ravaging the citizens of Detroit. But when the beautiful daughter of a rival clan's alpha asks for his help, Ryan realizes that this distraction holds the key to stopping the virus. If only he can focus on the case and not on how much he wants to kiss the enemy.
Francesca Wolf knows who's poisoning the city, and she has a plan to take him down, but it will only work if Ryan follows her lead. Frankie's strong, passionate spirit makes her slow to ask for help, but time is running out and the sexy-as-sin cop won't submit to her demands. Instead, he's giving her orders and firing up her passions just when she needs to stay calm. They'll have to work together—as equals—to save the city, to keep each other alive, and to contain a hunger that might just burn the whole city to the ground.

50 Ways to Ruin a Rake by Jade Lee
USA Today bestselling author Jade Lee delights readers with the first in a vibrant, saucy Regency romances series.
Mellie Smithson has a plan…
Mellie Smithson is trapped in the country with no suitors and no prospects on the horizon except, perhaps, the exasperating-although admittedly handsome-guest of her father. Unwilling to settle, Mellie will do anything to escape to London…
Trevor Anaedsley has a problem…
Trevor Anaedsley's grandfather has cut off his funds until he gets engaged. Beset by creditors, Trevor escapes to the country-ostensibly to visit his old tutor Mr. Smithson-where he meets Smithson's lovely daughter Mellie. The obvious solution is suddenly before him-but will this fake engagement go as Trevor and Mellie plan? Or will they find that even the best laid plans often go awry?

Soul Keeper by Cathryn Marr
He's a heavenly outcast. She's a mortal woman with unearthly gifts. Can they ward off a rising apocalypse?
Fallen angel Luceire Garard has spent an eternity chasing redemption. So, when he's given a mission to find and protect a defenseless young psychic, he jumps at the chance. But he never expected the beautiful woman who could help his mission to slam him in the chest with an impossible power.
Aurora Montgomery has always had a special connection to kids with disabilities. As more and more children reach out to her in pain, she knows she has no choice but to join the darkly handsome Fallen on a death-defying mission. But when a serial killer targets the innocent children, saving them may require tapping into an ancient, unexplainable gift. As Luceire and Aurora hunt down the murderer, they discover his attempt to sacrifice souls could resurrect an ancient, indestructible darkness. And the only way to stop the end of the world may require shedding innocent blood. Can Luceire and Aurora avoid the unthinkable and stop the end of humanity?
Soul Keeper is the first book in the sexy paranormal romance series, Brotherhood of Shadows. If you like complex characters, high-stakes suspense, and supernatural battles, then you'll love Cathryn Marr's highly sensual, fast-paced tale.

To Wed a Wild Scot by Anna Bradley
Some brides like it wilder…
A single lady of birth, beauty, and large fortune should not have this much trouble making a match. Yet after two failed betrothals, Lady Juliana Bernard is in a bind. She must find a husband at once or lose guardianship of her beloved niece. Her childhood friend the Duke of Blackmore is her last, best hope, but once she tracks him down in Scotland, she receives startling news.
First,the duke is already engaged. Second, it's his brother Logan's fault Juliana is now lacking a bridegroom. So, what's a lady to do when she's lost her betrothed?Marry his scandalous brother, the Laird of Clan Kinross.
Wooing does not go well at first. But just as Juliana begins to welcome the boisterous but tenderhearted Scot into her life (and her bed), secrets come between themonce more. And it will take a determined husband indeed to ensure that a marriage begun in haste leads not to heartache…but to love.

The Bachelor by Sabrina Jeffries
New York Times bestselling author Sabrina Jeffries features an irresistible family in a series to savor, as the grown children of a thrice-married dowager duchess piece together the stories of their fathers–while pursuing passions of their own . . .
Lady Gwyn Drake has long protected her family's reputation by hiding an imprudent affair from her youth. But when her former suitor appears at Armitage Hall, manhandling the heiress and threatening to go public with her secrets, it's Gwyn who needs protecting. Her twin brother, Thorn, hires Joshua Wolfe, the estate's gamekeeper, to keep her safe in London during her debut. As a war hero, Joshua feels obligated to fulfill the assignment he has accepted. But as a man, it's torment to be so very close to the beauty he's fought to ignore . . .
With handsome Joshua monitoring her every move, Gwyn would prefer to forget both the past and the parade of money-seeking bachelors at her coming out. But Joshua is unmoved by her attempts at flirtation, and the threat of blackmail still hangs over her. With danger closing in, Gwyn must decide which is the greater risk: deflecting a scoundrel's attempts to sabotage her—or revealing her whole heart to the rugged bodyguard she can't resist . . .

Wild, Wild Rake by Janna MacGregor
Wild, Wild Rake, the next sweeping, emotional, witty, and sharp romance in the Cavensham Heiresses series from beloved author Janna MacGregor.
Her first marriage was an epic fail.
Lady Avalon Warwyk never did love her husband. Arrogant, selfish, and cruel, it's a blessing when she's widowed and left to raise her son all by herself. Finally, Avalon can live freely and do the work she loves: helping fallen women become businesswomen. She's lived these past ten years with no desire to remarry—that is, until Mr. Devan Farris comes to town.
Can he convince her to take another chance at happily ever after?
Devan Farris—charming vicar, reputed rake, and the brother of Avalon's son's guardian—is reluctantly sent to town to keep tabs on Avalon and her son. Devan wishes he didn't have to meddle in her affairs; he's not one to trod on a woman's independent nature and keen sense of convictions. But she'll have nothing to do with a vicar with a wild reputation—even though he's never given his heart and body to another. If only he could find a way to show Avalon who he really is on the inside—a good, true soul looking for its other half. But how can prove that he wants to love and care for her. . .until death do they part?

Just Once by Lori Handeland
What do you do when you are forgotten by the man you've loved for twenty years? What do you do if you are the one who is remembered?
Frankie Sicari is roused from sleep late one night by a key rattling in the front door lock. It's her ex-husband, Charley Blackwell: a man she hasn't seen for nearly a quarter of a century. What's baffling is that Charley seems to think they are still married, and has no recollection of his current wife, Hannah.
When medical tests reveal shocking findings, Frankie finds herself reluctantly caring for the man who left her twenty years earlier, while Hannah is relegated to the sidelines. How can Frankie forgive the man who abandoned her when she needed him most? And how can Hannah cope with the impending death of the man she's loved for the past twenty years – especially now she is faced with the shattering truth that he has never stopped loving his first wife, Frankie?

The Highland Earl by Amy Jarecki
Mr. & Mrs. Smith meets Outlander in this action-packed Scottish romance where a marriage of convenience leads to secrets that could be deadly.
With two young sons to care for and a large estate to run, John Erskine, the widowed Earl of Mar, needs to remarry as quickly as possible. And beautiful Lady Evelyn Pierrepont would be the perfect match. But there's more behind the English lass's calm demeanor than she's letting on, including a smoldering allure not even John can ignore.
Evelyn has no desire to wed the rugged Scottish earl, but at least she'll be able to continue her work as a spy-as long as her husband never finds out. Yet the more time Evelyn spends with John and his boys, the fonder she grows of their little family, and the last thing she wants to do is put them in danger. As alliances shift and enemies draw closer, soon everything they hold dear is at risk: their lands, their love, and their very lives.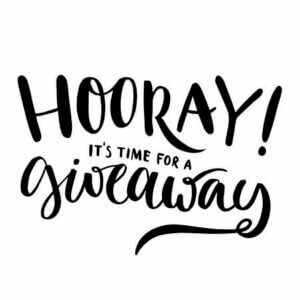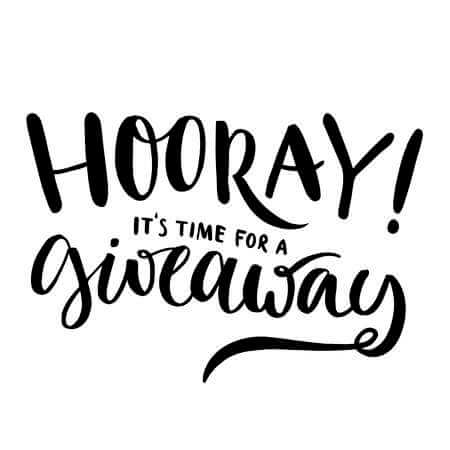 GIVEAWAY #1: NYT Bestselling Author Sabrina Jeffries will give away an advanced reader copy of her February 25 Regency romance, The Bachelor, and a suite of historical holiday romances from Sabrina and her author friends including, Seduction on a Snowy Night, What Happens Under the Mistletoe, 'Twas the Night After Christmas, & Snowy Night with A Stranger + a $10 bookstore gift card.

GIVEAWAY #2: Cathryn Marr (the writing duo of Terese Ramin and Dawn Johanson) will give away a signed copy of their debut novel, Soul Keeper, a $25 Amazon gift card, a mug emblazoned with Soul Keeper's sexy fallen angel hero Luciere Garard, and a bag of gourmet holiday coffee from Grounds and Hounds Coffee Company where "Every Pound Saves a Hound."

GIVEAWAY #3:Award-winning Author Janna MacGregor will give away an advanced reader copy of her February 26 Regency romance, Wild, Wild Rake, and a Kate Spade teacup necklace.

GIVEAWAY #4: NYT Bestselling Author Lori Handeland will give away her women's fiction debut novel, JUST ONCE, a Kindle Fire HD 8 tablet and eBook copy of her historical western romance novel, An Outlaw for Christmas

GIVEAWAY #5: Anna Bradley will give away a copy of her latest Regency romance, To Wed a Wild Scot, and a gorgeous Scottish Holiday gift basket packed with foody treats.

GIVEAWAY #6: Amy Jarecki, who will give away the first six books in her Lords of the Highlands series (see attached).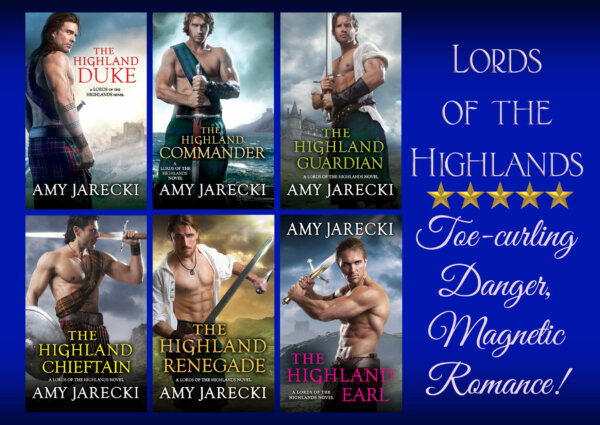 GIVEAWAY #7:From author Kathy Lyons Print books plus a leather style branded bag.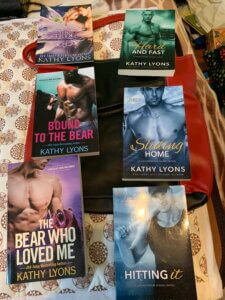 GIVEAWAY #8:From author Jade Lee Print books plus a leather style branded bag.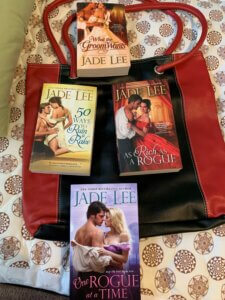 To enter Giveaway: Please complete the Rafflecopter form and

Leave a comment with your thoughts on the books spotlighted on this post…

a Rafflecopter giveaway



Be sure to stop by everyday from Dec 15 to Dec 31 2019 for a chance to win: Box-O-books, Gift Cards, Audio books, Signed book bundles, Author Swag & more!