Welcome to Harlequin Junkie's
7th
Annual
Reader Appreciation
#BOOKMAS
EXTRAVAGANZA!
HJ's Bookmas Extravaganza is our annual celebration of YOU, our loyal and engaged readers of Harlequin Junkie blog and the Book community. THANK YOU for all you do; for all the tweets, re-post, shares, comments. We <3 You!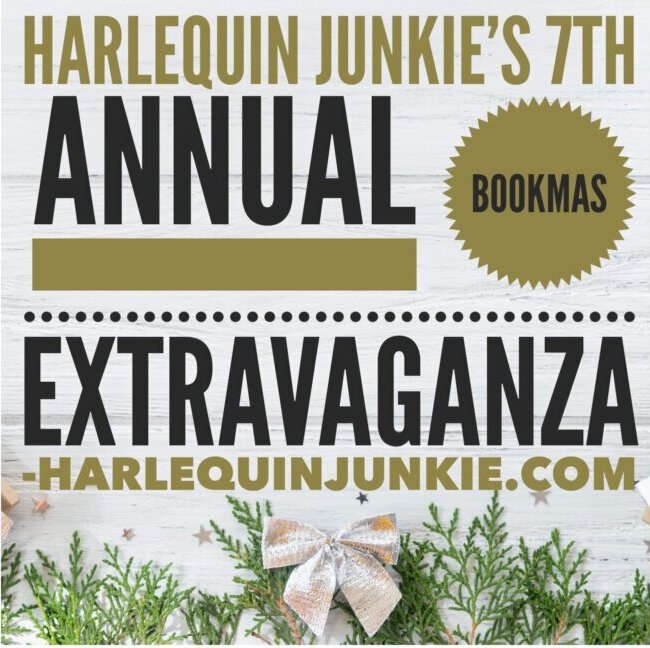 From Naughty to Nice and Everything in between….
On the 16th Day of #Bookmas…
Harlequin Series Publishing gave to me…
A chance to win an Amazon gift card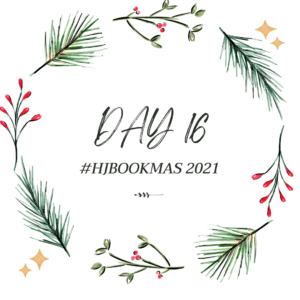 In the spotlight today…
A sneak peak at some of Harlequin Series' Most Anticipated Releases of Jan to April 2022:  
We are very excited for what's to come in 2022, and here are five titles that we cannot wait to share with readers in the coming year!
THE SHOE DIARIES by Darby Baham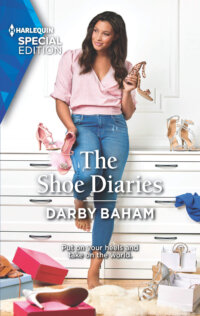 (Harlequin Special Edition, $5.99, 9781335408365, on-sale January 25, 2022):
It's never too late to put your best foot forward. From the outside, Reagan "Rae" Doucet has it all: a coveted career in Washington, DC, a tight circle of friends and a shoe closet to die for. When one of her crew falls ill, however, Rae is done playing it safe. The talented but unfulfilled writer makes a "risk list" to revamp her life. But forgiving her ex, Jake Saunders, might be one risk too many…
A SONG OF SECRETS by Jayci Lee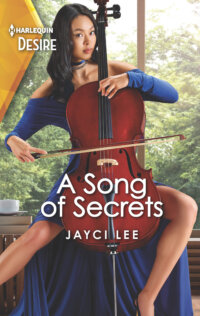 (Harlequin Desire, $5.25, 9781335735423, on-sale January 25, 2022):
Her secret tore them apart. Will his secret reunite them? World-renowned cellist Angie Han is desperate to save her trio's chamber music society. So when she discovers that her ex Joshua Shin is the anonymous composer setting the classical music world on fire, she asks for his help. The sexy musician agrees to an uneasy truce to protect his secret success. But when their passion reignites, Angie's own secrets may be exposed. Will Joshua ever trust her again? And will what's keeping them apart ever lead them to happily-ever-after?
EVER AFTER EXES by Susannah Erwin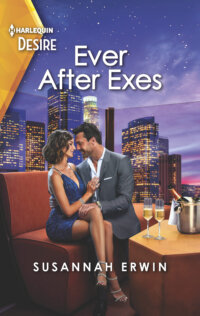 (Harlequin Desire, 9781335735492, on-sale February 22, 2022):
Matchmaker, matchmaker…reunite with your ex? With his revolutionary dating app, Will Taylor plays matchmaker extraordinaire—but he's still a cynical bachelor after Finley Smythe broke his heart. Now a starring turn in his own reality matchmaking show could change that, if his plans aren't upended by the storm that strands Will and his ex at a secluded California ranch.
Heir to a tarnished DC dynasty, Finley has enough problems without getting back in Will's bed—especially with the world watching his every matchmaking move! Will Finley be happier staying exes—or are they the perfect match after all?
THE HIGHLANDER'S STOLEN BRIDE by Madeline Martin
(Harlequin Historical, 9781335407733, on-sale March 29, 2022):
A dramatic enemies-to-lovers romance from New York Times bestselling author Madeline Martin! Kidnapping Elspeth MacMillan on her way to an arranged marriage is the only way for new laird Calum Campbell to avoid more bloodshed and bargain peace for his people. Calum expects her fury but doesn't expect the feisty lass to break through his defenses into his heart. With war waging between their families, will they ever be able to yield to love?
ONE NIGHT EXPECTATIONS by LaQuette
(Desire, 9781335735614, on-sale April 26, 2022):
For these Brooklyn power players, one night holds surprises to last a lifetime. When her grandfather meddles in the billion-dollar development deal she's closing for the family company, Amara Devereaux-Rodriguez feels betrayed…and rebellious. A chance encounter with Lennox Carlisle is just the kind of trouble she's looking for. But their night together soon becomes a threat to Amara's aspirations because the mayoral contender has the power to quash the Devereaux deal. And now Amara's pregnant with his child. Can she quench the fire for Lennox that could send their lifelong ambitions up in flames?
About Harlequin publishing
Harlequin is a global publisher of commercial fiction and a worldwide leader in romance fiction, with titles issued worldwide in as many as 32 languages and sold in up to 93 international markets. The company publishes more than 110 titles monthly and more than 1,300 authors from around the world. Harlequin is a division of HarperCollins Publishers, the second largest consumer book publisher in the world with operations in 18 countries. For more information, please visit Harlequin.com and Facebook.com/HarlequinBooks. Follow Harlequin on Twitter: @HarlequinBooks.

Giveaway:
A $25.00 USD Amazon gift card
To enter Giveaway: Please complete the Rafflecopter form and
Leave a comment with your thoughts on the books spotlighted here, tell us which one(s) grabbed your attention & why?
Be sure to stop by everyday from Dec 16, 2021 to Jan 02, 2022 for a chance to win: Box-O-books, Gift Cards, Audiobooks, Signed book bundles, Kindle, Author Swag & more!