Welcome to Harlequin Junkie's
4th
Annual

Reader Appreciation
#BOOKMAS
EXTRAVAGANZA!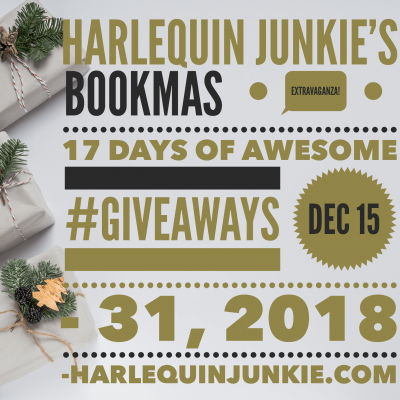 HJ's Bookmas Extravaganza is our annual celebration of YOU, our loyal and engaged readers of Harlequin Junkie blog and the romance community.

We would like to say Thank You for all you do; for all the tweets, shares, comments and for the fabulous job you do of spreading the word on all things bookish!! We <3 You!

On the 16th Day of #Bookmas…
Up for grabs today:
Gift cards & signed books from Tracey Garvis Graves, Amy Jarecki, Kathy Lyons, Shannon K. Butcher, Janna MacGregor, J. Kenner, Terri Osburn &  Stella Riley
#1 GIVEAWAY: 

Amy Jarecki – Amy Jarecki – $20 VISA gift card and a signed copy of The Highland Chieftain.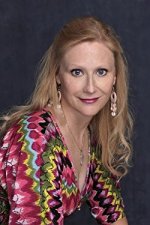 Award winning and Amazon All-Star author, Amy Jarecki likes to grab life, latch on, and reach for the stars. She's married to a mountain-biking pharmacist and has put four kids through college. She studies karate, ballet, yoga, and often you'll find her hiking Utah's Santa Clara Hills. For more on Amy and her books, please visit amyjarecki.com.
#2 GIVEAWAY:

Tracey Garvis Graves – A signed ARC of The Girl He Used to Know as well as a super cute tote bag that matches the book's cover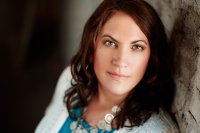 Tracey Garvis Graves is a New York Times, Wall Street Journal, and USA Today bestselling author. Her debut novel, On the Island, spent 9 weeks on the New York Times bestseller list, has been translated into twenty-nine languages, and is in development with MGM and Temple Hill Productions for a feature film. She is also the author of Uncharted, Covet, Every Time I Think of You, Cherish, and Heart-Shaped Hack. She is hard at work on her eighth book.
Website | Facebook | Twitter |

#3 GIVEAWAY: 
Kathy Lyons – A Kathy Lyons tote bag + autographed copies of her Grizzlies Gone Wild series books (The Bear Who Loved Me, License to Shift, For the Bears Eyes Only, Alpha Unleashed, Bound to the Bear)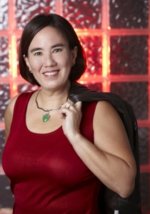 KATHY LYONS is the wild, adventurous half of USA TODAY bestselling author Jade Lee. A lover of all things fantastical, Kathy spent much of her childhood in Narnia, Middle Earth, Amber, and Earthsea, just to name a few. There is nothing she adores more than turning an ordinary day into something magical, which is what happens all the time in her books. Winner of several industry awards including the Prism-Best of the Best, Romantic Times Reviewer's Choice, and Fresh Fiction's Steamiest Read, Kathy has published over 50 romance novels, and she's just getting started. Check out her latest news at KathyLyons.com.
Website | Facebook | Twitter |

#4 GIVEAWAY:

J. Kenner – $20 Amazon Gift card.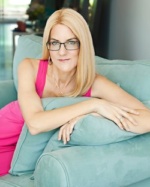 J. Kenner (aka Julie Kenner) is the New York Times, USA Today, Publishers Weekly, Wall Street Journal and #1 International bestselling author of over seventy novels, novellas and short stories in a variety of genres.
Though known primarily for her award-winning and internationally bestselling romances (including the Stark and Most Wanted series) that have reached as high as #2 on the New York Times bestseller list and #1 internationally, JK has been writing full time for over a decade in a variety of genres including paranormal and contemporary romance, "chicklit" suspense, urban fantasy, and paranormal mommy lit.
Website | Facebook | Twitter | | Instagram |
#5 GIVEAWAY: 

Shannon K. Butcher aka Anna Argent – Signed print copies of Blood Bond, Shards of Blood and Shadow, The Longest Fall and Taken by Storm
Since launching her career in 2007, award-winning author Shannon K. Butcher has penned more than eighteen titles, including the paranormal romance series, the Sentinel Wars; the action-romance series, the Edge; and a handful of romantic suspense novels and works of short fiction. Being a former engineer and current nerd, she frequently uses charts, graphs and tables to aid her in the mechanics of story design and to keep track of all those pesky characters and magical powers. An avid beader and glass artist, she spends her free time playing with colored glass and beads. | Website |

#6 GIVEAWAY: 

Janna MacGregor – A set of autographed copies of her Cavensham Heiresses series + a box of some fun Janna swag.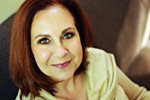 Janna MacGregor was born and raised in the bootheel of Missouri. She credits her darling mom for introducing her to the happily-ever-after world of romance novels. Janna writes stories where compelling and powerful heroines meet and fall in love with their equally matched heroes. She is the mother of triplets and lives in Kansas City with her very own dashing rogue, and two smug, but not surprisingly, perfect pugs. She loves to hear from readers. She is the author of the Cavensham Heiresses series, which includes The Bad Luck Bride, The Bride Who Got Lucky, and The Luck of the Bride.
Website | Facebook | Twitter | Instagram |

#7 GIVEAWAY: 

Terri Osburn – Autographed copies of her Shooting Stars books—RISING STAR and FALLING STAR.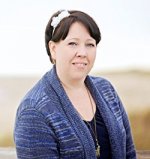 Terri Osburn writes contemporary romance with heart, hope, and lots of humor. After landing on the bestseller lists with her Anchor Island Series, she moved on to the Ardent Springs series, which earned her a Book Buyers Best award in 2016. Her new Shooting Stars series is set against the glittering and gritty world of the Nashville country music scene. Terri's work has been translated into five languages, and has sold more than a million copies worldwide. She resides in middle Tennessee with her college-student daughter, four frisky felines, and two high-maintenance terrier mixes.
Website | Facebook | Twitter | Instagram | GoodReads |

#8 GIVEAWAY:

Stella Riley – (2) Winner's choice of 1 SR backlist e-Book and 1 audio-book. (US)
Readers' Favorite award-winning author and B.R.A.G. Medallion honoree Stella Riley trained as a teacher in London and now lives in Kent. She enjoys theatre, dancing, reading and travel. She is fascinated by the English Civil Wars and has written six books set in that period. She loves the extravagant fashions of the mid-Georgian period, likes men with long hair and her current passion is for Baroque harpsichord music. Website | Facebook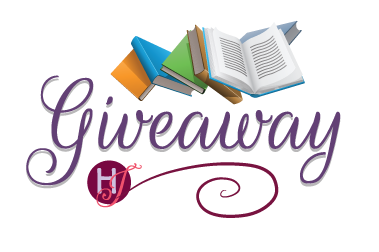 To enter Giveaway: Please complete the Rafflecopter form and Leave a comment to this Q: 

Have you read any of the authors noted above? What are some of your favorite books…
From Naughty to Nice and Everything in between….
Be sure to stop by everyday from Dec 15 to Dec 31 2018 for a chance to win: Box-O-books, Gift Cards, Kindle, Audio books, Signed book bundles, Author Swag & more!