His Pregnant Christmas Princess by Leah Ashton: Like a fairy tale come true! Except Ana didn't see this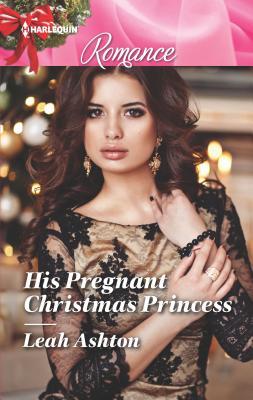 drastic change in her life quite that way. Finding out on Christmas Eve that your father who happened to be a prince finally acknowledged you as his daughter after his death was a surprise. Maybe a good surprise….maybe not.
Now a year later Princess Ana of Vala Ada still isn't quite sure how she feels about the whole thing. It's been a crazy year. She became engaged, realized she didn't love her fiance and ran away from him on their wedding day.
What a scandal! To escape from the media she was whisked away to the home of her cousin Marko's friend Rhys North. What she found there in that house in the mountains near Castelrotto, Italy was a handsome man, a broken man lost in grief over the passing of his wife even now five years later. Yet Ana and Rhys are attracted to each other. This attraction leads to a night in bed and an unexpected pregnancy. Finding out how Ana and Rhys find their true selves as they find their way together is a reading journey I enjoyed traveling with them.
His Pregnant Princess by Leah Ashton is the second book in the author's Vela Ada series. This story was filled with poignant scenes between Ana and Rhys rich with serious conversations at times and sensual lovemaking at other times. There were also fun times as both Ana and Rhys realized that their pasts were holding them back from living life as they should. This is a strongly passionate story with a happy ending. I love how the storyline ran so smoothly and the conflict led to a happy resolution.
Book Info:

Publication: December 4th 2018 | Harlequin Romance | Vela Ada series
From runaway bride… To pregnant princess! When Princess Ana runs out on her wedding, she needs a place to hide–fast! Family friend and sexy security tycoon Rhys North's Italian hideaway proves the perfect place to escape scandal. Until she has one unforgettable night in the arms of the brooding ex-soldier… When Ana's duty calls, they must go their separate ways, but as Christmas approaches, Ana realizes she's carrying an unexpected gift…Rhys's baby!