Welcome to Harlequin Junkie's
6th
Annual

Reader Appreciation
#BOOKMAS
EXTRAVAGANZA!
From Naughty to Nice and Everything in between….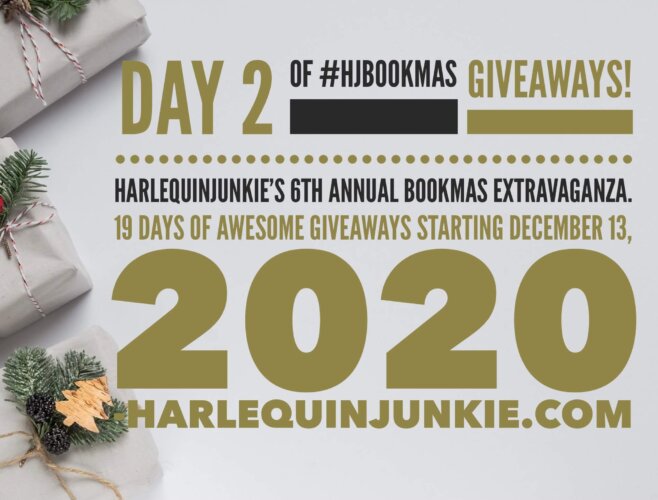 HJ's Bookmas Extravaganza is our annual celebration of YOU, our loyal and engaged readers of Harlequin Junkie blog and the romance community.
Thank You for all you do; for all the tweets, re-post, shares, comments. We <3 You!
On the 2nd Day of #Bookmas…
Gallery Books gave to me…. 

2 Gallery Book Prize Packs! 
In the spotlight today…
Gallery Books, established in 2010, publishes a wide range of books—prescient pop culture, heartfelt novels, page-turner thrillers, memorable memoirs, genre-defining franchises, smart self-help, and fearless cultural commentary—that engage, enlighten, and entertain. Website | Twitter | Instagram

A spotlight on one of Gallery Book's Jan 2021 release:
Shipped by Angie Hockman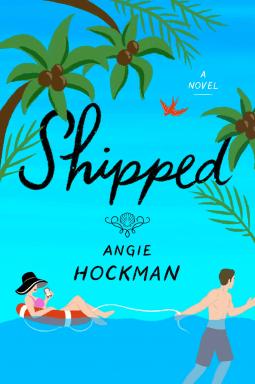 The Unhoneymooners meets The Hating Game in this witty, clever, and swoonworthy novel following a workaholic marketing manager who is forced to go on a cruise with her arch-nemesis when they're up for the same promotion.
Between taking night classes for her MBA and her demanding day job at a cruise line, marketing manager Henley Evans barely has time for herself, let alone family, friends, or dating. But when she's shortlisted for the promotion of her dreams, all her sacrifices finally seem worth it.
The only problem? Graeme Crawford-Collins, the remote social media manager and the bane of her existence, is also up for the position. Although they've never met in person, their epic email battles are the stuff of office legend.
Their boss tasks each of them with drafting a proposal on how to boost bookings in the Galápagos—best proposal wins the promotion. There's just one catch: they have to go on a company cruise to the Galápagos Islands…together. But when the two meet on the ship, Henley is shocked to discover that the real Graeme is nothing like she imagined. As they explore the Islands together, she soon finds the line between loathing and liking thinner than a postcard.
With her career dreams in her sights and a growing attraction to the competition, Henley begins questioning her life choices. Because what's the point of working all the time if you never actually live?



Giveaway:

2 Winners! Gallery Book Prize Pack :
Winner will receive a Paperback copy of each of the titles noted below:
STILL HERE by Amy Stuart
THE WINEMAKER'S WIFE by Kristin Harmel
FEELS LIKE FALLING by Kristy Woodson Harvey
OLDER by Pamela Redmond
PERFECTLY FAMOUS by Emily Liebert
*Ships to US mailing address.
To enter Giveaway: Please complete the Rafflecopter form and

Leave a comment with a book recommendation…
BONUS GIVEAWAY: 

Manuscript Critique

 (Maximum 50k words; worth $500 USD)
Is your dream to write a romance of your own? Do you want to take your writing to the next level in 2021?
Award-winning Harlequin author and writing coach Jennifer Hayward, whose books have been published in 31 countries and 25 languages, is offering a manuscript critique so you can put your best foot forward in your next submission. (Maximum 50k words; worth $500 USD.
jenniferhaywardcoaching.com
To Enter: 
Leave a comment below (Reference Manuscript Critique)  
Entrants must have a partial or full manuscript ready to submit by 01/31/2021.
Enter Daily to increase your chance of winning.
One winner will be chosen by author Jennifer Hayward from entries submitted 
between Dec 13 to Dec 31 2020.


Be sure to stop by everyday from Dec 13 to Dec 31 2020 for a chance to win: Box-O-books, Gift Cards, Audio books, Signed book bundles, A Manuscript Critique, Author Swag & more!