Welcome to Harlequin Junkie's
6th
Annual

Reader Appreciation
#BOOKMAS
EXTRAVAGANZA!
From Naughty to Nice and Everything in between….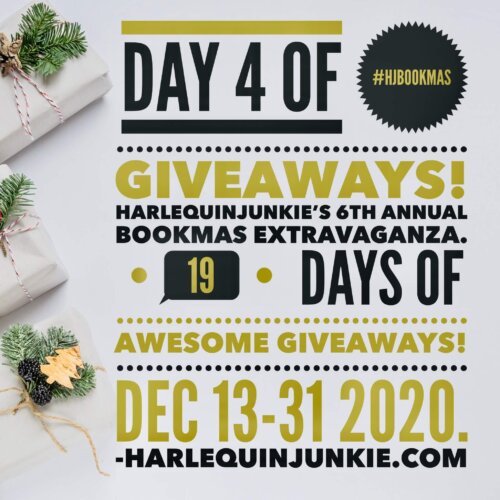 HJ's Bookmas Extravaganza is our annual celebration of YOU, our loyal and engaged readers of Harlequin Junkie blog and the romance community.
Thank You for all you do; for all the tweets, re-post, shares, comments. We <3 You!
On the 4th Day of #Bookmas…
Tule Publishing gave to me…. 

A chance to win a Box-O-Books!
In the spotlight today…
Tule's one goal is to publish fantastic stories by the best writers. We want to delight our readers and satisfy our authors' desire for creativity, freedom, and commercial success. Many of our authors are from the traditional NY world of publishing, with an existing reader fan base.
Our books are the heart of our site, our business, and our passion. We have imprints to suit every mood and taste — and there are more, coming soon!
The authors we publish all have unique styles and terrific voices. You'll become a big fan, if you aren't already! Website | Twitter | Instagram

A sneak peak at Tule Publishing's Most Anticipated Releases of 2021:
Remember Me at Willoughby Close by Kate Hewitt – 1/19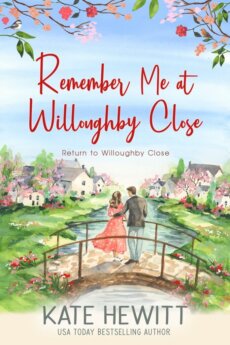 Return to the magic of Willoughby Close once more in the fourth installment in the series. Follow along with Laura and James as they find their much-deserved HEA. We recommend keeping a box of tissues nearby—for both happy and sad tears!



Texas Forged by Eve Gaddy – 3/4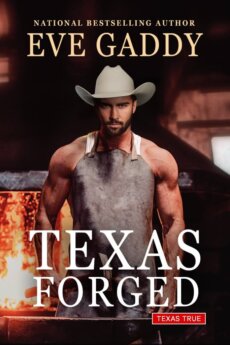 Things are heating up quickly in the first of Gaddy's new Texas True series, when a sexy metal artist falls for his high school crush. Their casual friendship quickly combusts into an intensely hot affair with an unexpected surprise…a pregnancy. Chantel's been hurt before…can Gabe convince her he's the one?

She Gets What She Wants by Denise N. Wheatley – 3/9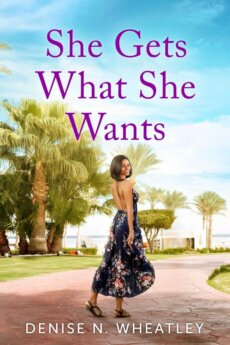 Have you ever dreamed of getting on a plane to start your new life? Well Devon Jacobs has, and that's exactly what she does in Wheatley's new Fearless Fairytale series. Join Devon as she overcomes her insecurities, gains confidence, and conquers Hollywood. Who ever said nice girls can't win?

Montana Cowboy Daddy by Jane Porter – 4/1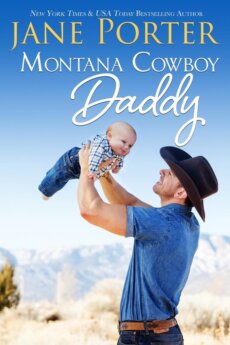 Jane Porter is back with the third book in her Wyatt Brothers of Montana series, and this time there's a baby! When a woman he's never seen before shows up with a baby she claims is his, professional rodeo cowboy Billy Wyatt's world is turned inside out. Billy never thought he wanted to be a father, but looking into the eyes of the baby who is supposedly his—and whose blue eyes mirror his own—he's hooked. But he's hooked on the woman who's holding the baby too…
An Acquired Taste by Kelly Cain – 6/8
May the best chef win in the first of Cain's Everheart Brothers of Texas series! Rowan Townsend's farm-to-table collard greens have long been bringing everyone to the yard, but limits on the restaurant's size have led to long waits. Looking to expand the restaurant, she enters a televised chef competition. The problem? Her infuriatingly-talented nemesis from culinary school also enters. Their rivalry soon sparks fireworks in the kitchen and, as the competition heats up, so does Rowan's attraction to Knox.

Giveaway:

Tule Publishing Box-O-books!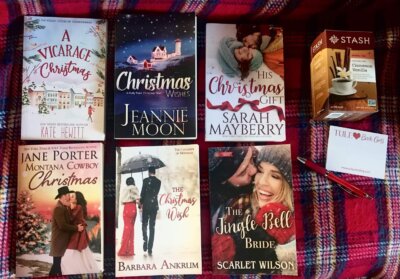 Winner will receive 1 print copy of each of the titles noted below along with some tea & Swag:
Montana Cowboy Christmas by Jane Porter
The Christmas Wish (now titled Holiday Hearts) by Barbara Ankrum — Hallmark movie
The Jingle Bell Bride by Scarlet Wilson — Hallmark movie
A Vicarage Christmas by Kate Hewitt
Christmas Wishes by Jeannie Moon
His Christmas Gift by Sarah Mayberry
*Ships to US mailing address.
To enter Giveaway: Please complete the Rafflecopter form and  

Leave a comment with your thoughts on the books spotlighted here, tell us which one(s) grabbed your attention & why?
BONUS GIVEAWAY: 

Manuscript Critique

 (Maximum 50k words; worth $500 USD)
Is your dream to write a romance of your own? Do you want to take your writing to the next level in 2021?
Award-winning Harlequin author and writing coach Jennifer Hayward, whose books have been published in 31 countries and 25 languages, is offering a manuscript critique so you can put your best foot forward in your next submission. (Maximum 50k words; worth $500 USD.
jenniferhaywardcoaching.com
To Enter: 
Leave a comment below (Reference Manuscript Critique)  
Entrants must have a partial or full manuscript ready to submit by 01/31/2021.
Enter Daily to increase your chance of winning.
One winner will be chosen by author Jennifer Hayward from entries submitted 
between Dec 13 to Dec 31 2020.


Be sure to stop by everyday from Dec 13 to Dec 31 2020 for a chance to win: Box-O-books, Gift Cards, Audio books, Signed book bundles, A Manuscript Critique, Author Swag & more!