Welcome to Harlequin Junkie's
5th
Annual

Reader Appreciation
#BOOKMAS
EXTRAVAGANZA!
HJ's Bookmas Extravaganza is our annual celebration of YOU, our loyal and engaged readers of Harlequin Junkie blog and the romance community.
Thank You for all you do; for all the tweets, re-post, shares, comments. We <3 You!
From Naughty to Nice and Everything in between….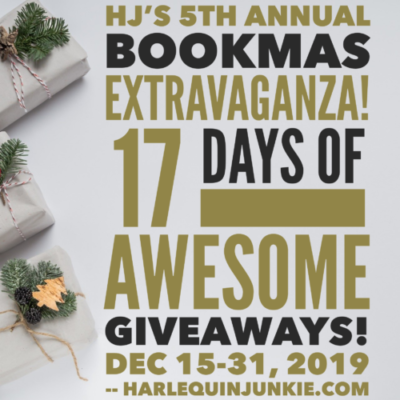 On the 5th Day of #Bookmas…
Sourcebook gave to me…. 

A chance to win a Box-o-Books & Box-o-Audio Books!
In the spotlight today…
A preview of upcoming 2020 titles: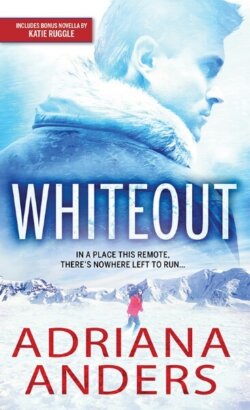 Whiteout by Adriana Anders (1/28)—First in a gripping new romantic thriller series from award-winning author Adriana Anders. With a storm coming and a madman on the loose, every next step could be their last… Survival romance set in Antarctica!
Angel Smith is finally ready to leave Antarctica for a second chance at life. But on what was meant to be her last day, the remote research station she's been calling home is attacked. Hunted and scared, she and irritatingly gorgeous glaciologist Ford Cooper barely make it out with their lives…only to realize that in a place this remote, there's nowhere left to run.
Isolated with no power, no way to contact the outside world, and a madman on their heels, Angel and Ford must fight to survive in the most inhospitable—and beautiful—place on earth. But what starts as a partnership born of necessity quickly turns into an urgent connection that burns bright and hot. They both know there's little chance of making it out alive, and yet they are determined to weather the coming storm—no matter the cost.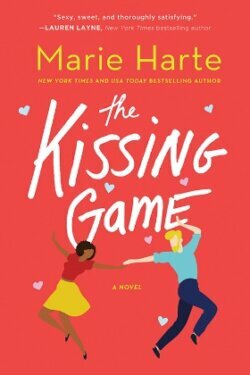 The Kissing Game by Marie Harte (2/4)—She's one kiss away from finding Mr. Right in this fun, sizzling standalone.
"I bet you a kiss you can't resist me."
Game on.
Rena Jackson is ready. She's worked her tail off to open up her own hair salon, and she's almost ready to quit her job at the dive bar. Rena's also a diehard romantic, and she's had her eye on bar regular Axel Heller for a while. He's got that tall-brooding-and-handsome thing going big-time. Problem is, he's got that buttoned-up Germanic ice man thing going as well. With Valentine's Day just around the corner, Rena's about ready to give up on Axel and find her own Mr. Right.
At six foot six, Axel knows he intimidates most people. He's been crushing on the gorgeous waitress for months. But the muscled mechanic is no romantic, and his heart is buried so deep, he has no idea how to show Rena what he feels. He knows he's way out of his depth and she's slipping away. So, he makes one crazy, desperate play…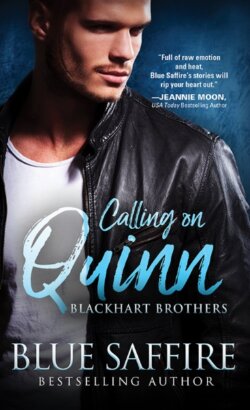 Calling on Quinn by Blue Saffire (2/25)—First in a hot new own voices inter-racial contemporary romance series from bestselling author Blue Saffire.
Alicia Rhodes has had a tough year. Now she is ready to move on from her troubled past and find happiness in the present. But when handsome Quinn Blackhart walks into her driving school—and her heart—her troubles might just be starting.
Quinn Blackhart comes from a sprawling Irish family. As the oldest of three brothers, he is a control freak who loves checklists, and the gorgeous driving instructor just earned a place at the top of his to-do list. But when the ghosts from his past come back to threaten Alicia, he will stop at nothing to keep the woman he loves safe.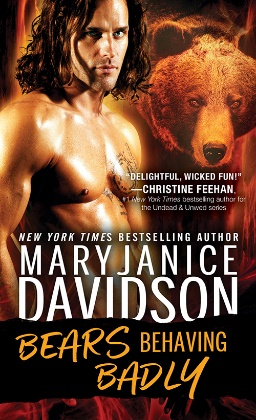 Bears Behaving Badly by MaryJanice Davidson (3/31)—These social worker bear shifters give the term "mama bear" a whole new meaning! Bestselling author MaryJanice Davidson is back with this brand-new paranormal romance series featuring a foster care system for at-risk shifter babies and teens.
Werebear shifter Annette Garsea is a caseworker for the Interspecies Placement Agency. When a selectively mute and freakishly strong teen werewolf is put in her custody, Annette has to uncover the young girl's secrets if she's to have any hopes of helping her. And not even the growling of a scruffy private investigator can distract her from her mission…
Bear shifter David Auberon appreciates Annette's work with at-risk teen shifters, but he's not sure if her latest charge is so much a vulnerable teen as a predator who should be locked up. All that changes when he, Annette, and her motley band of juveniles find themselves dodging multiple murder attempts and uncovering a trafficking cartel that doesn't just threaten the kids, but risks discovery of the shifters by the wider world of homo sapiens.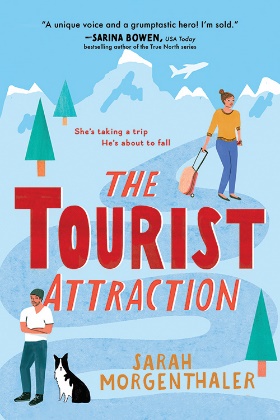 The Tourist Attraction by Sarah Morgenthaler (5/5)— First in a laugh-out-loud romantic comedy series from a debut author. Welcome to Moose Springs, Alaska!
He had a strict "no tourists" policy…
Until she broke all of his rules.
When Graham Barnett named his diner The Tourist Trap, he meant it as a joke. Now he's stuck slinging reindeer dogs to an endless parade of resort visitors who couldn't interest him less. Not even the sweet, enthusiastic tourist in the corner who blushes every time he looks her way…
Two weeks in Alaska isn't just the top item on Zoey Caldwell's bucket list. It's the whole bucket. One look at the mountain town of Moose Springs and she's smitten. But when an act of kindness brings Zoey into Graham's world, she may just find there's more to the grumpy local than meets the eye…and more to love in Moose Springs than just the Alaskan wilderness.


Sourcebooks, Inc. is an independent book publisher outside of Chicago that publishes fiction, romance, children's books, college guides, history, business books, and more. Website | Twitter


US – Giveaway:

Box of Audiobooks & Swag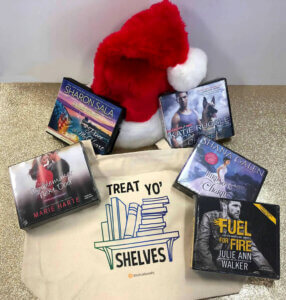 Audiobooks include: A Piece of My Heart by Sharon Sala, The Troublemaker Next Door by Marie Harte, On the Chase by Katie Ruggle, Third Son's a Charm by Shana Galen, and Fuel for Fire by Julie Ann Walker
US – Giveaway:

Box-o-Books Giveaway & Swag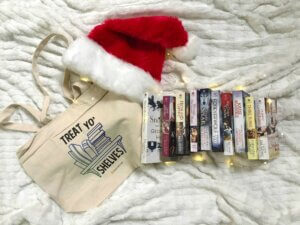 Books include: Snowdrift by Georgette Heyer, How to Cross a Marquess by Jane Ashford, Highland Captive by Ashlyn McLayne, Wicked Highland Ways by Mary Wine, Home for the Holidays by Terry Spear, Forever Wolf by Maria Vale, Big Chance Cowboy by Teri Anne Stanley, Rocky Mountain Cowboy Christmas by Katie Ruggle, New Leash on Love by Debbie Burns, and Puppy Christmas by Lucy Gilmore.
To enter Giveaway: Please complete the Rafflecopter form and  

Leave a comment with your thoughts on the books spotlighted here, tell us which one(s) grabbed your attention & why?


a Rafflecopter giveaway



Be sure to stop by everyday from Dec 15 to Dec 31 2019 for a chance to win: Box-O-books, Gift Cards, Audio books, Signed book bundles, Author Swag & more!