His Majesty's Mistake by Jane Porter
Super Alpha Sexy Compassionate Sheikh + Sassy Pregnant Emotionally Strung Princess = WINNER!!
You will instantly fall in love with Princess Emmeline d'Arcy and Sheikh Makin Al-Koury and will be emotionally vested from the get go. I love how protective Makin is of Emmeline even though he is drawn to her against his will.
Jane has a style that is uniquely her own. What really takes this book from good to truly amazing is the storytelling; not only is it vivid and descriptive but it is mainly told from Makin's POV; you immediately get an insight into Makin's emotions and his conflicting feelings towards Emmeline.
His Majesty's mistake is truly an amazing story; funny at times yet intensely emotional at others; a story about second chances and looking beyond the surface.
His Majesty's Mistake definitely stands out as one of the best 'Sheikh' books I have read recently. Highly recommended and HJ Top Pick!
Rating: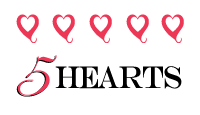 Publisher: Harlequin Presents (July 1, 2012)
She's everything this desert king shouldn't want…  
 Spurned and publicly humiliated by the father of her child, Princess Emmeline d'Arcy has no ring, no wedding date and no legitimacy for her unborn baby. And the last straw? Having to trade in her gilded lifestyle and pretend to be her twin sister, otherwise known as Sheikh Makin Al-Koury's personal assistant. Accustomed to being waited on hand and foot, Emmeline finds herself having to jump to the click of her boss's skillful fingers-day and night! But once the sheikh uncovers her shameful past, will his touch be nothing but a scorching memory.