i on Romance:
Crossover Genres

There are a lot of different crossover genres when it comes to romance. There are people that read many different kinds, and there are people with their particular niches.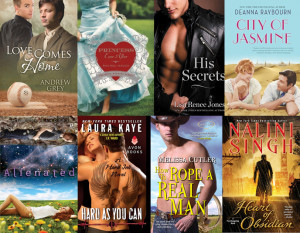 I tend to stick with Mainstream Contemporary, Adult Contemporary, and Suspense, while veering off that path when I find something written by an author I enjoy, or something that sparks my interest. I love a good Rancher story, and Fairy tales with a twist are a weakness too.
Here's a short list of some sub-genres, but if you have another niche where you tend to pick things out, I'd love to hear about it!
Mainstream Contemporary
Adult Contemporary
Suspense
Erotica
Fantasy
SciFi
Historical
Christian
GLBT
Paranormal
Thriller
Time Travel
Western