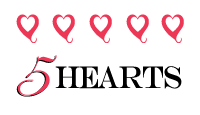 Published August 7th 2012 by Harlequin
Book Info:
What if everything he thinks about her is wrong?
Hugh Lawson and Zoe Waters have a tangled history. But she left ten years ago and he's put her behind him. Except she's here again-just when Hugh's ready to make an offer for her family's legendary vineyard. And her version of those long ago events is enough to make him question everything he thought he knew.
Hugh can't let the past destroy his plans for the future. Which means he has to unravel the truth. But as he does, he begins to realize that he may have been as responsible for what happened as Zoe. And that going back could be the only way to move forward.
Review:
Before reading this one I was told that I was in for a true romance filled with lots of emotion and that I would surly find myself crying. And that I very soon discovered was very true.
During and after reading In his eyes by the very,very talented Emmie Dark I was completely overwhelmed with emotions and totally blown away. The emotional depth that the author created with her characters and scenes had me at a loss for words.
And just as addictive as wine can be so is this book I could not put it down and just kept going. A very powerful and emotional read about secrets and love. Zoe not only had to do some serious deep soul searching but also admit that Hugh is the one she wishes to have by her side through life's troubles.
The author made me feel so emotionally involved with each character that I truly felt that I was on the same emotional heartfelt ride as Zoe and Hugh.
This is and forever will be one of those that will stay with me for a very long time. It was so well written that there are very few words I can say to really express how wonderful this book was, except BRAVO Emmie keep them coming!!
"She drove him nuts, all that defensiveness and prickle".