ionR: Novel Engagement App


I'm thrilled to announce that Romance Writers of America® (RWA), your favorite nonprofit trade association for romance writers with over 10,000 members worldwide, just released the first app dedicated solely to romance novels, romance readers and romance authors— it's called Novel Engagement™!

At release, there are already over 1,000 authors and over 5,000 books in the app, and RWA projects over 2,000 authors and over 10,000 books by year's end!
Whether you want to discover your next favorite HEA or check in with an author you've been reading for years, all you need is the app on your mobile device.
Below are some of the amazing features in Novel Engagement™: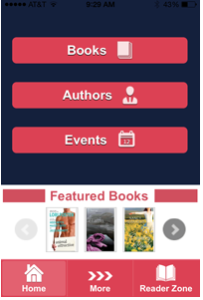 – Search for specific titles, authors, events and publication dates,OR use tags, subgenres and tropes to discover new titles
– Start your own romance library with your TBR, read, and favorites lists in the "Reader Zone"
– Answer trivia questions and enter contests
– Sign up for alerts and follow authors to keep up-to-date on new releases, contests, events and more!
– Dedicated author pages showcase buy links, current and backlisted books, upcoming events, bios, photos, – awards and social media links
– Speedy and easily navigable
Available in iOS and Android and coming soon to Kindle and Nook
Best of all…the app is free!
Already an amazing collection of bestselling authors and fan favorites are listed in the app, including Sylvia Day, Susan Mallery, Laurelin Paige and Susan Wiggs.
Romance bloggers and readers have been using blogs and social media expertly for years. This new app is going to enable them to trailblaze the next step with mobile— creating a true mobile meeting place for romance authors and readers.
To promote Novel Engagement™ we are offering HJ readers a special giveaway.
GIVEAWAY:

One lucky HJ reader will Win 3 books of the their choice that they found on the Novel Engagement™ app. 

The books can be Ebook or print, depending on availability. E-books for international readers.
To enter Giveaway:

Please leave a comment and let us know what you think of this App. Are you as excited as we are?
Please note: This contest will close on Friday Aug 22, 2014 at 8:59 PM (PT) and the winner(s) will be notified via email and on this Post. Winner(s) will have 48 hours to respond to the e-mail before a new winner is selected. All entrants must adhere to HJ's official giveaway policy.
 WINNER: @belindaegreen
Please email me your choice of books 3 books found on the Novel Engagement™ app.