Harlequin's Creator Fund Deadline for Submissions Two Weeks Away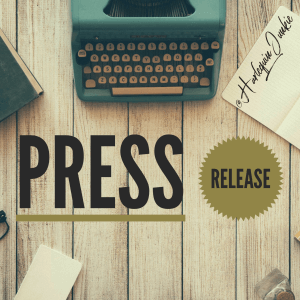 More than 130 entries have been submitted; deadline is March 23
New York, Toronto, March 8, 2019—The submission deadline for Harlequin's Creator Fund closes on March 23. Since the Creator Fund launch on January 23, more than 130 entries have been submitted across film/television and fiction. The panel of judges for tv/film includes Entertainment One's Isabel Gomez-Moriana, Director, Scripted Development, Television, Canada and Chris Bell, Vice President, Scripted Development, Television, Canada as well as Ted Ellis, President of Creative. The fiction judges include Loriana Sacilotto, Executive Vice-President Global Publishing and Strategy, and Brent Lewis, Executive Vice-President North American Marketing & Digital, both with Harlequin.
The Creator Fund continues Harlequin's 70-year tradition of promoting female storytellers by offering funding to women creating feel-good content and is designed to attract and support up-and-coming and established female writers (in the US and Canada) of fiction, TV or movie scripts, who tell feel-good stories with a unique point of view, and draws from a pool of USD$30,000.
The Creator Fund will focus on submissions in a wide range of genres including, but not limited to, comedy, drama, suspense, adventure and historical. The stories must be character-driven and leave audiences feeling uplifted. The writers of the chosen submissions will receive funding and guidance for an opportunity to complete and package their story ideas for advancement.
For more details on submission format, guidelines, and terms and conditions for the Creator Fund, please visit FeelGood.Harlequin.com/CreatorFund. Entries are accepted from January 23 to March 23, 2019.
The Harlequin Feel Good Project launched last fall and is a four-part initiative including Feel Good Sciences, the Harlequin Creator Fund, the Feel Good Challenge and Feel Good Events, designed to explore the power of positive experiences that fans expect from their stories. For additional information about the Harlequin Feel Good Project, please visit FeelGood.Harlequin.com.
About Harlequin
Harlequin (Harlequin.com) is a leading publisher of commercial fiction and narrative nonfiction. The company publishes more than 110 titles a month, in both print and digital formats, in as many as 150+ international markets and 30+ languages. Encompassing highly recognizable imprints that span a broad number of genres, the publisher is home to many award-winning New York Times and USA TODAY bestselling authors. Harlequin is a division of HarperCollins Publishers, the second-largest consumer book publisher in the world, with operations in 18 countries. For more information, please visit Harlequin.com and Facebook.com/HarlequinBooks. Follow Harlequin on Twitter: @HarlequinBooks.
SOURCE: Harlequin Media Contact
Website: http://www.harlequin.com