Today it is my pleasure to Welcome author
Maria Vale
to HJ!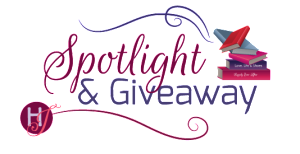 Hi Maria  and welcome to HJ! We're so excited to chat with you about your new release, Forever Wolf!
Please summarize the book for the readers here: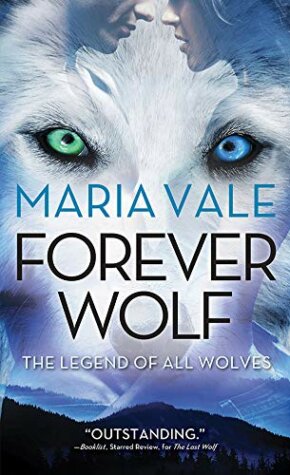 Varya Timursdottir, is the last surviving member of her Arctic pack and the experience has made her hard, a stickler for the law. During a run, she comes across a dying man, or rather a dying wolf, an Arctic wolf like her. She knows the pack is in no mood for strangers, but he reminds her of her long-gone home and she can't let him die. By force of will, she drags him back from the edge but then he opens his eyes. With one blue eye, one green eye, he looks like the Bone Wolf, whose howl is supposed to announce the end of days and she knows there will never be a place for him among men or wolves.
She decides to hide Eyulf from the Pack for one more moon, to give him time to heal. Or at least that's what she tells herself. She starts to find out more about him and in the process discovers more about herself as well.
When old enemies and new divisions threaten the Great North, it is up to the outsiders to come together to fight for the pack's future and each other.

Please share the opening lines of this book:
The wolves of the GreatNorth have been spoiled by peace.
They don't think they are. They imagine they are besieged by enemies. But the raw numbers tell a differ¬ent story. In the winter when the Shifters came, the Pack lost four. Four out of four hundred.
Please share a few Fun facts about this book…
Like a lot of writers, I like the names of my main characters to mean something: In this case Eyulf means "lucky wolf" even though he seems anything but, while Varya is a Russian variant of Barbara, meaning "stranger" because she sees herself as an outsider.
In each book, I have taken the bones of Norse myths and re-told them from a wolf's perspective. In Forever Wolf, Varya recounts the story of how Garm (here, he is called Banwulf, or Bone Wolf) came to guard Hel.
In this book, I saw the parallel between the emotional arc and the season. It is the end of winter, beginning of mud season–the Pack has five seasons: fall, winter, mud, black fly and summer—and Eyulf casually observes that "the colder the land, the more passionate the thaw." That seemed right for Varya.
If your book was optioned for a movie, what scene would you use for the audition of the main characters and why?
There is a scene when both Eyulf and Varya are 'in skin' having been shaken by the sudden appearance of a helicopter. Both of them know what it's like to be wild outside the sanctuary of Homelands, so they take refuge in more human activities: Varya sits at river's edge, sharpening her blade; Eyulf draws, recording the places he has been during his years of wandering.
In an attempt to get Varya to open up, Eyulf describes the shock of the first time he changed become 'human'. Like all pups, he spent his early life wild, but whereas the Great North's pups see pack changing back and forth constantly, Eyulf hadn't: he'd been adopted as a family pet and had no idea what was happening to him.
"You can imagine," he says with a laugh. "The girls wake up, and all they see is this screaming, naked, white-haired boy. Of course, I didn't know how to walk, so I was careening around on my knuckles and toes, bumping into everything. They started screaming, too, which was really hard on the ears. I scuttled out into the parlor, dragging the throw from the back of the sofa, because I was cold."
"Then I heard the gun locker being opened upstairs and scurried toward the porch and the stairs, but instead of clearing them with one single jump, I fell. Lionel had thumped to his daughters' room and then back toward the front door, and meanwhile, my fingers and toes have gotten trapped in the stupid throw and I trip into the ditch. I'd only just managed to right myself when the screen door slammed shut.
"Then I hear the click-clack of his pump action, and wouldn't you know it? The first time in his life Lionel Hauptstadt managed to hit something, it's me."
He laughs. "Hysterical, right?"
I look at the stone in my hand. "It's not funny and you know it."
He looks over a gray pencil held sideways, then goes back to his drawing.
"I was shot by a human and survived. You were gored by a wolf and survived. The difference is I choose not to relive what happened every minute of every day. Torturing myself—"
"The difference is, you are not to blame for what happened to you. I am. What I did destroyed everything. If I 'choose' to remind myself, it's so that the same thing doesn't happen to them."
I press the knife to my thumbnail, testing its edge.
"Can I ask you something?"
The blade digs through to the nail bed.
"Why do you always say 'they'?"
"'They'?"
"When you talk about the pack, you always say 'they,' never 'we.' Like you don't really belong."
Blood beads in a neat line across my thumbnail.
"I am all that is left of…of Pack Vrangelya. If I forget, there is no one to remember that they ever existed."
After drying the blade on the ragged T-shirt, I slip it back into the sheath.
"And me?" he asks. "Will you remember me?"
Excerpt. © Reprinted by permission. All rights reserved.

What do you want people to take away from reading this book?
That there is a difference between love and sentiment. Sentiment, as Eyulf says, is something you do for yourself. Love is something you do for someone else. Varya has no time for sentiment, but her growing love for Eyulf, for the land and for the Pack is an awesome thing.
What are you currently working on? What other releases do you have planned?
Although this created as a trilogy, I am currently working on another book aimed at bridging this trilogy to further books set in the same universe.

Thanks for blogging at HJ!
Giveaway:

Print copy of Forever Wolf (The Legend of All Wolves #3) by Maria Vale
To enter Giveaway: Please complete the Rafflecopter form and Post a comment to this Q:

Eyulf thinks he's a dog until the night that he actually turns into a human. If you were to turn one day, what do you think you would become? Personally, I'm going with garden slug: slow-moving, thin-skinned, prefers beer.
Book Info:
Born with one blue eye and one green, Eyulf was abandoned as an infant and has never understood why, or what he is…Varya is fiercely loyal to the Great North Pack, which took her in when she was a teenager. While out on patrol, Varya finds Eyulf wounded and starving and saves his life, at great risk to her own.
Legend says his eyes portend the end of the world…or perhaps, the beginning…
With old and new enemies threatening the Great North, Varya knows as soon as she sees his eyes that she must keep Eyulf hidden away from the superstitious wolves who would doom them both. Until the day they must fight to the death for the Pack's survival, side by side and heart to heart…


Meet the Author: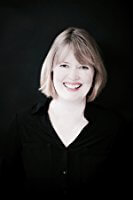 Maria Vale is a journalist who has worked for Publishers Weekly, Glamour magazine, Redbook, the Philadelphia Inquirer. She is a logophile and a bibliovore and a worrier about the world.Trained as a medievalist, she tries to shoehorn the language of Beowulf into things that don't really need it. She currently lives in New York with her husband, two sons and a long line of dead plants. No one will let her have a pet.