50 Ways to Win Back Your Lover by Kelly Siskind: Growing up Edgar had everything a boy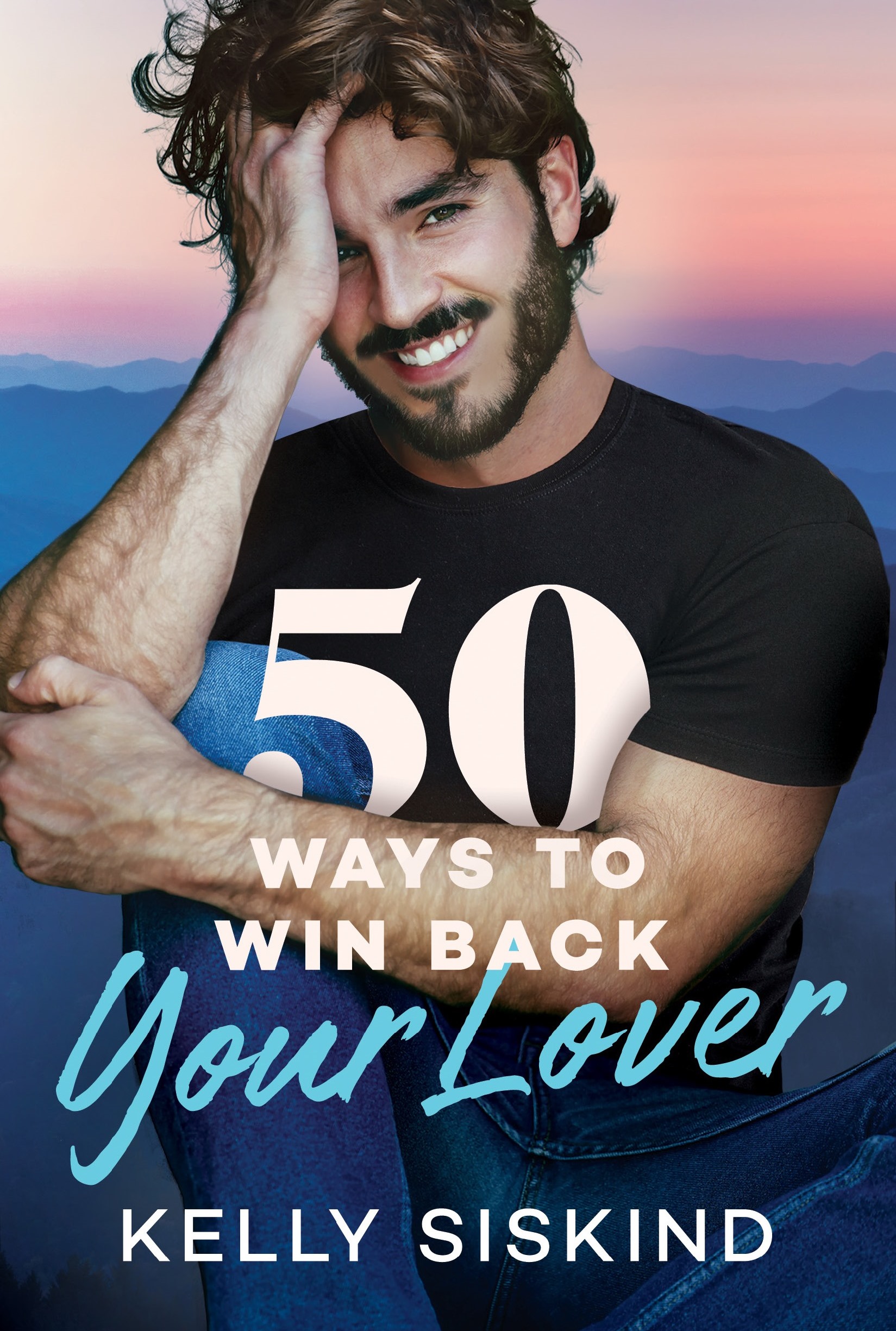 could dream of, he was living his best life with a doting girlfriend that he loved, a group of close friends and his passion for art, but all of this went up in a plum of smoke when his entire family is put into witness protection without any warning. Turns out that Edgar's father has been laundering money for a very dangerous cartel and now that he has turned on them non of the family is safe. Throughout all of this the one thing that truly broke Edgar's heart was the fact that his sudden disappearance hurt his beloved Delilah and his only consolation being that he will do whatever it take to win her back if he gets the chance to see her again.
Fast forward ten years and the Bower family are finally free from hiding, this is exactly what E has been waiting for all these years. Now all he has to do is return to Windfall and prove to Delilah that he is worth forgiving, but the one thing E did not factor into his grand plan was the fact being that just maybe Delilah isn't ready to open her heart again so easily… the question is will his list of 50 way to win back his love really do the trick?
I just loved this book, if ever there was a second chance romance that will capture you heart it would be this book. I absolutely loved the fact that this story was told from the perspective of the hero and that we got to see him try to remind his way back to his old life but also getting to see his inner monologues on see Delilah again. I really liked that at the core of this book it was a story of grovelling for your lost loves forgiveness.
Oh Edgar, he was just a total treat! I just loved his character with all of those seriously hilarious internal monologues! More than anything he was a total soft gooey sweetheart that was not afraid to embrace his feelings and really work to win back his girl, I just loved this change of pace from all the burly emotionally shut of heroes that are more normally found in romance novels. It was such a whirlwind of emotions following E as he tried to find his feet in his old life after being away for so long, this truly was an interesting take on the second chance romance trope and I have to say it really worked for me.
My heart really went out to Delilah, even though we don't really get to see the extent of the pain that she went through after Edgar disappeared until the end of the novel we do get a few hints of how hard she found find her feet again. I think it's pretty safe to say that she has been through a lot and her wanting to guard her heart now with Edgar's return was only natural.
I just loved getting to see E and Delilah together, these two just has such a magical connection. I loved that we got to see flash backs of them when they were younger this only made their current situation all the more of a gut punch. But I will say that our boy E really knows how to woo his way back into his ladies heart, talk about pulling out all the right moves! I really liked the fact that even though E's feelings for Delilah had no changed even after ten years apart, another thing that I really liked was the fact that he never once pushed her or rushed her from making a choice.
50 Ways To Win Back Your Lover is a total must read this emotional beautiful second chance, small town romance will have you laugh/crying from start to end.
Book Info:

Publication: September 6th 2022 | Montlake | Bower Boys #1
Growing up, I had it all—my art, close friends, a gorgeous girlfriend who owned my heart—but then my life exploded.
Turns out my father was laundering money, and my whole family got shoved into witness protection. No notice. No chance to explain. I was ripped away from beautiful, blue-eyed Delilah Moon, shattering both our worlds.
A decade later, fate has given us a second chance.
The cartel my father worked for has been wiped out. I've returned to my hometown, determined to win back the love of my life. But Delilah is engaged.
Or . . . is she?
I'm almost positive she's lying about her fiancé to protect her heart. Which means I need to up my game.
I've made a list of fifty ways to prove we're meant to be. Except Delilah's barely looking at me, never mind swooning. I have a feeling my disappearance scarred her more than she's admitting, and no one in town will tell me what happened . . .