A Cinderella Christmas Carol is a fun new twist to the classic Christmas Carol, but with romance of course. 😉
If you read the first book in this series (Operation Cinderella) you already know Starr and how much of a Scrooge she is. But if you haven't don't worry you can read it later too.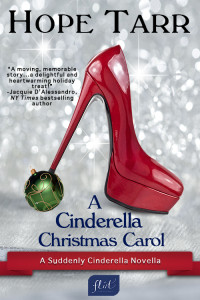 Starr is the managing editor for On Top magazine. After her top editor Macie Graham left the magazine Starr has been a little behind schedule on the magazine. Now with dreaded Christmas Birthday fast approaching she can't understand why people don't get that meeting the deadline is more important than just sitting at home. So she denies all requests for time off and demands her entire team show up at work on December 26.
Matt has is the new designer for On Top, and after the recession they really need his talent. But the attraction between Starr and Matt in undeniable, as is the age gap between them, she is seven years older than him and his superior. Those are more than enough reasons for her to not act on the chemistry.
But like a good Christmas Carol there will be a ghost that will show Starr the error of her ways and the two possible endings for her future. It is up to her what her life will be, but she will either remain on her current path or correct it and make a better possible ending.
If you like a good Christmas story, this novella is for you. It is short, fun and sweet, so it makes for a perfect quick read.
Rating: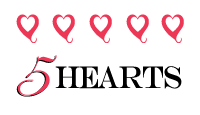 Book Info:
Publisher: Entangled Publishing (Flirt) (November 28, 2012)
There's nothing On Top managing editor Cynthia "Starr" Starling hates more than Christmas. With an important deadline looming, plus her dreaded Christmas Day birthday, Starr just wants the holiday to end. But when she wakes up Christmas Eve night to the ghost of Christmas Past, Present, and Future—all in the form of the super-hot Matt Landry, the new art director—she knows she's in for a long night.
Matt is the one person on Starr's team she can't boss around and the only one she doesn't need to. He's also her employee and totally off limits, even if he does seem interested. Though he's seven years younger and all kinds of forbidden fruit, he's the form the Powers That Be decided she'd be receptive to.
Because they have a message for her: learn the true meaning of Christmas spirit or risk being alone for the rest of her life.