Silver Bella by Lucy Monroe  is a sweet whirlwind romance that will keep turning the pages until the end.
Bella Jackson is the cover model for Lexi's couture designs. Because of her modeling and the sensuality of the clothing, her boss has always encouraged a bad-girl reputation to surround Bella. But after her ex reveals a story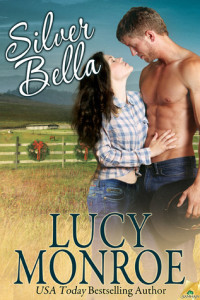 calling her frigid and an Ice Queen, Bella has to think if she really likes the bad-girl persona the media had given her.
Jake Barton is a Texas oilman and rancher who finds himself persuaded to attend a fashion trunk show by his writer sister while she does research for next book. But now that he's there he couldn't be happier to be there. Bella holds his attention from the first moment they see each other. As he sees more in her than her façade, he sees the vulnerable and innocent behind, he also wants more from her than a quick roll in the hay.
As Jake convinces Bella to spend some time together with him at his ranch, they will have to decide if what they have is forever or just a quick fling. But with Christmas fast approaching and tabloids after Bella for a new scandal, they may have to decide faster than they thought.
If you are looking for a quick read and like a sweet whirlwind romance with characters that will not leave you feeling like you missed something, then this story is for you.
Rating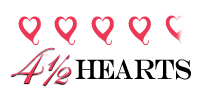 BooK Info:
Publisher: Samhain Publishing, Ltd. (December 4, 2012)
She is the only thing he wants to unwrap.
Bella Jackson models clothes only the most sexually confident woman would dare to wear. But there's a secret hiding behind the bad-girl reputation and barely therecouture. Under the covers, she's a total novice.
At least it was a secret. Not anymore, thanks to an ex's blabbing. Now she's been branded with a potentially career-ending label: Ice Queen.
Only years of practice keep the nerves at bay, and her signature walk rock steady—until a tall, sexy Texan's gaze fixes like a laser beam on her scantily clad body. And her stiletto heels miss a step.
From the moment Jake Barton locks eyes with the smoking-hot woman on the catwalk, he knows it's only a matter of time. He never expected the heat between them to melt away her aloof façade before they've even touched, revealing the vulnerable woman underneath.
Suddenly he realizes he wants more than a roll in the hay. Now to convince her to take a chance on Texas—and him—before their fragile relationship is bulldozed by tabloid lies and innuendo.
Warning: Contains a sexy, green-eyed, Texas oilman who knows what he wants. And a career-driven model who wants like mad to give it to him…all wrapped up in a skimpy bow.