I've really enjoyed everything I've read by Donna Alward, and this is no exception. A Cowboy to Come Home to was sweet, funny, heartbreaking, and adorable – all wrapped up in about 250 pages.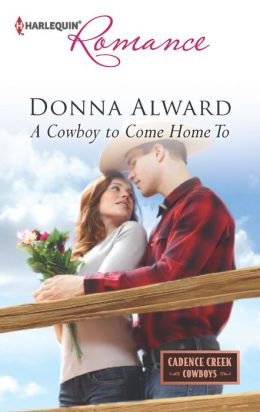 Melissa Stone grew up in Cadence Creek alongside her best friend Cooper Ford, and her boyfriend Scott. When she found her husband in bed with another woman, her life was upended – but even worse than that – Cooper knew about the affair and didn't tell her. In one day she lost the two relationships that anchored her world.
Cooper knew he hadn't done right by Mel. But when he confronted Scott about his affair his friend knew exactly what cards to play. He was backed into a corner – between wanting to tell Mel the truth and not knowing how she'd react to the whole story. If only he'd spoken up sooner…
Three years later and Melissa owns the town's floral shop – and she's flourishing. Except for one thing. She wants more than anything to be a mother. Not willing to get into another relationship, she's been trying to get pregnant at a clinic in Edmonton. Cadence Creek isn't exactly the kind of town where that's 100% acceptable, so after getting less than positive feedback from her parents she keeps the news to herself.
On top of her frustration with the failed attempts at getting pregnant, Coop was showing up everywhere. After three years of successfully avoiding each other, he just kept getting in her face. She remembers what it was like to be his friend, so she forgives him. But she's finding it very difficult to forget. Then she realizes she's not trying to forget his deception, but about the feelings she had for him before they met Scott.
Can they get over the past to make their own future?
I just loved this story. There was a scene where Mel and Coop had just taken a ride, and when they were walking by the water – my tummy got all fluttery. Takes a special writer to evoke real feelings like that. Highly recommended for any Cowboy/Best Friend/Hurt & Comfort Romance fan.
Book Info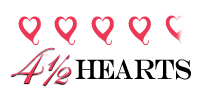 Publication Date: July 1, 2013 | Series: Harlequin Romance (Book 4383)
Friendship?
Melissa Stone has done a fine job of avoiding her former best friend Cooper Ford. She was devastated when she discovered her husband was cheating on her, and felt doubly betrayed that Cooper had known all along.…
Forgiveness…
But she can't ignore him forever—especially now that they're working together on a charity project! And as she and Cooper get closer again, she confides in him her plans to start a family—alone.
Fatherhood!
Cooper wants to be there for her this time—but would he really consider being the father of her baby…?