In A Game Between Friends by Yahrah St. John, ex-footballer player Xavier Lockett had met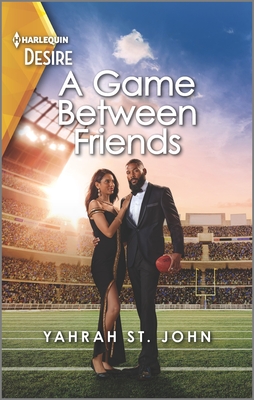 singer Porscha Childs in rehab, where they were trying to overcome their mental issues; his from losing his football career due to a knee injury and her from losing her father. A misunderstanding tore them apart, until a few years later when Porscha sings the National Anthem for the football team owned by Xavier's family.
Porscha has been hurt in the past and is reluctant to let Xavier in again. Xavier never wanted to let Porscha goes but worries he won't be enough for her. Will the pair be able to overcome the past to have the future they both want?
This is the fourth book in the series. I feel that this could be read as a standalone. There are mention of things that brought previous couples together that didn't go into detail, but I didn't feel like I was missing anything by not having read the other books in the series.
I wasn't sure what to make of Porscha. She spends a lot of time saying she doesn't want a relationship because of what happened in a previous relationship, yet she admits Xavier isn't like the man that had hurt her. Still, for a large portion of the book, she never fully lets Xavier in, to the point she agrees with her mother/manager to be set up on a fake date with someone else, then doesn't give him any warning. It seemed like she cared about Xavier, yet she constantly pushes him away.
Xavier is an interesting character. While he's still dealing with losing his football career, he's now a sports broadcaster and works for the family's charitable foundation. He's still in the spotlight, although in a different way, yet he feels like he can't compete with Porscha's co-star in an upcoming movie. I liked how he was patient and understanding with Porscha's need to keep their relationship hidden, even though he didn't like it. I actually felt bad for him because he was constantly giving Porscha what she wanted and needed in the relationship, yet she never did the same for him.
I think what I had the hardest time with was the timeline of the story. At one point it was mentioned that they had been together for almost a year, and I was surprised because it didn't seem like the book spanned that long of a time frame. Sure, occasionally it was mentioned a few weeks had passed, but never a few months. I had a hard time buying that that they had been together for almost a year and Xavier didn't tell any of his siblings. I also had a hard time with them being together that long and Porscha's mother, who did know about the relationship because of her business dealings, still didn't think Porscha was serious about him. Now if you had told me that they had only been together a few months, I would have found these things to be more plausible.
A Game Between Friends is a story about family, healing, and second chances. While I had some issues with it, I enjoyed the storyline and the majority of the characters. This book would be for readers who enjoy second chance romances.
Book Info: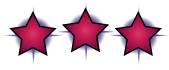 Publication: May 24, 2022 | Harlequin Desire | Locketts of Tuxedo Park #4
After losing his football career due to an injury, Xavier Lockett found solace in the arms of singer Porscha Childs…until a misunderstanding tore them apart. Now a sportscaster at a top Atlanta network, the former star quarterback craves another taste of the woman who helped him turn his life around.
But Porscha wants a hit record, not a second broken heart. Yet Xavier's still irresistible. The sparks between them ignite an inferno that lands her in his bed, but can she trust that this time they're both playing the same game?