A Hot Time in Texas by Ann DeFeee: Henerietta "Munchie" Morrison needed a new start. It wasn't that she was unhappy persay, but she wasn't able to move on. It just felt like everyone she loved would leave her. First her parents died, then her aunt who had taken care of her since they died, dies. She has her two best friends but then they marry and are beginning to have children. Munchie then meets her man, falls in love and marries, only problem, he is a cop and not too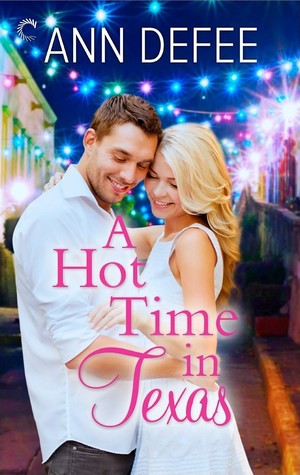 long after the wedding he's killed. So when the opportunity for a promotion comes up, she jumps. Now Henerietta has become Etta, with a new job, in a new town and lots of opportunities.
Rafe Claiborne didn't really know what to think any more. He was blessed for certain, after all he had been an undercover agent long enough to have done good things but be happy to be out and now with a great job as a Texas Ranger. He was proud of the work he had done, the difference he had made and was still making. Rafe was ready to settle down now to place some roots, but he had to figure out one of his biggest regrets, Munchie Morrison.
When Etta moves into Rafe's town it was almost like fate throwing them together. Then mystery and intrigue begin to cloud up Etta's new life and danger lurks behind every thing. Rafe and Etta will have to find their futures while protecting their lives.
This is my first novel by Ms. DeFee and if you are a fan of intrigue and suspense you will love it. There are a decent number of twists and turns that will keep you on your toes. The writing flows well and the mystery keeps the story moving where it might have stalled without it. Though parts of the romantic story line seem a little forced at times, overall the love shines clear with the battles the characters have both with themselves and with the others. The location and scenery descriptions are great, not to mention the description of the "swamp monster" had me very thankful my nose was nowhere near. Overall a good read that kept my brain engaged the whole way through.
Book Info: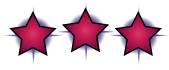 Published July 7th 2014 by Carina Press
A sexy Texas Ranger and a classy, sassy heroine…
That's all it takes for a hot time in Texas!
Etta Morrison had vowed never to get involved with another man in law enforcement, but she broke that vow when she fell for Texas Ranger Rafe Claiborne. Her reward? He left town without even a goodbye. But now Rafe's back–and he wants to pick up where they left off.
Two years after Rafe skipped out on her, Etta's over the moon with her new job as manager of the exclusive Sparkle Plenty costume jewelry store. In the world of synthetic diamonds, Sparkle Plenty is king–and this year, they're providing the crowns for the San Antonio Fiesta Coronation. Except the crowns have gone missing. Next thing you know, people start dropping dead and a couple of jerks shoot up her store.
When Rafe hears that Etta may be a target, he decides she needs a bodyguard. Him. In addition to keeping Etta safe in the middle of murders and a diamond-smuggling conspiracy, Rafe has to convince her to forgive him. Not an easy task, but Rangers are tough and Rafe is tenacious.