A Little Bit Dirty by Willow Winters: After being away at college for four years Brianna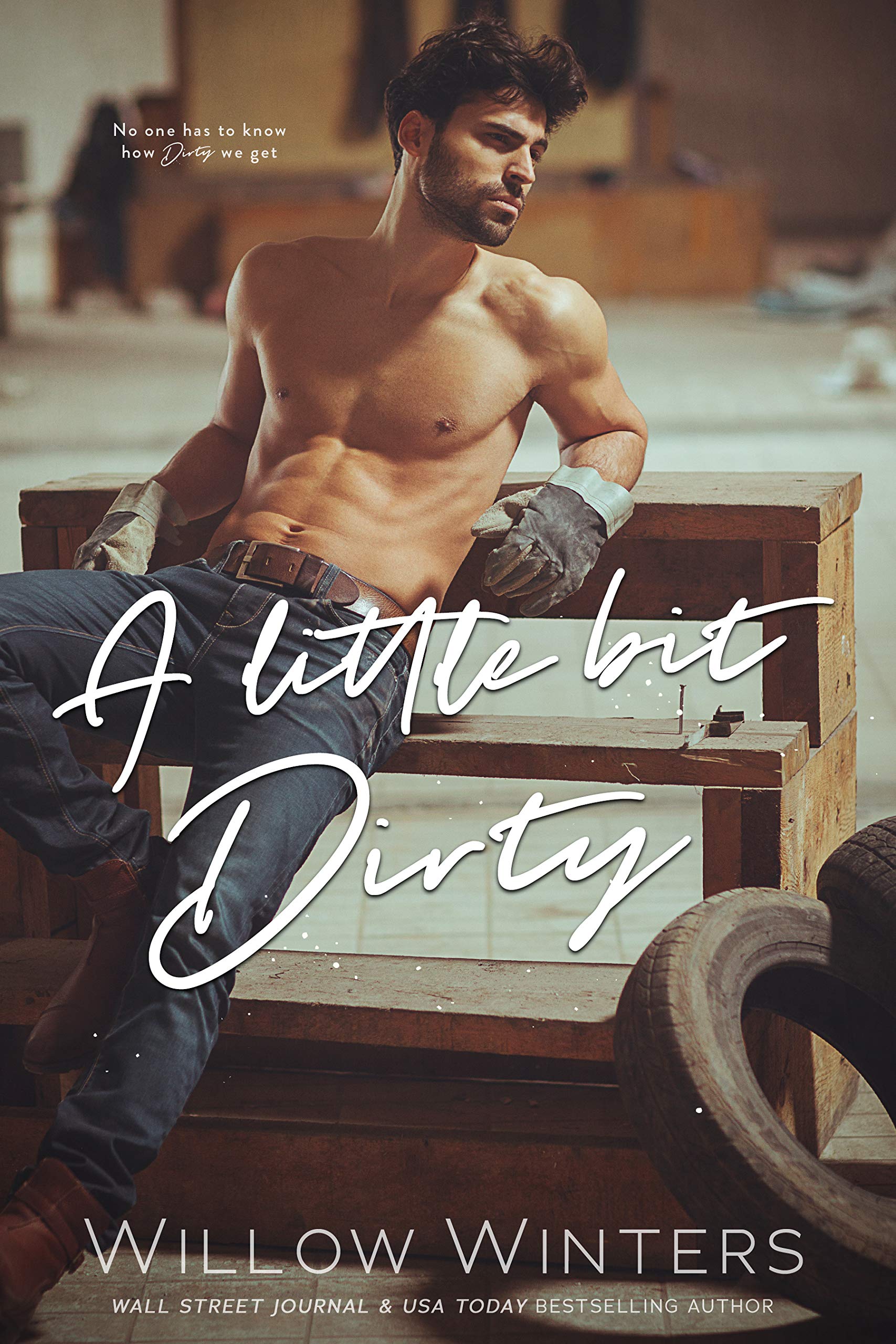 Holloway is heading back home but coming home also means coming face to face with the one guy that crushed her young heart; Asher Hart. And it would seem that the four years have not done much in terms of making her forget her high school sweetheart. If having to face Asher wasn't bad enough, now Brianna can't seem to stop thinking about him, especially with Asher making it his mission to be everywhere she is!
Asher has never forgot about Brianna, the one girl that meant the world to him but after having no choice but to break her heart while they were younger Asher can't help but still feel the after effects of the family secret that changed everything. But with Brianna back in town Asher is now determined to win her back and finally explain himself and why he did what he had… the question is can this mechanic fix the most delicate break of all a broken heart?
A Little Bit Dirty was more than a little bit perfect, Winters has once again knocked out an absolute sensational read. There is just something about her writing style that always gets me and this was definitely true with her latest small town second chance romance. This sweet standalone second chance romance will warm your heart and make you believe in that forever kind of love.
Brianna was such a sweetheart, I loved her character to bit. Not only was she beautiful inside and put but she is also down to Earth and kind. I really liked getting to see her stand up for what she wanted and really not taking settling for anything but the best. It was so easy to find myself rooting her on as she tried to find her happily ever after while trying to keep her already hurt heart safe.
As far as hot heroes go its safe to say that Asher is safely up there with the best of them. It was incredibly easy to love this guy and the more we read the more I found myself loving our dirty talking sexy mechanic. I just loved getting to see him work to win Bri back and putting in the effort to gain her trust back. It was clear right from the start of the book that he never once stopped loving Bri and was determined to not only make things right but also win back his one true love, and let me just tell you its one swoony journey!
I just loved getting to follow Bri and Ash as they found their way back to each other in this emotionally charged read. The chemistry and connection between these two was incredibly swoony and one that was pretty hard to deny! Winter created the perfect balance between sweet and steamy as Bri and Ash rebuild their relationship. I have to also mention the nosey small town people that all just seemed to know that these two are meant to end up together, I just loved all of this! Also Winter has done a great job at creating the base for possible secondary stories that I can't wait to get my hands on!
A Little Bit Dirty was just the prefect low drama warm fluffy read that was hard to put down. This is a definite must read!
Book Info:

Publication: April 28, 2022 | Pub: Willow Winters |
I've got a thing for men who work with their hands.
I thought I learned my lesson years ago. But here I am, back in the small town I grew up in, staring down the man who broke my heart years ago.
I intended to tell him off.
My plan was to flip him the bird and prove to both of us that he hadn't ruined me.
I sure as hell wasn't going to sleep with him.
Until he tells me he's sorry.
Until he gives me that smoldering look I still dream about.
Until he whispers just beneath the shell of my ear… His breath trails down my neck and he leaves an opened mouth kiss right there, in that sensitive spot.
"You have no idea how much I've missed you."
My treacherous heart wants more. More of him. More of us. But there's a reason it didn't work before and when you don't learn from your past mistakes, you're bound to repeat them.