A Proposal at the Wedding by Gina Wilkins: At 28 Bonnie Carmichael is trying to figure out her life. She loves running the inn she co-owns with her siblings but can't help but think there is something missing from her personal life. After all, when was the last time
she had a vacation? Then Paul Drennan enters her life. Paul is the father of one of the Inn's bride's and is constantly running into her whether at the inn or at the farmer's market.
Though there is a lot of chemistry between these two there are a lot of obstacles as well. Paul is about to be an empty nester for the first time in 21 years. Bonnie is still young and may or may not want to get married have children of her own one day. Then of course there is the age difference. Will these two overcome the challenges and find their own true love?
This is a sweet story that feels almost like it was taken out of real life. The writing flows and really helps to draw a picture of what is going on. I would have liked some more depth to the characters but I don't think what we are given creates a lack. Ms. Wilkins definitely teases enough about Logan and Ninja though to make you want to read the next in the series. For someone looking for a sweet romance it's a definite pick up.
Book Info: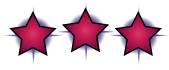 Publication: February 18th 2014 by Harlequin Special Edition Series #2319
You are cordially invited…as the bachelor father of the bride falls for the sweet and single wedding planner! Don't miss the latest installment of Gina Wilkins's new Special Edition miniseries, Bride Mountain!
It's the perfect place for a wedding…and Paul Drennan's lovely daughter will make a beautiful bride. But Bride Mountain Inn co-owner Bonnie Carmichael only has eyes for the father of the bride. Too bad she's already married—to the inn itself. Still, if anyone could make her think of her needs, her wants, it's this sexy single dad….
Marrying off his only child, Paul can taste freedom for the first time in two decades. What's not on his agenda is falling for a young woman with commitment for a middle name. The only aisle Paul wants to walk is on the arm of his daughter…until spending time with Bonnie makes him rethink his future plans. After all, the strangest things happen at weddings