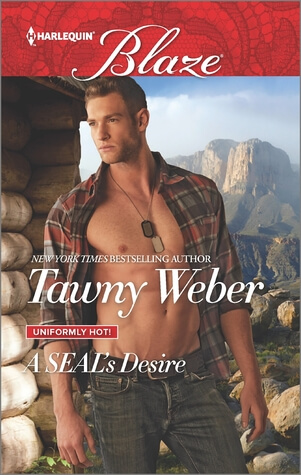 In A SEAL's Desire by Tawny Weber, Christian, a Navy SEAL, is on R & R and home for a break. He wants no action, just to be alone in his cabin. He likes his life as he leads it. Alone with no long term relationships with women. Sammi is a blast from his past. Set to marry for all kinds of unconventional reasons, and not really sure she wants to, she needs help when her fiance is kidnapped. Not just anyone's help, but Christian's help. For some reason Christian just can't say not to Sammi…a Sammi who elicits unexpected reactions and feelings from him. Becoming involved in finding Sammi's fiance also means becoming closer to Sammi though, and when they are together there is no denying the attraction and sizzle that sparks between them. But Sammi is set to marry someone else, and Christian doesn't want attachments. What will detonate first?
A SEAL's Desire is full of explosive chemistry, and two main characters who can't keep their hands off each other despite the circumstances. Sammi has worked hard to get where she is in her life, but she's not living her dream, she didn't strike me as being particularly happy, and I didn't feel a lot of love from her towards her fiance. While I could understand parts of her and why she became who she is today, other times I felt like she'd given up so much and it made me feel sad for her. As A SEAL's Desire progresses though, Sammi becomes stronger, and starts to seem more inclined to live her life for herself. I was very interested to see what she would do about her upcoming nuptials, and if Christian would once again become part of her past. Christian is good at what he does personally and professionally. And when he decides he might want a bit more with Sammi, will he get it? I could definitely feel the connection between them, the only so slight hesitance to move forward. I liked that they reconnected from the past in their hometown and getting to know their background story. I had some difficulty reading about all the infidelity. Married or not, man or woman, someone engaged to marry someone else is definitely in a committed relationship, and no one seems to find this to be much of a problem? That was the hardest part of the book for me to bring into the believability realm.
The kidnapping subplot is necessary to the main plot. It's what finally brings Sammi and Chistian together. There were at times the mystery surrounding the kidnapping was confusing and felt a bit forced, making it diffiult to understand an easily weave into the story for me.
A strong Alpha, a woman struggling to life her own life as the story progesses, and a kidnapping thrown in all make for an interesting read.
A SEAL's Desire is well paced and easy to read. I'd recommend A SEAL's Desire to romance readers who like it hot!
Book Info: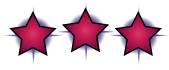 May 24th 2016 by Harlequin
Subject: Petty Officer Christian "Cowboy" Laramie
Mission: Locate a missing person…without seducing the man's fiancée!
Navy SEAL Christian Laramie knows everything about explosives, including how to avoid them. But he sure as hell isn't prepared for Sammi Jo Wilson—all gorgeous red hair and long-legged sexiness—in a wedding dress, asking him to find her kidnapped fiancé. Yep, he is definitely dealing with one dangerous bombshell…
Laramie has a rep for thoroughly pleasing the ladies, but he's not interested in emotional entanglements. He has rules—and engaged women are a definite no-no. Yet the searing heat between him and Sammi is like nothing he's ever experienced. Each touch gets hotter. Each kiss more intense. And if Laramie can't disarm this desire, it will blow up in the only way possible…in bed!