In A SEAL's Honor by JM Stewart, ex-SEAL Marcus Denali is tired of his grandmother worrying about him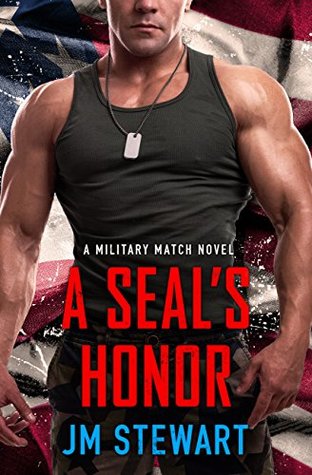 being alone. He signs up at Military Match, a company that pairs military members with dates, in order to find a woman to pretend to be his girlfriend for a short period of time to make her happy. When he meets his date at a masquerade ball, he has a feeling he knows the woman. And when she removes her mask, he knows he's entering forbidden territory. His blind date is Mandy Lawson, the younger sister of his co-worker and former SEAL team member. Mandy has always been attracted to Marcus, but will she able to convince him that their age difference and her brother aren't an issue?
Marcus doesn't want to truly get involved with Mandy because of his friendship with Trent. He also tries to use their age difference as a reason not to be together. Mandy won't take no for answer. She agrees to help him out with his grandmother and agrees that feelings won't get involved.
I liked Mandy. She's a take-charge woman. After helping her brother deal with his PTSD, she's prepared to help Marcus deal with his as well. And even when she's upset with him, she still shows up when he needs her the most simply because she had promised him she would be there before she was upset with him. She puts her hurt and anger aside to be there for him. I also liked Marcus. He wants to keep his grandmother happy, he wants to keep his friends happy, and he leads a support group for people who were in the military that are struggling with PTSD.
This book deals with PTSD, depression, and suicide. If these are triggers for you, you may want to stay away from this one.
Readers who enjoy the best friend's little sister trope may enjoy this one.

Book Info: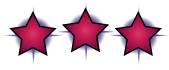 Publication: December 5, 2017 | Forever Yours | Military Match #3
When it comes to dating, ex-Navy SEAL Marcus Denali has a few simple rules. Never date a coworker. Never date a friend's sister. And never ever date a girl whose brother is a coworker, a friend, and a fellow SEAL. So why would Marcus dance so closely—and flirt so shamelessly—with Mandy Lawson? Simple. It's a Fourth of July masquerade ball. He doesn't know she's his buddy's little sister. And once the masks come off, the real fireworks begin . . .
Mandy doesn't care about the rules. She's been crushing on Marcus for years, and she's not giving up now that she has proof he wants her too. She has a plan to show this military man some moves he never learned in basic training. And Marcus is going to learn that some rules-the rules of attraction—are just too strong to fight.