In A Secret Until Now (One Night With Consequences #3) by Kim Lawrence, When Angel Urquart signed for a photo shoot on an island equivalent to paradise, she did not expect coming face to face once again with Alex Arlov–the man with whom she shared a passionate night six years ago, only to get rejected immediately after. They parted in not so friendly terms after a night of passion but the years have done nothing to wash down the fire that still burns between them.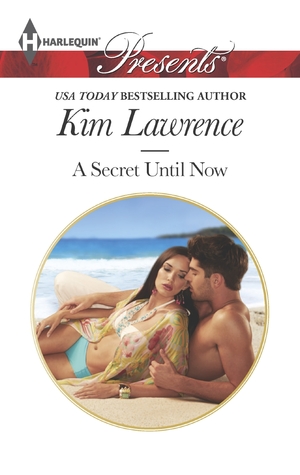 Alex sees no reason why they can't indulge in one more blazing night together, but Angel has a secret that will turn their lives upside down…
A Secret Until Now by Kim Lawrence is a well written romance with an enjoyable story set up in a beautiful island. Alex is a ruthless businessman who was different from the typical alpha heroes. He apologized whenever he crossed the line with Angel and it was something I really admire in a hero. Angel is a model and devoted to people she loves. Her elder brother, Cesare is a close friend of Alex and she is hiding a secret from Alex which is pretty much predictable as the story starts.
Nico, Alex's nephew disappears without any explanation and I also desperately wanted to see Cesare's reaction after knowing that his close friend slept with his baby sister. Especially after I read his story in Captivated by Her Innocence by Kim Lawrence, I wanted a little more involvement from his side.
The story was enjoyable overall due to the interesting situations the main characters are thrown in and the beautiful location it is set in. There were plenty of hot scenes to get your pulse racing too.
Overall, A Secret Until Now by Kim Lawrence is good and an enjoyable read but it could have been so much more better if you consider the possibilities the way the story could have progressed.
Recommended for Kim Lawrence fans.
Book Info: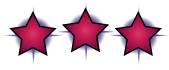 Published January 21st 2014 by Harlequin Presents Series #3213
One scorching night, one secret never to be told…
Angel Urquart didn't sign up for this. A photo shoot on an island paradise? Yes. Working alongside Alex Arlov? Definitely not! Six years ago he showed her passion she'd only ever dreamed of, but after his behavior the following morning, she resolved to put him out of her head forever.
Seeing Angel brings all sorts of memories flooding back to Alex—memories that stir up a forgotten hunger. Alex sees no reason why they can't indulge in one more blazing night together, but Angel has a secret that will turn their lives upside down…