In A Throne for the Taking by Kate Walker, the Country of Mecjoria is nearing the prospect of a civil war. Honoria's father, a high-ranking member of state, is taken into custody for unspecified crimes. Ria knows she must find a way to restore peace, and in her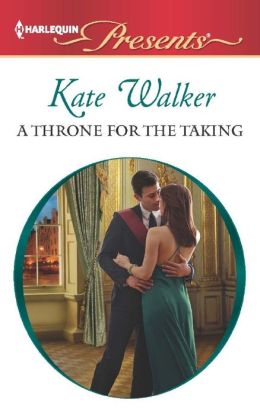 efforts to do so, she comes across some papers some ten years lost.
Alexei Sarova is stunned when he sees his childhood friend whom he now holds a grudge against, show up at his home in London. Despite his mother and him being stripped of their name and title and ejected from Macjoria, he can't help feeling the spark of excitement that runs through him at the sight of her. From a chubby teen to a tall, svelte, gorgeous woman, he can't believe this is the same girl that once worshiped him.
Ria's father had manipulated everyone around him her whole life, and finding the papers that assert Alexei's claim to the throne was unexpected, but not unthinkable. In order to keep his cousin Ivan from becoming King and using his power to exploit Macjoria's natural resources, she must convince Alexei to come back to a country that expelled his family and caused the death of his mother.
He turns her away at first, but is smart enough to do some digging into her current situation. Alexei is certain she didn't tell him the entire truth about the state of her affairs. He discovers that her father was more ruthless than he ever imagined. He decides to give her a second chance at convincing him, and makes her a proposal she can't refuse – in order to save her country from certain ruin.
I enjoyed the story, but I think the setup went too long – which caused the back-end of the story to suffer. The first two days take up almost half of the book, and I would've liked to see more of their relationship in Macjoria instead. The writing is very good, if a bit melodramatic sometimes, but easy to read.
Book Info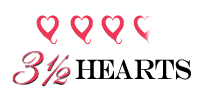 Publication Date: May 21, 2013 | Series: Harlequin Presents (Book 3151)
A kingdom's safety
Betrayed by those she loves, Honoria Escalona must now face the only man capable of bringing stability to the Mediterranean kingdom of Mecjoria. A cold, hard man who once called her his friend… Alexei Sarova—the true King of Mecjoria.
In exchange for her happiness
But Alexei's tortuous past has changed him into someone she hardly knows. He blames Ria's family for his bitterness, and his help—when he offers it—comes with a price: he'll take his rightful place as King with Ria as his wife, until she produces a true-blood heir….