Dirty Distractions by Carrie Quinn is a very hot and funny romance.
About three years ago, ornithologist Sara Carmichael relocated to Fairdale, Pennsylvania for the opportunity to work at the Fairdale Bird Sanctuary. She became fast friends with fellow employee Kim O'Halloran, and moved in with Kim and her hunky younger brother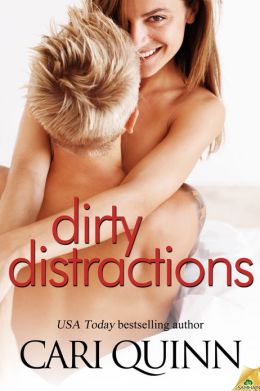 Brad, when her landlord decided to renovate her apartment. There was instant chemistry from the moment Sara and Brad set their eyes on each other. Unfortunately, Sara is forty-two and Brad is twenty-nine, almost thirty, and getting involved with a much younger man causes Sara a ton of angst and uneasiness. Furthermore, she believes getting involved with Brad may jeopardize her wonderful friendship with Kim.
Brad is a smart, good-looking guy that owns a very successful car repair shop. He is divorced and is falsely known around town as being a ladies man. Unbeknownst to most people, he only got married because he thought the girl he was seeing was pregnant with his child, which ended up being a lie. He wants to settle down and have a meaningful relationship. Brad does not see age as a barrier to love.
Living temporarily in the same house only increases the lust and longing both Sara and Brad feel for each other. After flirting on and off for a couple of months, they end up having steamy, scorching sex and can't keep their hands off of each other. Brad is falling in love with Sara but believes that he is not good enough for her. Brad makes Sara a happier and better person, but she is having trouble believing that and ends up risking their future together. It takes Brad distancing himself from their relationship to make Sara realize he is the man for her.
Sara keeps her pet bird Telly caged in her bedroom. Telly is a mimicking bird and has picked up on the words and phrases that the newly formed couple have used during their rendezvouses together. It is absolutely hysterical when Telly loudly shares his new vocabulary. Kim has certainly picked up on the fact that Sara and Brad are sleeping together, she just does not understand why they are so secretive about it. Telly's outbursts only adds comical confirmation to the situation.
In the beginning of the book, Sara has a bad cold and Brad nurses her back to health, which includes great sex. By the end of the book, Brad has caught Sara's sickness and she returns the favor. I guess only true lovers can enjoy each other when one is feverish, sneezing, coughing and wheezing.
This is a fast read. The writing is very good and I would have enjoyed the story even more with some additional plot development.
Book Info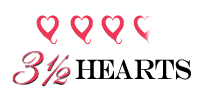 Publisher: Samhain Publishing, Ltd. (June 18, 2013)
She wants a fling, and he wants forever…
Zoologist Sara Carmichael's active social life is the envy of all her friends, but she has a secret. She's bored senseless. If she has to go to one more bird sanctuary fundraiser with some guy who thinks his little sports car makes him "hip", she'll scream.
Enter Brad O'Halloran, her best friend Kim's much younger brother. A guy who's picking up the pieces after a quickie marriage and even quicker divorce. A guy so hot he makes her body scream with frustration.
Until Sara's apartment is renovated, they're all living at Kim's place. Despite her determination not to salivate at glimpses of Brad's finer-than-fine body in nothing but a low-slung towel, flirtation escalates to the brink of something more.
Now one of them has to back down…or ante up for some good, dirty fun with the unspoken understanding that when the time comes, they'll make a clean break. Neither anticipated they'd make the most complicated connection of all—love.
Warning: This book contains a hero who knows how to make engines— and women—purr, seduction while on cold meds, and a heroine who might be a little older but still enjoys learning a few naughty new tricks.