A Very Exclusive Engagement isn't the first Andrea Lawrence book I've read, but I think it finally made me stand up and take note.
Liam and Francesca clash at first, he's taking over the company for which she works, and in trying to save it, might be curtailing some of her projects. She mutters something about him in Italian and it allows him to take an active interest in her. He flags her down as she walks towards the elevator, and just after the doors close and the descent begins; the power goes out.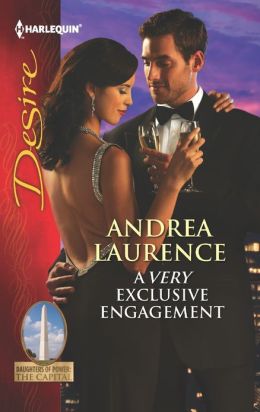 It simply couldn't come at a worse time. It's one of the hottest May days in New York City, and they're trapped in a tiny incubator together – both knowing there are sparks between them. After three hours and a very hot – almost engulfing encounter, they're saved before they've had their fill. However, Francesca knows it was a bad idea, and what happened in the elevator is most definitely going to stay in the elevator.
It's a good thing for Liam that she turned down his dinner invitation, because his Aunt, the reigning matriarch of his family has summoned him for a sit-down at her estate. She informs him that because she purchased stock in the company he just took over, she'd like to be able to release it back to him, but only if he's capable of taking over as head of the family after she's gone. She tells him she's already had an offer, which would mean another person would have controlling interest in the company before he can even start to dig it out of the iffy position in which it sits.
To Liam's dismay, that means settling down. She gives him a year in which to get married, and on their first anniversary he'll get everything. The stock, her fortune, even the dubious distinction of having the rest of the family kissing his ass instead of hers.
When Francesca comes to see him in his office the next morning, he figures she might be the answer to all of his problems. A fake engagement until his Aunt sees he's serious, and then they can go their separate ways. She doesn't need his money, she's independent and doesn't require a man to complete her life, and they're definitely attracted to each other. They agree it's an arrangement that will help more than hurt, and they start to tell family and friends that they're getting married.
Here's the hitch – they actually like each other. Like really like each other. They're adults, they get along, there are definitely sparks, so why not go all in. I mean, it can't hurt appearances when they are actually lovers, right?
What I just adored about this book is that everything seems so real. Yeah, it's a romance – the situations are somewhat silly if you try to apply them to real life. But in this case, I really felt like these two people would have gotten along. There wasn't any game-playing, no intricate web of lies and betrayal except for the whole fake engagement thing. Besides that, they were just two people in a real relationship.
They both admitted to themselves that things felt easy and right when they were together. Not just in the bedroom, but everywhere. He wants her to decorate his sparse home. She enjoys the thoughtful things he does for her and knows they're not borne out of obligation.
I completely believed these were two people in love. I liked them, as in, I'd be happy meeting them at a party and chatting. It was a pleasure to read about two people simply falling in love quicker than either of them thought they could. Fate, Kismet, whatever you call it – that's what this story is about.
Book Info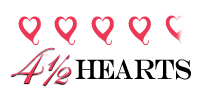 Publication Date: May 7, 2013 | Series: Harlequin Desire (Book 2228)
"What happens in the elevator, stays in the elevator, right?"Trapped between floors with his spitfire employee, media mogul Liam Crowe can't control the chemistry. First, Francesca Orr is calling her new boss names in the boardroom; next, she's kissing him! Now Liam has some choice names for Francesca: fiancée, maybe even wife. Because the only way to keep control of the scandal-plagued news network he's just acquired is if he settles down, and Francesca is perfect fake-fiancée material. But when she goes along with the plan, things get real—really fast—because there's nothing fake about Francesca….