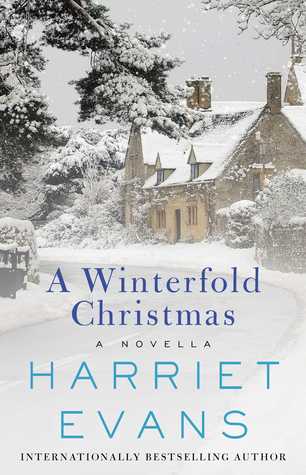 A Winterfold Christmas by Harriet Evans is a sweet little novella that follows the members of the Winter family as they remember Christmas's past, and prepare for the upcoming holiday season.
What I enjoyed most about this book is that each chapter follows a different member of the family. Showing their hopes, dreams, fears and frustrations of the holidays. In the end, they each come to realize the true meaning of Christmas, it is about family, it is about being together, it is about the love that they have for each other, and the things that they will do to try and make things easier on each other.
I really enjoyed this amazing little novella and would recommend it to be added to your holiday reading list.
Book Info:

 November 30th 2015 | Pocket Star |
Beloved Sunday Times bestselling author Harriet Evans takes us back to Winterfold with a delightful holiday-themed e-novella and spin-off tale from her international bestseller, A Place for Us.
Experience a festive reunion with the Winter family in their home in the English countryside—or meet them for the first time—and enjoy their warm celebrations around the fire. Winterfold, the rambling house of the Winter family, has always sprung to life at Christmas—the purple wisteria might be a distant memory, but in the crisp air of December, the inviting glow of candles at the window and the delicious aromas from the kitchen offer you a warm welcome. As Martha Winter's family fill the empty rooms with their laughter and cheer, the ghosts of the past are pushed into the shadows. Welcome back to Winterfold, and the healing magic of Christmas.
Harriet Evans. She brings you home