Addicted to You by Renita Pizzitola: Isla is enjoying her last summer in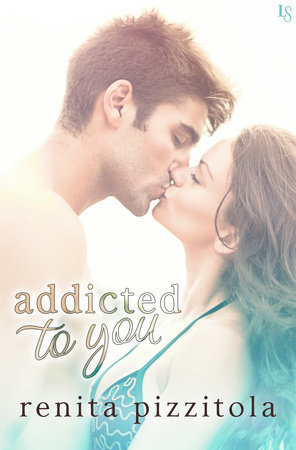 Port Lucia before she heads off to nursing school. While Port Lucia is a place she can't imagine leaving behind, she also doesn't want to leave her best friend and the guy she's been in love with for years. Colby and Isla have been best friends practically since they met. Isla is an integral part of Colby's circle of friends, which just so happens to include his brother.
Isla has despaired over her friendship (without benefits) to Colby and is determined to at least get one kiss. She gets so much more than she bargained for when a storm comes in and forces her and Colby to spend the night together. That one night lived up to every fantasy that she's had, but it also changed their interactions and comfort level with each other.
"What do you want?" I asked.
His voice deepened. "What do you mean?"
"You say nothing's broken, yet we both know we aren't the same as before. But maybe that's just it. We aren't meant to go back. Maybe we're meant to move forward."
That one night showed that the attraction Isla felt was most definitely a two-way street, but both are unsure and unwilling to have a honest conversation about how to move on from night. Colby is a great guy and he's always looking out for others, even if it means causing pain for himself. Despite wanting Isla, Colby struggles with how to handle his and his brother's decidedly romantic feelings for her. With the summer quickly coming to an end, there's only so much time to address the very complicated triangle Isla never saw coming.
"Me? Really? Have you met you? I don't know when you decided to play the role of brooding male, but-"
"I'm not brooding. I'm…"
"You're what? Enlighten me, please, because I have no idea what you want right now."
Addicted to You is a girl next door meets friends to lovers meets love triangle in this new adult romance. Renita Pizzitola brings the angst in this rollercoaster ride of tension, anticipation, and heat. Ms. Pizzitola created a group of entertaining characters that I would like to revisit in this series. Fans of Marquita Valentine, Melissa Foster, and Joss Wood will enjoy Addicted to You.
Book Info:

Publication: November 1, 2016 | Flirt | Port Lucia #1
In a sweet, sexy novel for fans of Abbi Glines, Monica Murphy, and Christina Lauren, the author of Just a Little Kiss tells the story of two friends who each want more—and the love triangle that's holding them back.
In the sleepy fishing town of Port Lucia, everyone knows everyone, but Isla Diaz really knows Colby Callahan, with his blue-gray eyes and the tousled brown hair always tucked sexily into his cap. After all, Isla has been crazy about Colby ever since she can remember—even if he treats her like a kid sister. Now, without her best friend, Felicity, around, Isla spots a golden opportunity to take things to the next level . . . or at least wrangle a kiss out of Colby.
By random chance, a tropical storm is headed toward the coast, leaving them stranded together overnight—and there's nothing to do but drink. As the evening wears on, Isla gets the feeling that her not-so-secret crush may finally release her from the friend zone. With her dreams finally coming true, Isla isn't about to pump the brakes, but is this just a one-time thing? What if the next morning, she needs more than Colby's prepared to give?
Little does she know, Colby would like nothing more than a real relationship with Isla. She's always been the one. But there's a very good reason he's been keeping his distance. Someone else loves her too, someone who also means the world to Colby: his brother.