Against the Wall by Jill Sorensonhooked me with its sexy cover and alluring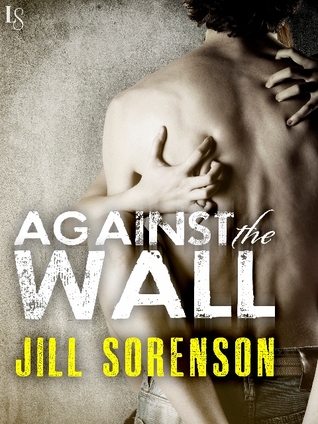 title.
The story starts off with Eric getting out of prison for manslaughter. He served thirty months and is now trying to change his life around. To stay alive in prison he did tattoos and he's very good at it, so when he gets an interview with a tattoo place, he jumps at it. Eric will have to work his way up to artist but in the meantime, he just needs to stay out of trouble. Too bad trouble finds him.
Meghan was young when she fell in love with Eric and there is no denying that those feelings are still there even after the heartache she endured from him. Eric thought he was doing Meghan justice by breaking up with her before entering prison, instead of letting her wait for him…but Meghan ended up in another relationship that was borderline abusive. These two step around each other in the beginning until one day they don't.
I'm actually sad to say that I didn't connect with either character or the story itself. I didn't really understand Meghan and Eric's attraction to each other or believe the love they feel towards each other. I've read other titles from this author that I loved, but this one missed the mark for me. Just because it didn't work me, doesn't mean it won't rock your literary world.
Book Info: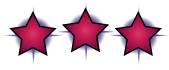 Publication: February 2nd, 2016 | Loveswept |
Fans of Katie McGarry, Simone Elkeles, and Tammara Webber will love Against the Wall! As teenagers, they fell for each other despite the odds. But now that Eric and Meghan are all grown up, they're reunited by fierce passion and dangerous secrets.
Eric Hernandez is the bad boy of every schoolgirl's fantasies—and every mother's nightmares. But after serving time for manslaughter, he's ready to turn his life around. He just needs a chance to prove himself as a professional tattoo artist. The one thing that keeps him going is the memory of the innocent beauty he loved and left behind.
Meghan Young's world isn't as perfect as it looks. The preacher's daughter is living a lie, especially now that Eric is back. Tougher, harder, and sexier than ever, he might be the only person she can trust. But there's no telling what he'll do to protect her if he learns the truth, and that's a risk Meghan won't let him take. And yet, back in the arms of the troubled boy with the artist's soul, Meghan can't help surrendering to the man he's become.