In
All the Right Moves by Jo Leigh Cassie
is a hot, smart, hard-working grad student that works as a bartender in her brother Tommy's very busy bar.  Cassie practically runs the bar, because her once supportive and vibrant brother, lost his leg while deployed in Iraq, and has removed himself from the real world. Cassie is constantly making excuses for his lack of interest in his own business.  She needs time to study and Tommy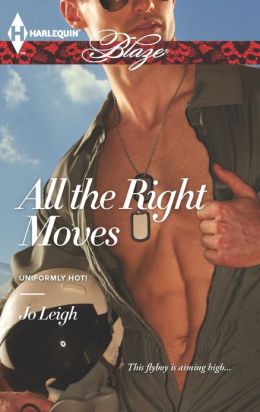 consistently disappears or just never shows up when it is time for work. She is very disappointed with him.  However, Cassie loves Tommy very much and her heart breaks for his new lot in life.  Thus, she puts up with his indifference, even if her studies suffer because of it.  Her dream of being a psychologist dims each time the study window lessens.
John is a good-looking, successful, air force pilot home for a 10 day leave. At this point in his life he has to decide whether to reenlist, take a job as a private pilot for a very wealthy businessman or do something completely different altogether.  John truly and wholeheartedly loves flying, but recent tragedies involving his military buddies have added to his indecision about his future. He comes from a military family and it is expected that he will remain in the air-force until he is of retirement age.
One evening John stops in the bar for a scotch and he and Cassie exchange a few conversations.  John stops in the following night as well.  Cassie is a trivia guru and the bar regulars are constantly digging up questions to stump her.  She and John share their first kiss due to her lack of knowledge about a TV show.  The bar regular determines a kiss with John to be the perfect consolation prize. Immediately, tiny sparks ignite between the two of them.
In a very short amount of time, Cassie and John get to know each other. Cassie has become another reason for John's indecision about his future.  Cassie's honesty and truthfulness sheds a new light on John's decision making process. Their feelings for one another seem to be barriers for their futures.  Luckily, love conquers all.
The story is well written, but it lacks the romance, emotion, and heat, typically found in a Blaze narrative.  I was unable to connect to the relationship between Cassie and John, the two main characters.  I found their chemistry to be almost non-existent.
This is a solid story.  The romance and heat is limited, but the story flows at an even pace.
Book Info: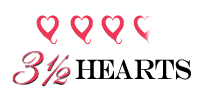 Publication Date: May 21, 2013 | Series: Harlequin Blaze (Book 752)
Subject: Captain John "Devil" DevlinMission: Tempt his target…and seduce her!
They don't call air force captain John Devlin the "Devil" for nothing. He lives for high-risk maneuvers, both in the cockpit and in the bedroom! Now stalled at a career crossroads, John has less than two weeks to decide whether he should reenlist or shed the uniform. But then the devil meets his match in a fiery little bartender….
A flyboy—even a wickedly hot one!—is the last thing Cassie O'Brien needs. Between the bar and grad school, she is stretched to her limit. Yet the scorch and sizzle between them proves to be too much temptation, and Cassie gives in to sweet, sweet sin. But when she sleeps with this devil, she'll get more than she ever bargained for….
Uniformly Hot!
The Few. The Proud. The Sexy as Hell.