All Your Perfects by Colleen Hoover: Quinn and Graham never could have imagined their love and marriage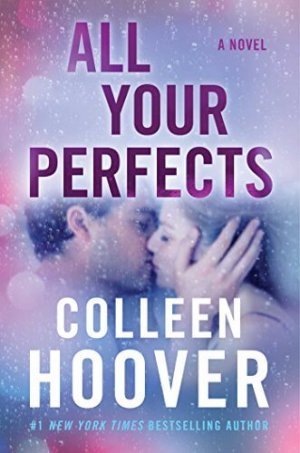 would end up like this when they got married. With their love, bond, amazing chemistry, and commitment, they never could have seen that a day would come when divorce might seem like the only way forward. From the outside, they seem to have a marriage and relationship that is the envy of their families, but their struggles only drive them further apart by the day.
Quinn and Graham meet during a difficult time in their respective lives. Their experience changes their perspective, but they are also drawn to each other. Graham is sweet, generous, caring, sexy, and quite the believer in fate. Quinn is down-to-earth, smart, and very close to her sister. Once they are together, they are quickly inseparable.
"Well, if we're still talking when Halloween rolls around, we can wear matching slutty costumes."
"Still talking? Quinn, Halloween is over two months away. We'll practically be living together by then."
I roll my eyes. "You're way too confident."
But their outwardly perfect marriage is on the verge of collapse under the weight of the one thing neither will talk about. It's not always bad, as their marriage is more than simply an accounting of the good days versus the bad ones. Both have changed by their struggles and grown apart instead of turning to each other. It's devastating and agonizing to compare their present to their past and the uncertainty of their future. Both have to decide if they are ready to fight for a future together or give in to the pain that drives a wedge between them.
Who are you right now? What did you do with my husband?
He faces forward and leans back against his seat, covering his eyes with his arm. "He's probably somewhere with my wife. It's been awhile since I've seen her.
Colleen Hoover absolutely did it again. All Your Perfects is a devastating, heartbreaking, and emotional story. This is one of those book you read in a day as you need to know how this story ends. Ms. Hoover brought conflict, angst, chemistry, brilliant storytelling, and engaging characters. Fans of Nicole Jacquelyn, Gail McHugh, and Amy Harmon will love All Your Perfects.

Book Info:

Publication: July 17th 2018 | Atria Books |
Colleen Hoover delivers a tour de force novel about a troubled marriage and the one old forgotten promise that might be able to save it.
Quinn and Graham's perfect love is threatened by their imperfect marriage. The memories, mistakes, and secrets that they have built up over the years are now tearing them apart. The one thing that could save them might also be the very thing that pushes their marriage beyond the point of repair.
All Your Perfects is a profound novel about a damaged couple whose potential future hinges on promises made in the past. This is a heartbreaking page-turner that asks: Can a resounding love with a perfect beginning survive a lifetime between two imperfect people?