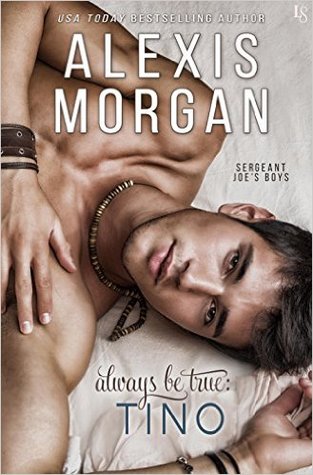 Always Be True: Tino by Alexis Morgan finds Tino returning from the Army, unsure of what to do with his life. His adoptive mother, sensing his restlessness, pushes him into volunteering at the local community center, which was being restored. There he meets Natalie, who runs her grandfather's charitable foundation. The two immediately hit it off and quickly become more than friends.
While I really liked the first book in the series, Always For You: Jack, I did not enjoy this one as much. First off, the relationship between Tino and Natalie happened way too fast. I felt they didn't really know each other. In fact, Tino doesn't open up to Natalie about his childhood until almost the end of the book. We get a little bit of information about Natalie throughout the book, but not enough to feel like I truly knew her or her motivations.
There's very little conflict in this book but when there was, it was wrapped up too quickly. So fast it didn't really feel resolved at all. I also think both characters needed to communicate better with one another. When Tino was struggling to deal with things, instead of confiding in Natalie, he would just stop speaking to her. When Tino wanted to explain something to Natalie, she didn't want to listen.
Jack and his adoptive son Ricky made a couple of appearances in this book, and it was nice to catch up with them and see the bond that Tino has with the two of them. What I didn't understand was why Tino always referred to Ricky as the kid instead of by his name. It was a bit odd and made it feel like he saw Ricky as an outsider, although when they were together it was clear that Tino had genuine affection for him.
Always Be True: Tino is about a man from the wrong side of the tracks falling for a wealthy woman. It's about family sticking together and supporting one another despite their choices. If you enjoy these types of books, or romances with very little conflict, this may be a book you'll want to check out.
Book Info: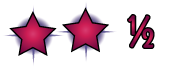 October 4, 2016 | Loveswept | Sergeant Joe's Boys #2
When Sergeant Joe and his wife, Marlene, adopted Tino Gianelli as a teenager, the foster kid began to heal from his deep insecurities. Now, with a successful military career behind him and a good job as a contractor in the family construction business, Tino shouldn't have any reason to doubt himself. He's fallen hard for a beautiful heiress, and she seems to be crazy about him too. So why does he keep trying to hide his working-class roots?
Natalie Kennigan's ideal guy is someone who will consider her an equal and his best friend, not merely a box to check on the road to success. Tino—with his down-to-earth personality, generous heart, and passionate embrace—might just be the one, at least until he finds out about Natalie's family money and starts treating her like the typical rich girl who needs to be wined and dined. Natalie will have none of it. She won't be happy until he accepts her for who she truly is—just as she wants to love the real Tino.