An Officer and a Maverick by Teresa Southwick: Secrets in a small town? Is that even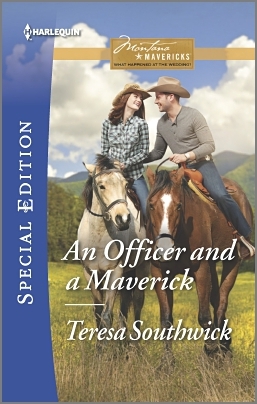 possible? It seems there are two secrets playing havoc with a young "almost" couple.
Lani Dalton knew what it was like to be confided in, she was a local part time bar keep after all. She also grew up with three brothers and a sister so she knew trouble, or at least she thought she did. The problem was she couldn't trust her own judgment when it came to men. So when at a friends wedding she was feeling a little tipsy and saw the man she had been admiring, was she really to blame for what came next?
Russ Campbell was a cop, and a good one at that. The problem he had was trust. It seemed most everyone had helped him lose faith in who he could trust and who he couldn't. It really was getting to be a problem in his personal life, not that he had much of one anyway. So when he was brought in by a friend to help figure out who had spiked the punch bowl it was no surprise when he had a few issues trusting his help.
Lani and Russ were determined to forget what happened at the wedding and now they were asked to track down who spiked the punch bowl. If only the attraction weren't so strong. If only there weren't any secrets. If only… Will this two ever find their answers?
An Officer and a Maverick is a part of a series, but it is not necessary to read in series order or to even read any of the others. It can stand on its own. This is an interesting story in what Ms. Southwick choses to give her readers details about. Some things are left up to your imagination while others are very vividly painted. The plot is somewhat twisted and while the romance aspect is wrapped up other aspects are left up in the air for later novels, I hope, to finish.
Overall the characters are fun and real, easy to relate to and the novel moves quickly. An Officer and a Maverick by Teresa Southwick is a good quick read with a little taste of mystery.
Book Info:
Publication: Published August 18th 2015 | Harlequin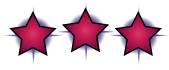 Special Edition |
The Curious Case of Detective Dreamy
Rust Creek Ramblings
By now, you've all heard about Lani Dalton, everyone's favorite Ace in the Hole bartender. Observed singing and dancing fully clothed in the park fountain on the Fourth of July, she was hauled off to jail dripping wet by dashing detective Russ Campbell. Readers, what would you do if you found yourselves in the strong arms of the law?
Since then, Lani's been reluctant to revisit the Case of the Spiked Wedding Punch. Because helping the arrestingly handsome Russ crack the case could risk breaching family confidentiality—and Lani never breaks a promise! So why does Russ keep showing up at the Ace? We at The Gazette would never kiss and tell, but reports of Lani and Russ's mutual distrust are greatly exaggerated…