Bad Romance: A Stepbrother Novel by Jen McLaughlin: Jackson's mother marries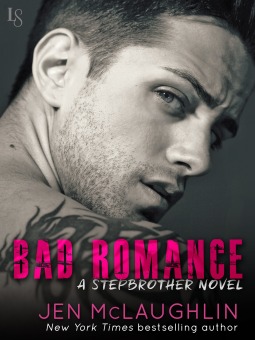 Lily's father, and they both proceed to plot out a life plan for Jackson. All Jackson wants to do is join the Army. He's sees an opportunity to get out by kissing Lily and getting caught. Seven years later, they reconnect in a club after Jackson steps in when Lily's fiancé became physical with her. Soon the two are living together and learning about who the other was an adult.
This was so-so for me. The writing was good. The romance between Jackson and Lily was great. I liked Jackson, a wounded soldier trying to figure out what to do with himself. If anything, he was the best character in this book. No matter what, he stayed true to himself.
Lily, on the other hand, was a pushover. Her father dictated her whole life, including signing a contract with a competitor that would have her marry the competitor's son in order to merge the companies. She had feelings for Jackson, slept with him, yet was still committed to marrying Derek. Her excuse was that if the companies didn't merge, people would lose their jobs. It didn't make sense that she would sacrifice her potential happiness for a bunch of strangers. While that was her excuse, it seemed more like the actual reason was that she didn't want to disappoint her father. Even when she knew there was another way to save the company, she didn't fight for it when her father initially shot the idea down.
Lily came across as an extremely weak character. She was all talk about how she was doing things for herself and not her father, but that wasn't the case. At one point she actually stands up for herself, but it was too late to redeem herself in my eyes. The pain Jackson was in because he knew he couldn't be with her and the pain she was in because she loved him, all could have been avoided if she just grew a back-bone.
Derek, the fiancé, was just as bad. He didn't want the marriage either, but he refused to call it off because he didn't want to stand up to his father, either. He was hiding a secret that would have made their marriage even more miserable than it was going to be, yet he refused to try to find another way out of the contract.
Lily's father and Jackson's mother are terrible parents. The way they treated their children was atrocious. Jackson's mother makes it clear that she never really wanted him, and Lily's father treated her as an object to complete his business merger. Neither of them would win any parent of the year awards.
Overall, I liked Bad Romance: A Stepbrother Novel, but I didn't love it. If Lily had been a stronger character and not as much of a pushover, I probably would have enjoyed the story more.

Book Info: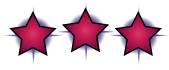 Publication: September 15, 2015 | Loveswept |
Seven years in the army will change a guy. But after a shoulder wound ends his career as a sniper, Jackson Worthington finds himself back home, fighting a battle that's all too familiar: keeping his hands off Lily Hastings. She's still her rich daddy's little angel, innocent, impossibly lovely, as squeaky-clean as Jackson is dirty. And she's still his stepsister—forbidden but not forgotten, not after the soul-melting kiss that got him kicked out of the house at eighteen. He couldn't resist her then. How the hell can he resist her now?
Lily is about to marry a man she doesn't love, and commit to a high-stress job she hates, all to please the father who controls every waking moment of her life. On top of everything, her teenage crush is back, with a sleek, chiseled body and a trace of the rebellious boy whose lips sealed her fate. Jackson's timing couldn't be worse . . . or better. Because Lily's all grown up, too. She's aching for another taste. And for the first time, she's ready to be a bad girl.