In Baby, I'm Howling For You by Christine Warren, wolf shifter Renny Landry is on the run from a coyote and his pack mates. She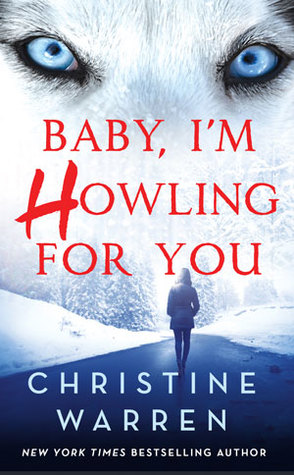 believes the only chance she has to survive is if she makes it to the town of Alpha, a town of shifters known to take in shifters in trouble. One of those formerly troubled shifters is wolf Mick Fischer. When injured Renny shows up on his doorstep, he takes her in as he and the rest of the residents of Alpha try to come up with a way to save her.
The story starts off good as Renny is running from the coyotes, but once she reaches Alpha the story slows down and I found it losing my attention at points. I didn't really feel the chemistry between Renny and Mick, either, which took away from the book.
I found myself liking some of the secondary characters more than the main characters, especially Molly and Zeke, who are siblings. Molly is a strong woman who isn't afraid of anything, willingly jumping into the fray and taking on the coyotes. Zeke is a deputy so he's initially suspicious of Renny but ends up agreeing to help her as well.
Readers of paranormal stories featuring shifters may enjoy this book. Unfortunately, I wasn't overly crazy about this one.

Book Info: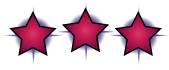 Publication: January 30, 2018 | St. Martin's Press | Alphaville #1
Renny Landry is a wolf on the run. Pursued by a shapeshifting stalker and his slobbering pack of killer coyotes, she is forced to flee her job as a librarian to find sanctuary in the wooded hills of Alpha, Washington. A well-secluded safe space for troubled shifters, Alpha is Renny's last hope. But the first person she meets there is a gorgeous alpha male with fiery eyes, fierce tattoos, and one ferocious appetite—for her…
Mick Fischer thought he left his past behind when he moved to Alpha. But fate has a way of biting him in the tail when a female wolf shows up on his property. Wounded, desperate—and disarmingly hot—Renny brings out the snarling, protective alpha beast in Mick like no other woman he's known. Can these two haunted, hunted wolves manage to mate for life…even as the deadliest past demons howl at their heels?