In Bachelor Unbound by Brenda Jackson, jewelry designer Zion Blackstone is hired to create a piece for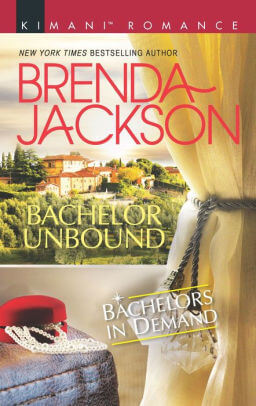 Celine Michaels, daughter of an actor/producer. Zion had been part of the Bachelors in Demand Guarded Hearts Club, and he's the only member left after his five godbrothers found love. He has no desire to be in a relationship, especially with a woman who's portrayed in the press as being a spoiled daddy's girl that only travels and lives off her father's money. But when someone attempts to kidnap Celine while in Italy, she has no place else to turn but to Zion. As the pair attempt to figure out who's after her and why, Zion realizes that there's more to Celine than meets the eye. Will it be enough for him to put his bachelor lifestyle behind?
This is the sixth book in the series. Not having read any of the previous books, I did feel like I was missing a little when it came to Zion and his relationship with his godbrothers, and how they formed the Guarded Hearts Club. Despite that, I believe it works as a standalone.
I liked the book, but I didn't love it. I found Zion's reason for leaving everyone behind to move to Italy to be a little weak. If he just told his father what he had learned, it would have saved him from leaving and it would have saved his father the pain of having his son so far away. I also found him too quick to jump to conclusions, and he's too willing to assume the worst about Celine even though he should have known better.
Celine is confusing. She's independent enough to start her own non-profit behind her father's back, using the money he gives her to travel to fund it. Then she lets her father walk all over her. She allows him to to tell the press that she's dating an actor in his latest production, when she's not. And when the actor goes as far to tell everyone they were engaged and her father encourages the farce, she doesn't stand up to him. When they men participate in a publicity stunt that puts Celine in danger, she refuses to believe he could have played any part in it despite the fact his previous actions suggested otherwise. She's quick to forgive her father, even though the man clearly cared more about himself and his publicity than his own daughter. I kept waiting for her to tell him off and to finally stand up for herself, but it never happens. I was disappointed in her.
Overall I liked the book, but I would have enjoyed it more if I liked the characters more. If you've read the previous books in the series, you'll want to read this one just to see how the series ends. I would recommend it for readers who enjoy their romance blended with a light amount of mystery and suspense.

Book Info: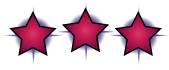 Publication: December 1, 2018 | Harlequin Kimani  | Bachelors in Demand #6
International jeweler and sought-after bachelor Zion Blackstone felt an instant connection to Celine Michaels when he designed a unique gemstone for her. When she shows up at his house in Rome claiming kidnappers are after her, he offers the Hollywood producer's daughter his protection…and passion. But a shocking revelation could upend his once-in-a-lifetime chance with Celine…